By Nicolle Monico Aug. 1st, 2016
Photo & Video Credit: Desert X
Next year, Coachella Valley Music Festival will have an opening act before it kicks off its two-weekend run in April. Called Desert X, the valley's newest event will feature contemporary art exhibitions with a focus on creating location-specific art, engaging viewers, and narrowing in on the regions natural wonders.
The festival will be helmed by Susan Davis, editorial director at the Annenberg Retreat and exhibition curator Neville Wakefield along with a nonprofit group that includes artist Ed Ruscha, collector Beth Rudin DeWoody and former Palm Springs Art Museum Director Steven A. Nash. The group's vision is to have internationally known artists respond to the locale while elevating the profile of contemporary art in the desert. The event will last from February 25, 2017 until April 30, 2017.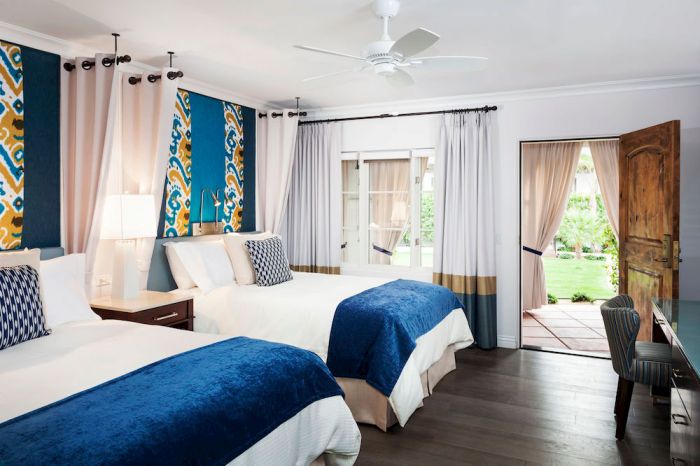 Photo Credit: Triada Palm Springs
As the first official hotel sponsor of the event, Triada Palm Springs will host special events during Desert X and is offering an exclusive package for attendees. One such offer is the $10,000 Desert X VIP Package which includes three-night accommodations in one of the hotel's casitas and daily breakfast, a helicopter tour of Coachella Valley to view some of the outdoor art installations, a Founding Membership to Desert X with VIP access to parties/events, etc., a private tour of key exhibits with a member of the Desert X team and lunch with Desert X founder Susan Davis at a special valley venue.
Nicolle Monico
Nicolle is an award-winning writer and Travel Editor using her expertise in the industry to write about luxury travel around the world. You can find her daily searching the web for the latest trends, best new hotels and most beautiful destinations to visit and share with her readers. She's been featured on The Huffington Post, Hard Assets, AMD Entertainment and Remy Martin. In 2014, she was vo...(Read More)