By Jill Weinlein Feb. 7th, 2018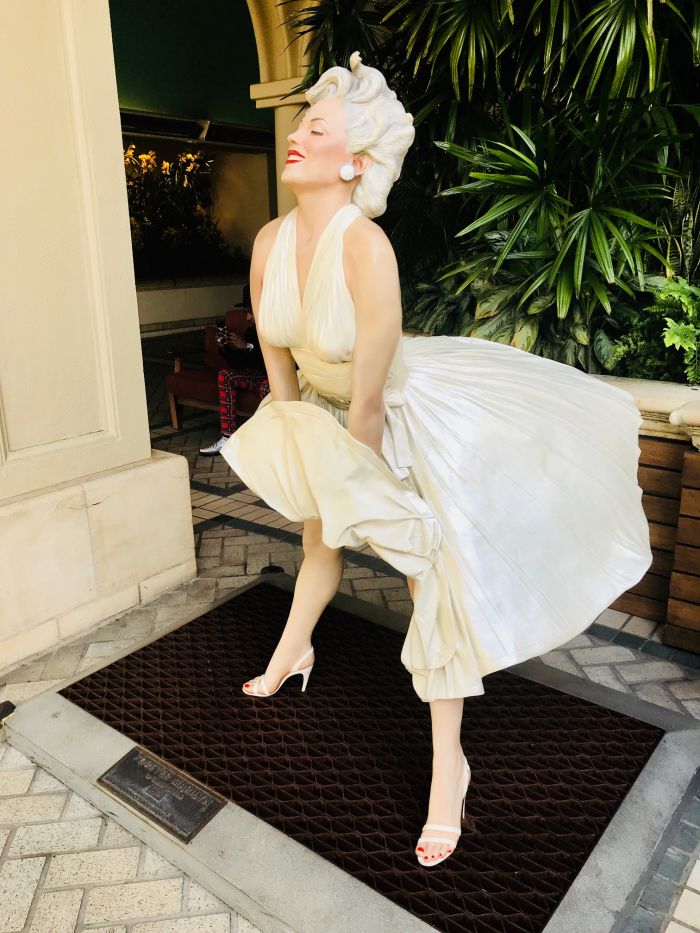 Jill Weinlein
Pulling up to the Four Seasons Los Angeles in Beverly Hills, a friendly valet will welcome you and Marilyn Monroe will catch your eye.
American artist and sculptor J. Seward Johnson is famous for recreating life-size bronze casts of famous and ordinary people engaged in everyday activities. He recreated Monroe wearing her famous white dress blowing above a subway grate pose. This iconic scene was featured in the 1955 film The Seven Year Itch.
Meeting my friend Kim on the terrace at Culina for Chef Byron Thomas' Wellness Breakfast, we both agreed to eat from this menu was a great start to 2018. Thomas creates healthy, colorful and flavorful breakfast dishes for locals and guests staying at the Four Seasons Los Angeles in Beverly Hills.
We started with the freshly squeezed juice menu featuring over 20 fruits and vegetables. Diners can customize for their own creative beverage or choose a signature blend that includes the Green Goddess made with kale, basil, mint, honeydew, apple, cucumber and celery. That was my choice to waken my taste buds. Kim recommended we select one of the healthy shots too. The three different shot names include Get Well Soon, Wake Me Up and Let's Focus.
Wellness dishes include a savory breakfast bowl made with sweet potato, Brussels sprouts, red quinoa, sprouted mung beans, black kale and a poached egg. Kim told me she orders this almost every time she dines at Culina for breakfast.
I ordered the avocado toast that arrived on a crunchy slice of thick grilled Ciabatta bread. On top were slices of avocado and heirloom cherry tomatoes. The housemade pickles, chia, flax, and sunflower seeds balance the smooth textures with a pleasing crunch.
You never know what celebrity you will see while dining at Culina. As I got up to leave the tall English actor Will Poulter walked passed me and smiled. He was one of the stars in the hit 201We're the Millers with Jason Sudeikis, Jennifer Aniston and Emma Roberts.
After breakfast, I walked through the Four Seasons to admire their decor, artwork and flowers. Each month floral artist Jeff Leatham designs exquisite arrangements for the lobby at Four Seasons Hotel Los Angeles. He also has a floral boutique inside the property.
Click here to look at Culina's breakfast menu. 300 S. Doheny Drive, (310)860-4000.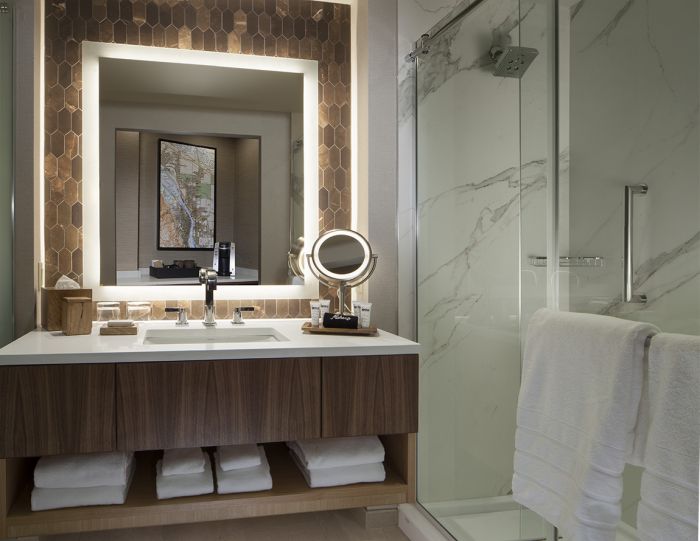 Jill Weinlein
Start your wellness breakfast off with freshly squeezed juice.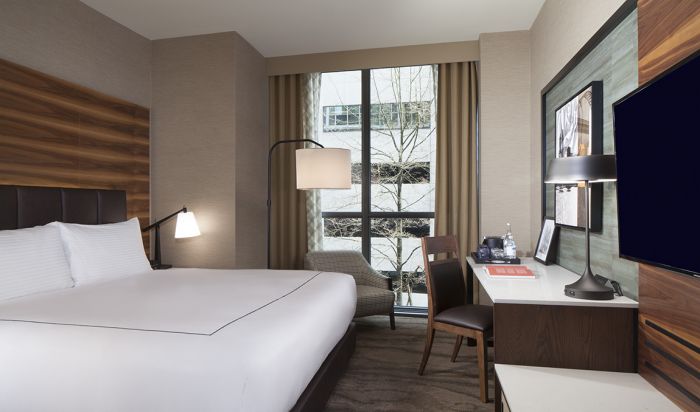 Jill Weinlein
The avocado toast is a nice balance of smooth and creamy with crunchy seeds.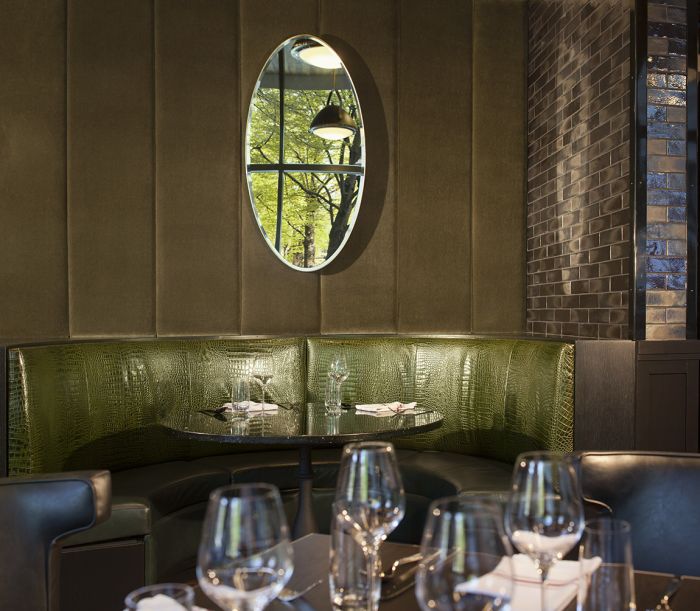 Jill Weinlein
Flowers by Celebrity Floral Designer Jeff Leatham
Jill Weinlein
Los Angeles based Jill Weinlein covers travel, food and lifestyle destinations for multiple newspapers, magazines and websites. Her areas of expertise include, luxury travel, culinary reviews, cruising and family travel destinations. Born in Los Angeles, Jill studied Communications and Theatre Arts at UCLA. She has a a Dine and Travel blog - www.dineandtravel.me and she writes a weekly restaur...(Read More)