By Katherine Bond Mar. 26th, 2018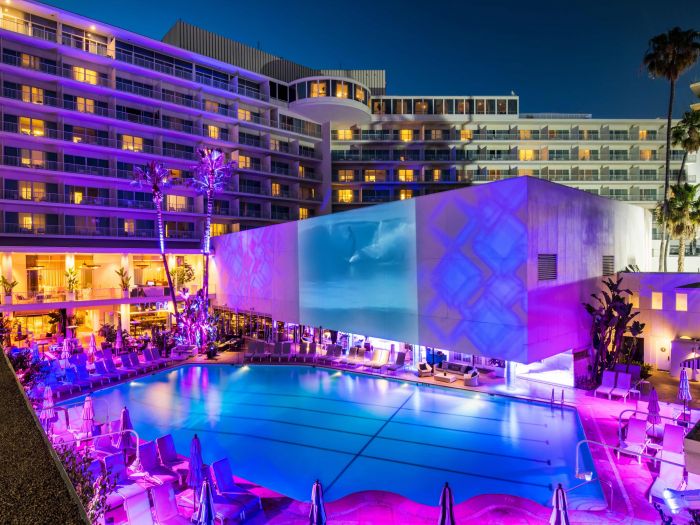 the Beverly Hilton
Only in Los Angeles do hotels have to have reams of actual red carpets in storage. For The Beverly Hilton, that red carpet rolls out many times a year. The Art Deco era property, opened by Conrad Hilton himself in 1955, hosts a number of Hollywood's star-studded events including the Golden Globe Awards Show, Oscar Nominee Luncheon, and Pre-Grammys Gala. Fortunately, one doesn't need to be a celebrity to experience the timeless glamour of the Beverly Hilton as I did one recent sublime weekend.
The 569-room hotel, smartly upgraded with $7 million in 2014, constantly pulses with an effervescent energy due to its impressive 60,000 square feet of event space. From the lobby level, the property's "International Collection" offers three state-of-the-art options for stupendous events. The Golden Globes, hosted in the International Ballroom, is decked out with more than $5 million in audio and visual technology and a green room behind the built-in stage. Outside, events can be held in the Wilshire Garden, a lawn space with 10 feet succulent wall or the Secret Garden, a cozier space with palm trees and a waterfall installation. The weekend I stayed, several events seemed to be underway, including an over-the-top glitzy wedding and a black-tie charity ball of some sort. It would be difficult not to hear ball gowns swishing through the lobby on any given weekend at the Beverly Hilton, and this makes a stay oddly fun and exciting.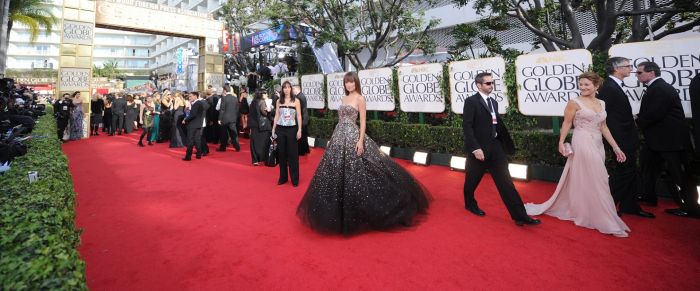 The Beverly Hilton
In addition to ball gowns, one will surely spot bikinis near the Beverly Hilton's pool, the focal point of the property. Heated year-round to 82 degrees and flanked by skinny chic palm trees, the Aqua Star Pool is the largest in Beverly Hills measuring nearly 100 feet long. The pool itself has its own celebrity fanfare and remains a hot spot for events and "be seen" opportunities. The 1950s era bombshell actress Esther Williams was known to take a dip and Angelina Jolie dove in the night of winning her second Golden Globe award. It's not surprising that theAqua Star Pool's lounge area was designed by celebrity stylist and interior designer, Estee Stanley, the same stylist who dresses "it" couple Justin Timberlake & Jessica Biel and actress Lea Michele. I half-expected to spot Reese Witherspoon or Lena Dunham stroll by nonchalantly when I lounged at the pool Saturday afternoon. Instead, I basked in the perfect Southern California sun and enjoyed a few hours of catching up on magazines.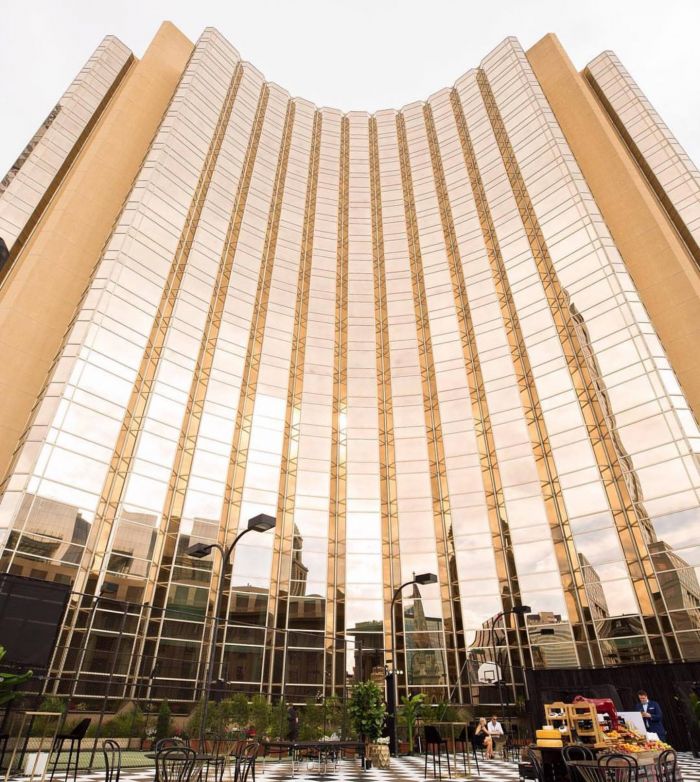 The Beverly Hilton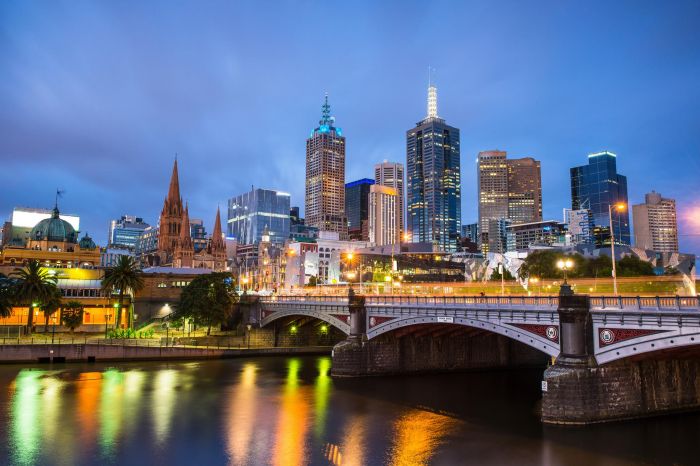 The Beverly Hilton
Adjacent to the pool area, CIRCA 55, so named after the year of the hotel's opening, provides guests with indoor and poolside dining. Nearly 95% of the menu is locally sourced and feature California classics such as crispy calamari, pizzas, and vibrant beet salad. The Sunday brunch buffet is a solid bet with half a dozen salads, plates of California cheese, copious fruit, chicken and shrimp tacos, a good omelet station, and more.
In case you needed another reason to stay longer at the Beverly Hilton, the property currently offers The Long Weekend package, a spring promotion that discounts a Sunday night stay by 50% so one can enjoy that Sunday brunch poolside with prosecco a bit more. In addition, for those seeking some white glove shopping service, the Romance on Rodeo package spoils guests with sparkling wine, deluxe accommodations, and chauffeured transportation to and from the famed Rodeo Drive.
Katherine Bond
Katherine Sutton Bond is a freelance travel and luxury item writer for Justluxe.com. She's traveled the world and sampled some of the leading hotels and destinations of the globe. She often covers luxury events and technology. ...(Read More)