By Alexa Mangrum May. 28th, 2010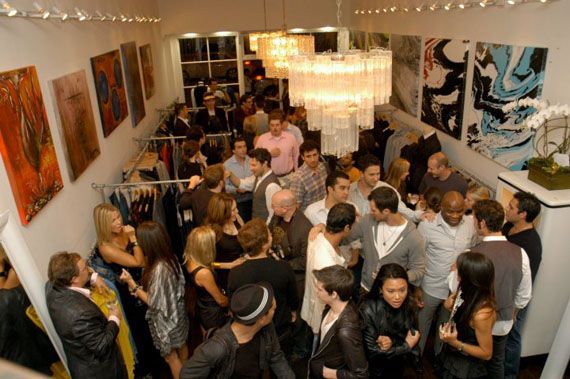 City Guides:
A fresh fusion of
New York Fashion
Parisian elegance and of course a uniquely West Hollywood vibe, new luxury boutique P seeks making shopping truly an aesthetic experience for men and women alike.
Situated on the eclectic Sunset Strip, owners Martin Pakidah and Kevin and Adam Landau sought to tailor the boutique to truly live and breathe the heart of forward-thinking LA. Fusing contemporary designs from casual classics like 7 For All Mankind, Ernest Sewn, Rag & Bone and many more, P also specializes in unique couture featuring local up-and-coming designers as well.
Fashion-savvy shoppers and patrons of the art will are sure to make this Sunset Boulevard boutique a regular stopping point as P not only seeks to rotate designs but décor as well, housing contemporary art from the city's finest as well.
"We believe fashion is among the most accessible expressions of art. Everyone engages in it on a daily basis, albeit some are considerably more gifted at it than others. Nevertheless, fashion remains among a person's most natural and compulsory artistic expression," cited Landau.
P Boutique is located at 8872 Sunset Blvd. It is open Monday through Saturday, 11:30 a.m. – 9 p.m. and Sunday from 12 p.m. – 5 p.m.
Alexa Mangrum
Alexa Mangrum culminates her love of culture with her passion for writing as a Justluxe Editorial Team Member. An authority on the arts and design world, Mangrum frequently freelances for various publications globally. An arts and entertainment enthusiast in her local community of San Diego, Mangrum is a visual artist as well. Recently awarded as an Emerging Creative of 2013 by Google Inc. and con...(Read More)