By Merilee Kern Jun. 10th, 2010
City Guides:
In the ever-changing Los Angeles nightlife scene, two hotel-based venues are currently making an indelible mark:
Drai's
at the W and SKYBAR at the
Mondrian
, both in
West Hollywood
. These two highly distinctive clubs offer exclusive and extraordinary experiences, including mixing and mingling with the bold, beautiful and often famous patrons that make the town tick.
Drai's Hollywood
The new
Drai's
restaurant and club, located on the rooftop of the W Hollywood Hotel at one of the city's most famous corners of Hollywood and Vine, is the brainchild of nightlife entrepreneur Victor Drai and partners Jesse and Cy Waits known for transforming numerous Las Vegas night clubs into legendary hot spots. With over 20,0000 square feet of indoor and outdoor space, the best sound system in the city, and breathtaking views of the Hollywood Hills (including the Hollywood sign, Capital Records Building and other notables), this new venue has exploded onto the L.A. scene.
Drai's was thoughtfully designed with various areas to suit many moods. First there's the chic and sophisticated indoor lounge area with banquettes, rich red velvet tiles, and mirrored, ceiling-high columns that exude Hollywood glamour. Across from the banquettes, there is a lengthy bar backlit by candles and crystals and, opposite of this, one full wall that looks out onto Hollywood in all her glory through floor-to-ceiling windows providing stunning city views. Within this lounge area, there is also an outdoor balcony with seating along with a dance floor and other sanctioned dance areas interestingly elevated around and behind the booth seating along with a state-of-the-art DJ booth that keeps the party hopping all night long. Keep your eyes and ears peeled because celebrity DJs are known to take the helm at the turntables here, including Samantha Ronson and Politik.
Adjacent to the lounge as a segue to the open air rooftop pool/patio area is Drai's Hollywood's restaurant, featuring the culinary creations of Chef Patrick Florendo. The menu features appetizers, grilled items, seafood, and a number of specialty dishes. Appetizer selections include a number of salads along with savory starters like beef tartare and crab cakes. The seafood menu has Ahi tuna, red snapper, lobster risotto, and Scottish salmon, while the grill menu features a range of steaks, American Kobe beef, and chicken. For something spectacular, try some of Drai's specialties, such as Kobe Wagyu Hanging Tender or Roasted Rack of Lamb with numerous vegetables or potato sides. Drai's also features a pool menu with salads and appetizers, hamburgers and sandwiches, desserts, and, of course, poolside cocktails, including champagne cocktails, cucumber martini, lychee martini, mango margarita, and a host of fruit crush concoctions.
The pool patio at Drai's Hollywood resembles a penthouse roof garden, with one side offering an array custom, fully designed and furnished cabanas that boast Moroccan-style inlaid wooden tables and cabinets, stained wicker seats, comfortable red-cushioned couches, plush lounge chairs, large mirrors and flat screen TVs all surrounded by white flowing privacy curtains. On the other side of the pool, there are covered daybeds available. Up a flight of stairs above one of two outdoor poolside bars are four VIP cabanas that overlook and provide a bird's eye view of the entire rooftop area. Also on the pool deck are tables for bottle service and a cozy and dramatic fire feature.
Drai's Hollywood continues to host celebrity-infused events, including that for Victoria's Secret, along with numerous posh pool parties. The nightclub is open Wednesday to Saturday from 10:00 p.m. to 3:00 p.m. Go and get your party on!
SKYBAR
From one night club in the sky to another,
SKYBAR
is comprised of an open air, ivy-covered pavilion and deck located above and around the outdoor pool area at the Mondrian Hotel. With incredible panoramic views of Los Angeles, SKYBAR has been a L.A. nightlife fixture for years and is still going strong as a premier place A-Listers go to see and be seen.
When you first enter the space, there is a residential backyard feel as planters, upholstered chairs, beds and other seating around the pool and on the adjoining deck offer a lush respite. Up a short flight of stairs is an open-air hut with a full bar accented by fabulous custom-designed furniture adorned with yellows and golds and surrounded by reflective glass surfaces. But, don't let the resort decor fool you this pavilion can get pretty rowdy and is definitely the most kinetic of all the available lounge areas.
Downstairs on the pool deck, the pace is slower and more refined. Even on cooler Los Angeles nights, heat lamps stationed throughout the venue warms the patrons as they commiserate, people-watch and imbibe in a sophisticated, low key setting. Along with top shelf liquors, unique drink selections utilizing special ingredients like lychee and basil are also offered. While there is a great selection of music, including a DJ spinning tunes on most evenings, SKYBAR is not a nightclub, but rather a place to chill out, relax and vibe with friends.
SKYBAR, which is also available for private parties and events, is open daily from 10:00 a.m. to 2:00 a.m. daily for hotel guests and 8:00 p.m. to 2:00 a.m. for the public.
- Merilee Kern
JustLuxé.com's "The Luxe List" Executive Review Editor
The Luxe List product, service and travel review editor Merilee Kern scours the luxury marketplace for new and captivating "musts." Submissions are accepted via e-mail at Merilee@JustLuxe.com. View all of Merilee's Luxe List articles from here (scroll to page bottom) and follower her on Twitter here: http://twitter.com/LuxeListEditor.
Drai's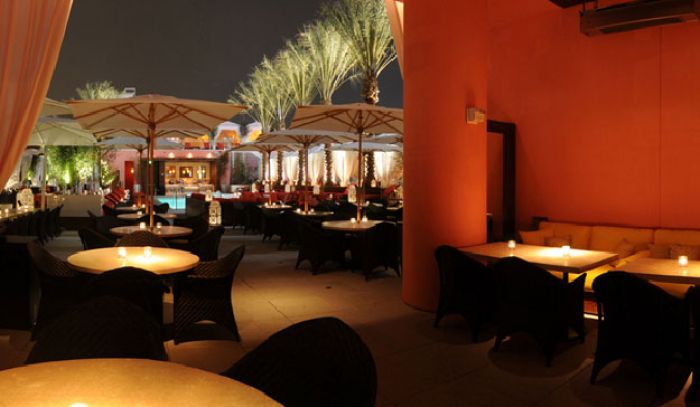 Drai's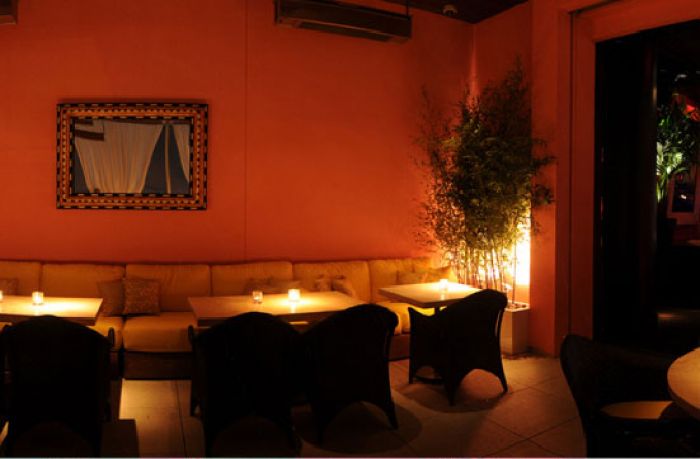 Drai's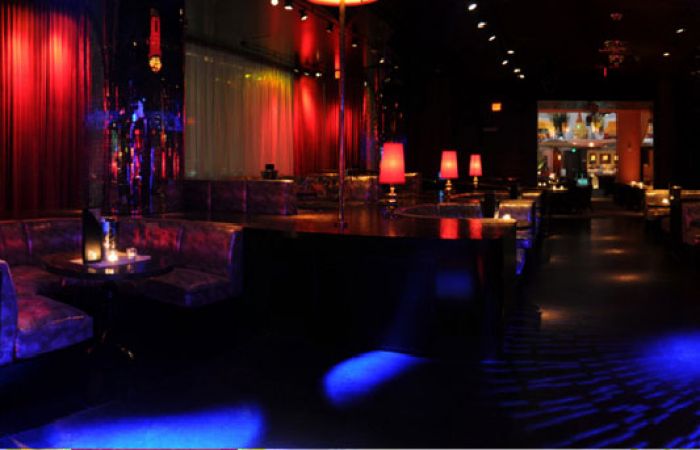 Drai's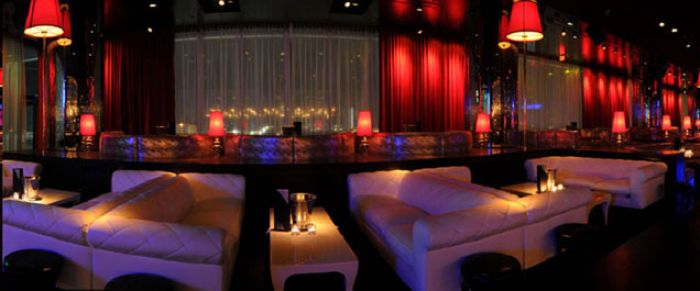 Drai's

Drai's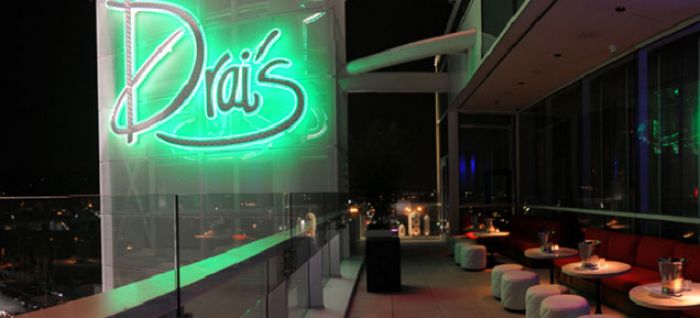 Drai's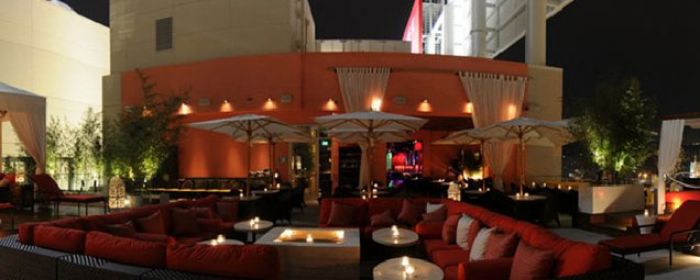 Drai's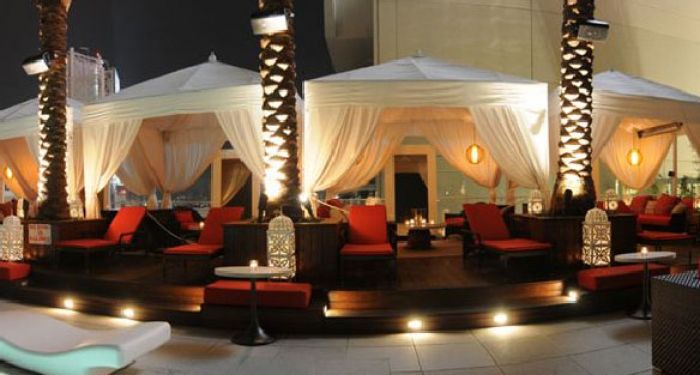 Drai's
Merilee Kern
Branding, consumer product trends, leisure and lifestyle expert Merilee A. Kern is a good life connoisseur who keeps her finger on the pulse of the marketplace in search of new and innovative must-haves and exemplary experiences at all price points, from the affordable to the extreme. The best of the best across all product, service and travel categories–as well as noteworthy marketplace change ...(Read More)