Lena Katz View Profile

Sr. Travel Correspondent | JustLuxe
Singapore: News, Accolades and Tasty Insights
Posted: Mar. 8th, 2011 | Comments 0 | Make a Comment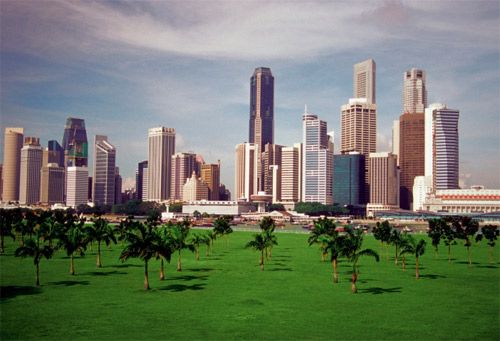 Photo Courtesy of Rasa Sentosa Resort
With new hotels, a street food revolution and an award-winning airline, Singapore is becoming
Asia's hottest destination
for well-heeled travelers.
"Singapore Street Food and Cristal Champagne!" promises a teaser for Food Republic Beer Garden, the latest project owned by a preeminent chain of Singapore food markets. Open-air food courts are not a new concept, but Food Republic is probably the first chain to think of serving top-shelf Champagne alongside its hawker fare.


This niche-somewhere between exotic, island-style, contemporary and chic-is Singapore's specialty. The city-state is English-speaking, multi-cultural, idiosyncratic and quite wealthy. And lately, it's resumed its efforts to outreach to Westerners.

Since the logistics of getting to a long-haul destination can be either half the battle or half the fun, Singapore wins the first travelers-choice round for its in-the-skies experience. Singapore Airlines has always been a standout international airline, and continued this streak with a slew of awards in 2010 including a spot on our Editors Choice list for Best Luxury Airlines.


Business Traveller UK named it "Best Overall Airline," while it won the readers' choice award for "Best Overall" from Business Traveler USA. Picking up the baton once SIA's celebrated A380s land, Changi Airport, always notable for its excellent shopping and hospitality amenities, raised the bar last year with the unveiling of a 39-foot-high slide at T3.

The hotel scene enjoyed growth in 2010 and will continue to in 2011. Marina Bay waterfront welcomed the Fullerton Bay Hotel-notable for its six handsome themed suites, each featuring a different Asian motif that's significant to Singapore's hybrid culture. The Shangri-La Rasa Sentosa reopened in January after a $63 million refurbishment.

Further to the themed suite trend, Singapore recently announced plans to convert its iconic Merlion mascot into an artistic suite that can accommodate overnight guests. It's not entirely clear how a water-spewing 20-foot-high statue in the form of a magical creature can be turned into a hotel suite, but after a design makeover by Japanese artist Tatzu Nishi, the Merlion will be available for one-night stays (April 4 to May 5 only).


As for Singapore's food...although Westerners may not yet have tasted it, Singapore's street food has been hailed by experts from Top Chef and the Martha Stewart Show. The Singapore tourism board, smartly, has decided to capitalize on that media with the SPICE campaign, which will feature pop-up restaurants in nine cities including New York, London and Sydney.

When foodies are finally inspired to make the trip over here, they'll find a wealth of tasting experiences; from "heritage hawkers" on the newly opened Singapore Food Trail to a classic Singapore Sling at the Long Bar to shrimp skewers and Dom Perignon.




Related Topics : Singapore, Singapore Airlines, Luxury Travel
LET'S CONNECT LUXURY NEWS & MORE






Featured Luxury Hotels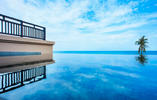 Koh Samui, Thailand
Vana Belle, Koh Samui
Tucked away in a secluded cove near the world famous white sands of Chaweng...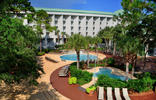 Hilton Head, United States
The Westin Hilton Head Island Resort & Spa
Nestled amid lush landscaping along a pristine stretch of white-sand beach, The...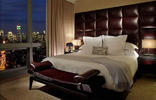 New York, United States
Trump Soho New York
Introducing a new definition of hotel design to SoHo, the neighborhood's only...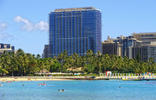 Waikiki, United States
Trump International Hotel Waikiki Beach WalkŪ
Trump International Hotel Waikiki Beach WalkŪ, one of the first ultra-luxury...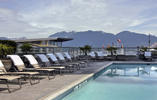 Vancouver, Canada
Fairmont Waterfront
The Fairmont Waterfront Hotel, Vancouver showcases the best of Vancouver....

Scottsdale, United States
The Westin Kierland Resort and Spa
At The Westin Kierland Resort & Spa, enjoy the essence of Arizona from the...