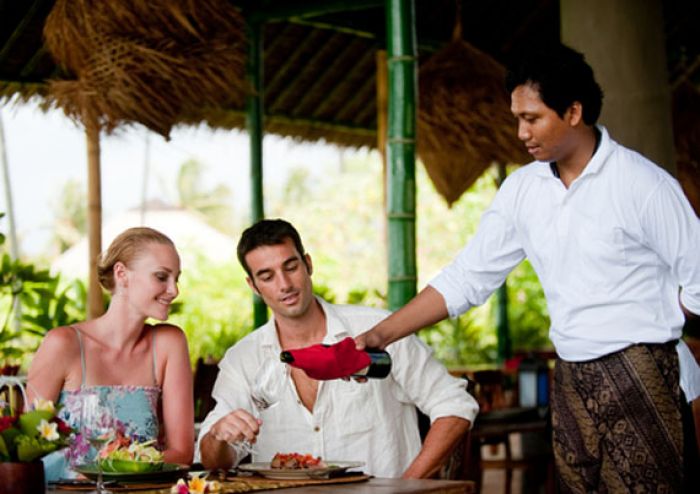 Just a few years ago, gluten-free was nearly unheard of. Now, it's become a popular diet plan - whether you eat gluten-free by choice or because of a health condition. Still, dining out, and especially going on vacation, can be a nightmare for the people who require a gluten-free meal but want to enjoy more than just a salad. Luckily, plenty of
luxury hotels
around the world have stepped up and added gluten-free items to their offerings, with all of the taste and none of the gluten.
Not just celiac disease sufferers are gluten-free. Celebrities have helped make gluten-free dining popular, whether they do it for health like Gwyneth Paltrow or believe it contributes to autism, like Jenny McCarthy. Other celebrities on a gluten-free diet include Zooey Deschanel (who is also vegan and soy-free) as well as Elisabeth Hasselbeck, who blames eating gluten for chronic pain and says being gluten-free has left her more energized.
Whatever the reason for eating a gluten-free diet, there are now various resort restaurants offering gourmet gluten-free options, so that those with celiac disease and other conditions don't have to worry about ruining a vacation because of a lack of choices:
Fairmont Hotels
' Lifestyle Cuisine Plus has a range of offerings for guests with dietary restrictions. Gluten-free options are available at all their American properties and a few abroad, including the Caribbean.

Santa Monica's historic luxury beachfront Hotel Casa del Mar has introduced a new gluten-free menu at their signature restaurant Catch. Sample menu items include appetizers of Roasted Beets, Burrata, Grapefruit, Pistachios; Pork Belly, Garnet Yams, Roasted Apples, Cider Jus; or Cauliflower Soup, Local Mussels, Curry, and main course options of Striped Bass, Sunchokes, Fennel, Roasted Tomatoes, Olives; Oven Roasted Monkfish, Baby Artichokes, Fingerling Potatoes, Lemon Confit; or Red Wine Braised Short Rib, Root Vegetables, Black Garlic Gremolata.
Gluten-free snacking can be even harder to find than gluten-free dining. Hotel Monaco in Portland offers a gluten-free mini bar and a gluten-free in-room dining menu to make snacking easy and convenient.
At the Chestnut Street Inn, Sheffield, Illinois, Innkeeper Monika Sudakov has a personal connection to gluten-free cuisine. Monika began cooking gluten-free when her mother-in-law was diagnosed with celiac disease. She offers gluten-free variations on many dishes and suggests gluten-free diners try focusing on foods that don't have gluten in them, like crème brulee.
Travaasa Destinations provides locally infused experiences. The culinary program at Travaasa Austin offers guests not only cooking lessons with Executive Chef Benjamin Baker, but weekly menu offerings that include gluten-free items like Polenta French Toast or Flourless Chipotle Chocolate Cake. In keeping with personalizing guest experiences, at Travaasa Austin, gluten-free guests can request entire days and weeks of meals that are gluten-free.