The Daily Meal View Profile

TheDailyMeal
The Bounty of Puerto Rico's Lesser Known Beaches and Where to Eat
Jul. 12th, 2011 | Comments 0 | Make a Comment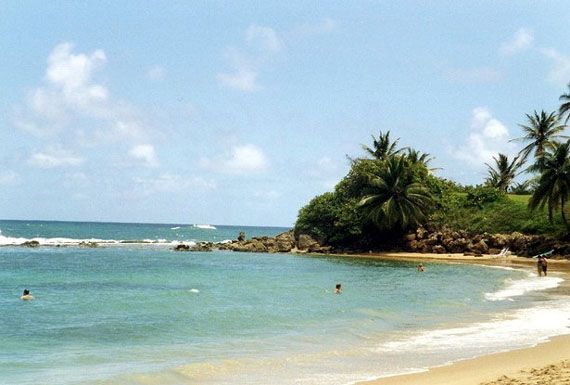 Photo Courtesy of Flickr/wallyg
Puerto Rico, one of the most
popular islands in the Caribbean
, is a quick 3.5-hour flight from the United States. While visitors religiously head off to Puerto Rico for an easy escape year-round, summer is the perfect time to experience the sun and sand on a budget.
Just outside Puerto Rico's peak tourist season, summer sees plenty of discounted hotel rooms and flights for those savvy tourists who can stand a bit more heat. (Think 20% off hotel stays and flights from JFK starting at $335 — pretty great considering rising gas prices!)



Most folks base themselves in San Juan, a dizzying merry-go-round of fast-paced action focusing on high-end dining and high-stakes casinos. But, with almost 300 miles of coastline, it's outside of San Juan that the beach action and the culinary scene have reached new heights. In these off-the-beaten-path spots, you're guaranteed not only the ultimate in sand and sea, but also in culinary gems. If you're looking for a Puerto Rican adventure, check out of San Juan and check into some of these alternative beach destinations instead.

Carolina Beach/Piñones
Just outside of San Juan lies expansive, gorgeous Carolina Beach. Part of the international Blue Flag Program, which highlights water quality and environmental management, Carolina is only one of five Puerto Rican beaches to have this designation, and lies past the hotel zone in Isla Verde. After a long day on the water, the area's real treat is nearby Piñones — a maze of seaside shacks and vendors selling traditional Puerto Rican pinchos, or snacks.


With a host of accompanying bars and open-air restaurants to take in the sunset, Piñones gets going on the weekends when carousers party until the wee hours. Don't miss Crispy y Relleno, a spot that's changing the face of the typical Puerto Rican fare with offerings like braised beef served over a yam mash, stuffed grouper, ceviches, and of course, a killer mofongo. (Photo courtesy of Marie Elena Martinez)

Vieques/miX on the Beach by Alain Ducasse
With alabaster beaches, turquoise waters, and a bioluminescent bay, it's no wonder that Vieques has seen massive growth since the U.S. Navy left the island in 2003. Puerto Rico's "it" hotel of the moment, the W has set up shop on Vieques' quiet shores and brought with it a culinary master: Alain Ducasse.


World-renowned for his Michelin stars (three at his restaurants in Monaco, Paris, and London alone), this iconic French chef has been charming critics and diners for decades with his internationally influenced cuisine. Now, with the opening of miX on the Beach in Vieques, Ducasse will create Latino-Caribbean dishes like seared foie gras with exotic marmalade and pork with morcilla, roasted apple, and pan de maiz by way of French training and sensibilities. (Photo courtesy of Flickr/Michael Buck)

Luquillo Beach/Luquillo Kiosks
About 40 minutes east of San Juan and just west of the El Yunque rainforest sits Luquillo, a town boasting one of the most beloved Puerto Rican beaches. Good for families with plenty of activities to choose from, Luquillo is also known for the popular roadside food kiosks, about 60 in total. Don't be shy (or skeptical!), walk the area and pull up a seat at one that looks tempting — you can find anything from bars to burgers to ceviches to locally-inspired meals, and of course, fried snacks.


My picks are Kiosk #12, El Jefe, a place known for its stuffed burger (try the green chile and jalapeño) that gets it right, and Kiosk #21, Ay Bonito!, which steers away from the fried stuff with grilled fish like mahi mahi or halibut, churrasco, and killer mojitos. (Photo courtesy of Flickr/Angela Rutherford)



Boquerón Beach/La Marea
The beach and three-mile bay that runs alongside the scenic town of southwest Boquerón in Cabo Rojo is worth visiting for the views alone. Still waters, a wealth of shady palm trees, and a peaceful vibe make it the ultimate escape from the bustle of Puerto Rico's many northern hotspots.


Though there are quite a few good restaurants in Boquerón, the ultimate meal is found at La Marea, an easygoing place with a mouth-watering tuna tartare, excellent skirt steak, and sweet sangria. Combining fresh ingredients with minimal fuss, this place is a worthwhile stop on any Boquerón (and Cabo Rojo) itinerary.

Jobos Beach/Pedro's Pescado
For some, Isabela is a sort of heaven — miles and miles of unadulterated beachfront, striking sunsets, and solitude. On Jobos Beach in Isabela, a different kind of perfection exists for surfers. Isabela has played host to two World Cup Surfing Championships, and Jobos is where the participants take their regular runs. (Photo courtesy of Flickr/Derek Diaz)

Right near this famous playa, sits Pedro's Pescado, Sushi To Go, a takeout place that has some of the world's freshest catch. A large selection of rolls can be made as you wait and the menu offers daily fish specials. Since the joint is tiny, grab a beach blanket, some local brews, head to Jobos, and watch the surfers hit the waves… with sushi to go!

More from our friends over at TheDailyMeal
Featured Luxury Hotels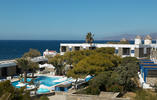 Mykonos, Greece
Mykonos Theoxenia Hotel
Mykonos Theoxenia hotel promises to make your stay a memorable, unique journey...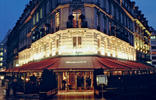 Paris, France
Hotel Fouquet's Barriere
Hotel Fouquet's Barriere offers guests 21st century luxury with a uniquely...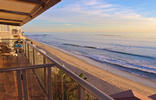 Laguna Beach, United States
The Retreat in Laguna
The Retreat in Laguna is where you can create your own personalized vacation...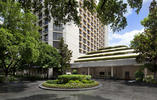 Houston, United States
The St. Regis Houston
The St. Regis Houston is nestled in the epicenter of the nation's energy...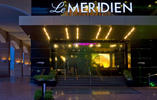 Panama City, Panama
Le Meridien Panama
On the edge of the Bay of Panama overlooking the old and new quarters of the...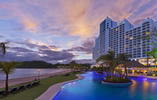 Panama City, Panama
The Westin Playa Bonita Panama
Discover complete rejuvenation at the natural refuge, where a serene beach...