Katherine Bond View Profile

Freelance Writer
Cape Town Luxury Accommodation with a View: The Ellerman House
Aug. 1st, 2011 | Comments 0 | Make a Comment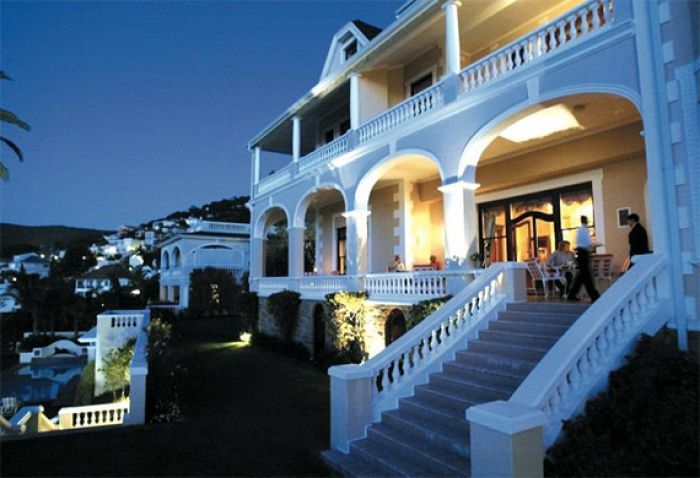 Photo Courtesy of Ellerman House
When the staff from the Ellerman House says, "Welcome home," they actually mean it. Creating a sense of home, with all the intimate elements of familiarity, coziness, and warmth, is as elusive to many
luxury properties
as a sixth sense. The Ellerman House, however, has mastered this sixth sense to a remarkably high degree.
Your Home, Just Grander: If I didn't have a driver, I would have zipped around the bluff of a tiny street and missed the Ellerman House completely. This former estate of a wildly successful shipping titan is secluded in an exclusive neighborhood where the notably well-to-do of Cape Town reside. From nearly every balcony, window and terrace, impressive views of the gleaming Atlantic Ocean can be absorbed. These picturesque views are framed by the house's immaculate lawns, bushes and blooming flora. Plentiful shaded lawn chairs, bright umbrella tables and private garden nooks encourage guests to lounge in luxe. One staff member mentioned that many guests, including the likes of Bill Clinton, never leave the house's grounds, preferring instead just to sit and bask in the tranquility of the view.


Let me list some of the delights found within the Ellerman House. The interior of the house is so well decorated and appointed that is rarely tempting to leave the estate for any reason. A team of chefs unfurl a different menu daily for around the clock dining, and include a proper tea. It's easy to spot the difference of an intimately prepared home-cooked meal, versus one mass produced. My guest and I couldn't seem to eat enough of the locally-grown greens and delectable fish. The Ellerman House's cellar, stocked with over 7,500 South African wines, is a master showcase of the region's legendary and emerging wineries. I took a glass of wine down a few terraces, passed through an intriguing door, formed by a metal twig-like configuration, and entered the art gallery. Here, a collection of South African works, from the early 1900s to today, was highlighted in a contemporary setting.



That Sixth Sense: Just the setting of the Ellerman House is enough to impress any luxury-seeking traveler, but I was most enchanted by the Ellerman House's true sense of home. There's no registration desk to fumble with, no mini bar charges and no restricted areas. Instead, a staff member handed us a real key to our room and showed us the ample stock of drinks, snacks and goodies to indulge in as often as desired. Laundry is a free service, and my guest and I were certainly pleased to see our tired clothing, worn for over two weeks during our African adventure, returned to us in pristine linen boxes. Downstairs, next to the kitchen where I could chat with chefs directly, is a true pantry, where guests can grab butterscotch licorice and freshly baked almond biscotti on a whim.

Perhaps most impressive is the Ellerman House's staff, which treats guests as honored and warmly welcomed houseguests. The "back of the house," where the staff conducts daily business, is open and meticulously kept. I was encouraged to join in a meeting with the marketing team, since they discovered I teach a marketing course. But that was not exceptional. Many staff members go on walks and excursions with guests. I can't recall a time where I felt so sincerely welcomed to enjoy a property with the people who actually keep it.

Learn more by visiting Ellerman.co.za
Featured Luxury Hotels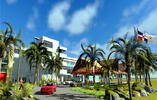 Punta Cana, Dominican Republic
The Westin Puntacana Resort & Club
Boasting three miles of white-sand beaches along the turquoise Caribbean Sea,...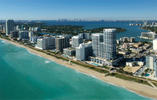 Miami Beach, United States
Canyon Ranch Hotel & Spa
Set on 750 feet of pristine beach, in the beautifully restored Carillon Hotel -...
Vancouver, Canada
The Fairmont Hotel Vancouver
The Fairmont Hotel Vancouver, a 'Castle in the City', is a landmark hotel in...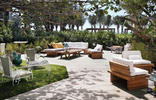 South Beach, United States
W South Beach
Glamour, location, style. Playful, energetic, whimsical. In a beachfront oasis...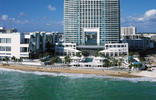 Fort Lauderdale, United States
The Westin Diplomat Resort and Spa
REFRESH UNWIND The Westin Diplomat Resort & Spa offers a refreshing way to...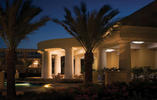 St. Maarten, Netherlands Antilles
The Westin Dawn Beach Resort and Spa, St. Maarten
The Westin Dawn Beach Resort & Spa, St. Maarten is an island treasure...