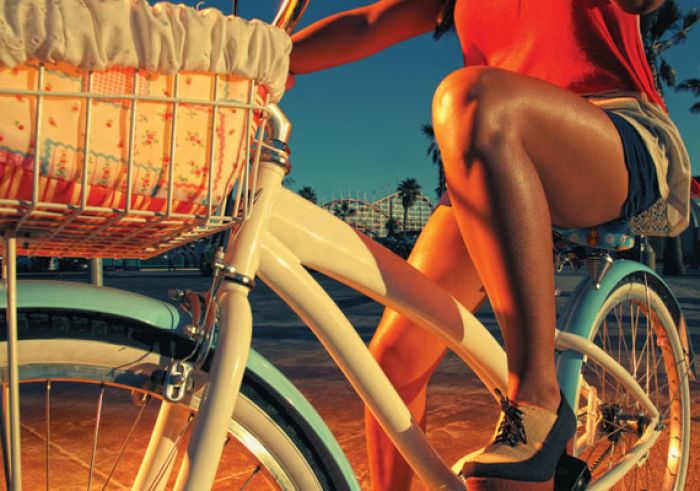 Balboa Park, San Diego
As one of the top 10 largest cities in America, San Diego has a long history of providing some of the best of old and new in luxury experiences.
Bordering Mexico and founded by Spanish settlers, San Diego's Spanish heritage is readily visible in the Spanish architecture that dots the city, making it a visual wonder that contrasts sharply with the modern skyscrapers of downtown.
From white sand beaches, to stunning mountainscapes, the temperate climate allows for outdoor activities year round, a feature the many locals, as well as visitors to the area's luxury resorts, take full advantage of. At JustLuxe, we make vacationing easy; we compiled a list of our top five favorite things to do in San Diego.
SeaWorld: SeaWorld is home to San Diego's unofficial mascot, Shamu the killer whale. Arena shows featuring Shamu, dolphins, and sea lions happen every day. The Shark House has a walk-though glass tube, allowing visitors to get uncomfortably close to these animals. There is also an Antarctic habitat with emperor penguins sliding and swimming about. In addition to the marine park, SeaWorld offers rides and attractions. Take a gondola ride on the Bayside Skyride, a thrilling streak on the Journey to Atlantis rollercoaster, or get wet on the Shipwreck Rapids raft ride.



Petco Park: Home of the San Diego Padres baseball team, Petco Park opened in 2004 and brought America's pastime right into the heart of downtown. Views of the skyline are the backdrop of the outfield, and the stadium features many restaurants in addition to the traditional hot dog and beer stands. Baseball season runs all summer long, and the Gaslamp District is walking distance from the ballpark for convenient post-game partying. The stadium is easily accessible by city trains and the Coaster.



Coronado Island: Coronado Island is situated just off the coast of downtown San Diego and offers plenty of things to do in San Diego . Today's community has grown outward from the historic Hotel Del Coronado, which features one of the best breakfasts in the city. South of the island is Silver Strand Beach, a popular destination for playing in the sand and viewing sunsets. Downtown Coronado is home to several of the city's top-rated restaurants and many boutique shops.



San Diego Zoo Safari Park: Formerly known as the Wild Animal Park, this sister-park of the San Diego Zoo is located in east San Diego County. The sprawling location covers 1,800 acres and is home to 3,500 animals, many of which graze about an open pasture that guests can take jeep tours through for face-to-face encounters with giraffes and zebras. The Safari Park is a vanguard of species conservation, and is one of the only places in the world to see California Condors and other endangered North American desert wildlife. It's no wonder it's one of our top choices of things to do in San Diego .



LegoLand: Tucked away in the quiet, rolling hills of North County San Diego is LegoLand. Indulge all your childhood fantasies of plastic brick-building innovation with over fifty rides, shows, and attractions. Splash Battle lets you fire water cannons at Lego pirates, or head over to the Volvo Driving School to earn yourself a Lego Driver's License. The theme park also has several restaurants on-site, as well as a Lego waterpark. Although most of the rides here are geared towards younger children, it's hardly uncommon to see grown adults having just as much fun as their kids in any of the nine areas of the park.

Take the guesswork out of your next luxury vacation by discovering more of our favorite local attractions.