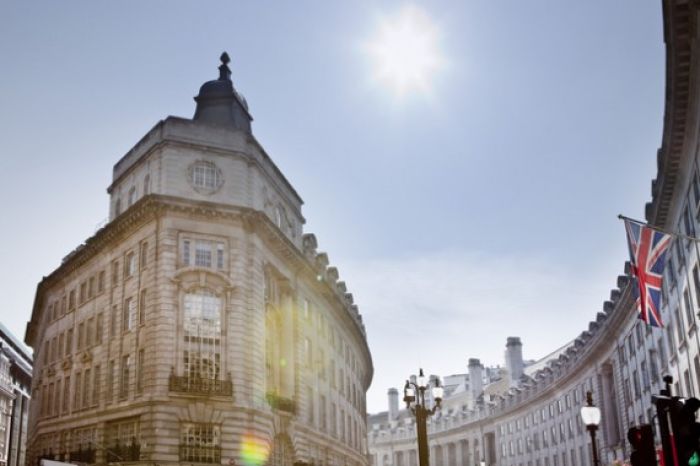 Photo Courtesy of VisitLondon.com
Long considered one of the top fashion and food capitals of the world, there has never been a better time to
visit London
than now, while the city celebrates the Queen's Diamond Jubilee as well as the year in which the capital city hosts the 2012 Olympic and Paralympic Games.
Known as Limited Edition London,  there's a calendar of one-off happenings including several exclusive shopping and food events that visitors are only able to experience in London now and in the months to come. Don't miss out on the action, as each
limited edition event
is just that: a special opportunity that is available for only a short period of time.
Regent Street Food Safari
Now through March 15, 2012
The internationally-renowned Regent Street Food Safari will be held at select restaurants, cafes and bars along Regent Street, London W1 through March 15. The Regent Street Food Safari was created to introduce shoppers to the fantastic and diverse range of restaurants that Regent Street has to offer. Participating venues will create a selection of small plates showcasing delicious food, desserts and drinks. Diners can select whatever they may fancy, from a small taste of something savory to an indulgent selection of desserts and drinks. Participants include: Bentley's, FishWorks, The Living Room, Sartoria, Freggo, Tsukiji Sushi at The Westbury Hotel and Courthouse Doubletree by Hilton.
Carnaby 20% Shopping Party
Thursday, May 31 and Thursday, November 22, 2012 (5 p.m. to 9 p.m.)
Carnaby will be hosting two exclusive shopping events on May 31 and November 22 from 5 p.m. to 9 p.m. Visitors will receive a 20% discount at many of the 100 shops, restaurants and bars in the 12 streets of Carnaby. Only on these two nights can shoppers enjoy a discount in the capital's coolest shopping destination as well as a full range of free activities such as live music and complimentary drinks at Pop Up Bar in Kingly Court and many giveaways. While there, discover Kingly Court, home to 30 independent boutiques before heading over to the Newburgh Quarter where you'll find unique fashion and retail concept stores. Two hundred exclusive goodie bags will be given away to shoppers in the Carnaby area. Register at Carnaby.co.uk for a free ticket.
St Martin's Courtyard and Seven Dials Shopping Night
Thursday, April 26 (5 p.m. to 9 p.m.)
Seven Dials, Covent Garden's only village, and neighboring St Martin's Courtyard, are offering an exclusive 20% off shopping event on April 26. Seven Dials is a haven for independent style and modern British Heritage while Covent Garden's newest shopping destination, St Martin's Courtyard, offers a unique mix of fashion, beauty and lifestyle boutiques, flagship stores and restaurants. More than 100 stores including beauty and grooming salons, cafes, restaurants and bars will be offering shoppers a discount of 20% off their collections, services and menus.
Additionally many of the participating stores and venues will be hosting in-store activities such as DJs, live music, makeovers, gifts and complimentary food and drinks to make it a truly memorable shopping experience. One hundred shoppers selected at random will be presented with a golden ticket entitling them to a gift worth £5 to £150 from stores within Seven Dials and St Martin's Courtyard. To qualify for the discount, shoppers need a 'Seven Dials and St Martin's Courtyard Shopping Voucher' which can be downloaded for free one month in advance of the event at Sevendials.co.uk along with a list of participating stores and venues. You can also get updates on the event at Twitter @7dialsWC2 and @smccoventgarden, or Facebook at facebook.com/sevendials and facebook.com/StMartinsCourtyard.
St Martin's Courtyard's Global Food Festival
Saturday, July 14, 2012
On July 14, St Martin's Courtyard will host a global food festival in the courtyard with demonstrations, tastings and the opportunity to buy delicious food and drink from around the world.  This one day event will showcase cuisine from around the world available at St Martin's Courtyard's unique restaurants including Suda (Thai), Cantina Laredo (Mexican), Celebrity Chef Jamie Oliver's Jaimie's Italian, Dishoom (the hottest Indian bistro in London), Bill's (British) and Dalla Terra (an Italian wine and coffee specialist). Activities will include food tastings, cookery demonstrations, a mozzarella making demonstration, wine tasting, and a food market, while each restaurant will showcase their country's cuisine al fresco for the public to enjoy. The event will be free to attend.
Fly to London via British Airways. Book seats in its New World Traveller Plus section, the premium economy cabin which offers more space and privacy at a more affordable price than British Airway's First and Club classes of service. British Airways flies into Heathrow Airport's state-of-the-art Terminal 5, which opened in 2008.
Go to
VisitLondon.com
for more information.