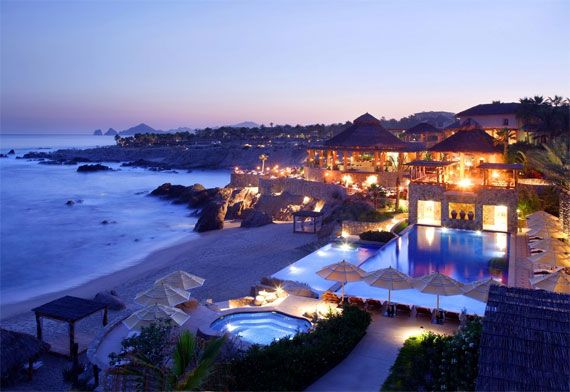 Photos Courtesy of 3RD HOME
Dilemma:
While you're busy working, shopping, traveling, or whatever it is that keeps you occupied, your sprawling, gorgeously appointed second home sits empty elsewhere. You spent all that time and money on fancy fabrics, furniture and fine art and you barely get to appreciate it. It seems awfully unfair to a perfectly good house that did nothing to deserve such neglect.
Solution:
You could join
3RD HOME
, a membership club that allows second home owners like yourself to trade time in their luxurious abodes for stays in other fabulous homes around the world. Fellow members get to admire your great taste in interior design and savvy real estate investment while you have access to hundreds of quality accommodations just like the one you're supplying. Sounds like a win-win.
How it works:
Once you've decided to relinquish control of your unused mansion to strangers, you simply go to 3rdHome.com, sign up and start browsing. As soon as you know when you want to open your home to others, mark it in the system in one week intervals, and receive "Keys" in return. The "Keys" are used as credit (good for 15 months), with every week offered up giving you the equivalent amount of "Keys" to exchange for stays at other available properties. The more time you give, the more places will be accessible to you, and the higher the home value, the more "Keys" you receive as well. Like any other relationship, it's a give and take.
Just remember that once you have deposited those weeks and 3RD HOME has accepted them, you cannot have Uncle Bill show up out of the blue to crash on the couch during that time. You can kindly tell him to find another family member to mooch off of while under contractual obligation with 3RD HOME. Hopefully, he'll understand.
Speaking of obligations:
You thought you could just do what you want with no responsibilities? Not so much. Other than ensuring each member of the club has proper Home Owner's Insurance, 3RD HOME requires members to give one week to activate your account and one more week each year for your membership to remain active.
If you are the Host Member and someone else is shacking up in your house, you must have it clean for their arrival and picked up again after they leave. While Guest Members should be treating your property with the respect it deserves, they do not need to complete such mundane tasks as washing linens, towels or mopping the floors. That's what the hired help is for. And if a Guest Member does decide to throw a rager and not clean up after it, you can submit feedback and rate that Guest Member. If they do not keep a high rating they could have their membership revoked. So do unto others, in other words, or suffer the consequences.
How much it costs:
The 2-year membership fee is $495. You also pay an exchange fee of $495 per week to 3RD HOME when you book a stay. If you decide you want to stay two weeks, that's an additional $495. You can probably do the math from here.
Additional Info:
If you already have a third, fourth or dare I say fifth home, those can also be listed under the same account and used by Guest Members in the same way as your lowly second home. The 3RD HOME site states that "To be accepted into our club, members' properties must be located in a desirable location…" So where exactly are these worthy destinations? The luxury homes come in all shapes and sizes and can be found everywhere from Brazil to Colorado to Aruba, Idaho (desire dependent upon love of potatoes), Paris, Argentina, Indonesia, U.K., Japan, and even South Africa. I guess people will get second homes just about anywhere to escape their current location, so why not take advantage?