Sean Hillen View Profile

Writer and editor www.worlditineraries.com
Constanta Mayor Heats up Romania's Coast with Carnivals and Trendy Nightclubs
Sep. 13th, 2013 | Comments 0 | Make a Comment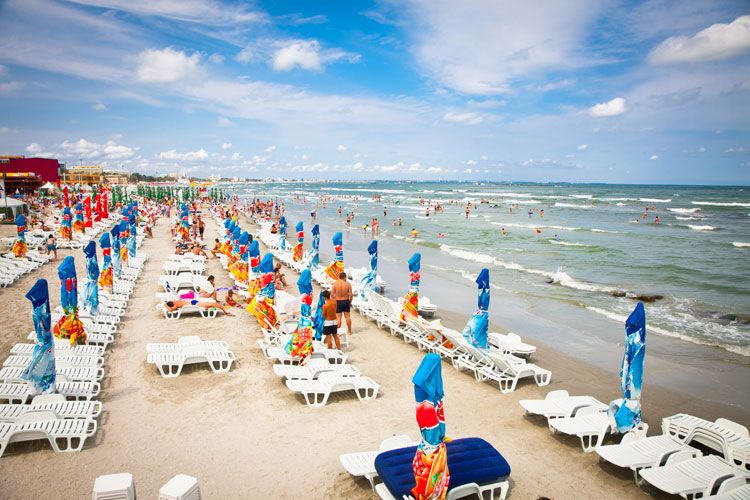 Photo Courtesy of Aleksandar Todorovic/Shutterstock
Colorful Rio-style carnivals, offshore artificial islands and luxury hotels-with-apartment complexes are just some elements of a development plan underway to make Romania's largest Black Sea Port a Mecca for tourists, according to Mayor of Constanta Radu Mazare. Under what many consider a 'flamboyant style of leadership' over the last 13 years, Romania's second largest city has seen considerable tourism growth.
Its growth with younger visitors is due in part to the mini-version of a Rio Carnival introduced to
Mamaia Resort
last year. Attracted by the dynamic nightclubs, tourism in these parts has surpassed Ibiza, Saint-Tropez and other venues across 200 countries. Last year, the resort was considered the World's Most Fashionable Resort by the
Monaco International Clubbing Show
. In an exclusive interview, Mayor Mazare promised even more for the city.
Photo Credit: Columbia Hillen



"Plans are underway to extend the beach area by building four artificial islands a kilometer offshore," he said, dressed in swimming shorts, smoking a Cuban cigar and relaxing at one of Mamaia's many cafés. "Each island will have an area of around ten thousand square meters and will provide all the services tourists want — bars, restaurants, shops, cafés and nightclubs."
Mazare said the project would take place in two stages. Stage one would consist of two islands, costing around $200 million and would be finished in two to three years (2015/16). The second stage would cost around the same amount of money is set to finish sometime in 2018/19. Guests would be escorted onto the islands via pontoons.
Photo Courtesy of Phoenicia Holiday Resort



While Mamaia is considered an Ibiza-style resort, Mayor Mazare said he was introducing a stronger luxury element. "We already have several five-star hotels — Mamaia, Vega, Marina Regia — as well as a number of four-star hotels such as the Iaki Hotel and Phoenicia. But at least two more five-star hotel complexes will be opened next year," he said. "One will consist of a hotel and 300-square-meter plush apartments."


Constanta already has a yacht club in the port of Tomis, a Romanian-Turkish joint venture that opened last year at a cost of around $9 million, he said. Thirty boats are now docked there with capacity of about 120. Next year, a second marina is to be built at cost of around $14 million. He added that plans are also under discussion to build a $4-million canal linking the Black Sea with Mamaia Lake nearby so that tourists can enjoy both fresh and seawater leisure activities.
Photo Credit: Columbia Hillen



To further improve the ambiance of Constanta, the 45-year-old newspaper publisher, TV station owner and former member of parliament, added that the city's pedestrian area will be extended by around 3-4 miles with a new street lighting system installed.
"We have two to three times more tourists coming here every year since I became Mayor, now it's time to expand those numbers even more," he said, walking to the seashore before accepting a challenge to stand-up paddle surf. Slim and athletic, he managed to master the hefty waves, not falling off the board once.
You might like :
The Mystery Behind Morocco's Sights and History Unveiled with Atlas Elite
Featured Luxury Hotels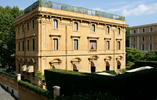 Rome, Italy
Villa Spalletti Trivelli
Of all the boutique hotels in Rome, Villa Spalletti Trivelli is the paradigm,...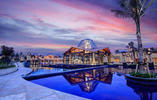 Bali, Indonesia
The Mulia, Mulia Resort & Villas
With stunning beach frontage along Nusa Dua's Bay, The Mulia invokes a relaxed...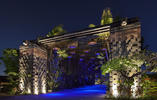 Bali, Indonesia
The St. Regis Bali Resort
Bask in luxury on the soft, sandy beach of Nusa Dua, the Garden of Bali, where...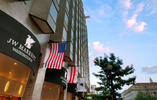 Washington, United States
JW Marriott Washington, DC
The JW Marriott Washington, DC is a luxury downtown Washington, DC hotel...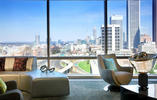 Atlanta, United States
W Atlanta - Downtown
Contemporary sophistication is all yours at this savvy southern W Atlanta...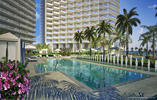 Bal Harbour, United States
The St. Regis Bal Harbour Resort
A new icon, The St. Regis Bal Harbour Resort, Miami Beach, has arrived. A...