Dorothy Cascerceri View Profile

TV Host & Celebrity Lifestyle Expert | Celebrity Corner
Where to Go If You're In The Know: Three Awesome Destinations for 2014
Jan. 24th, 2014 | Comments 0 | Make a Comment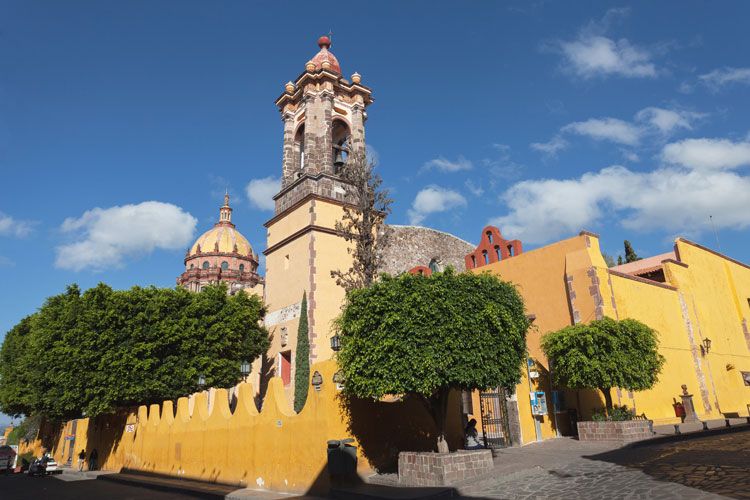 Photo Courtesy of Sunsinger/Shutterstock
When planning a trip for 2014, whether you're looking for the best food in the world, a tropical paradise or a wildlife-filled adventure, look past the typical destinations and check out these three must-see places off the beaten path, recommended by Lia Batkin. Batkin, along with Seth Kaplan, is the co-founder of In The Know Experiences, a travel and lifestyle company that prides itself on catering to clients who want more than just a flight and hotel but instead are seeking a unique one-of-a-kind experience. She gave us her thoughts on the location, accommodations, dining and activities to do while visiting these three hot spots.
Photo Courtesy of Shutterstock
San Miguel de Allende
"This is an incredible place in Mexico that is nowhere near the beach and is not easy to get to, but it does have the most amazing everything else," says Batkin. "It is easily the heart of Mexico with great ambience, adorable shops, and some of the best food in North America. It's a city to fall in love with."
Location: Bajio Mountains of Central Mexico
Accommodations: Rosewood San Miguel de Allende, Casa de Sierra Nevada
Dining: Moxi at Hotel Matilda, Taco Corner (a a gathering of food trucks serving up some of the best food in all of Mexico)
Activities: The Fabrica La Aurora, an art and design center housed in a former textile factory; Botica de Santa Teresita
Photo Courtesy of Shutterstock
San Sebastian
"Once a resort for the Spanish royals, San Sebastian's pintxo bars [pronounced peen-chos, the Basque equivalent of tapas] and Michelin-starred restaurants make it the food Mecca of Spain, and perhaps the world," Batkin says, adding that San Sebastian has the highest amount of Michelin stars per capita than any other city in the world. "Pair good food with plentiful beaches and you've got yourself a foodie/beach paradise in San Sebastian," Batkin says. "This is where the legendary Spanish tapas gets such a good name. All you need to do is walk the old quarter to witness row upon row of food-laden bars and if the sights don't entice you, the smells will.
Location: Northern Spain on the border of Spain and France
Accommodations: Hotel Maria Cristina, a Starwood property situated on the beach
Dining: Arzak, 3 Michelin stars; Atari Gastoteka, local cuisine
Activities: El Peine del Viento, a marriage of art and landscape by the bay created by late sculptor Eduardo Chillida
Photo Courtesy of Shutterstock
Sri Lanka
"Sri Lanka is what Thailand was 20 years ago with incredible wildlife sightings. The ruins are unbelievable and not overrun with tourists. The beaches are some of the best in the world that would rival the Maldives!" says Batkin. "Every day 80 to 100 orphaned elephants leave Pinnawala for their daily drink and river bath," she says. "Restaurants line the riverfront to take advantage of the view. If you'd like to ride or wash elephants there are plenty of private camps nearby that provide that."
Location: A small island off the southern coast of India
Accommodations: Amanwella, a 30-suite hotel situated on the Indian Ocean; Serene Pavilions
Dining: Barefoot Café & Shop in Colombo, local seafood, freshly-squeezed lime juice and grab some locally-made trinkets to take home
Activities: The island has 14 national parks to see wild elephants, leopards and spotted deer, among others; Yala National Park for leopards; the village of Pinnawala for best elephant-watching
Featured Luxury Hotels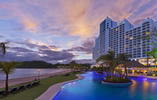 Panama City, Panama
The Westin Playa Bonita Panama
Discover complete rejuvenation at the natural refuge, where a serene beach...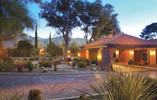 Tucson, United States
Canyon Ranch in Tucson
Enjoy endless healthy pleasures at Canyon Ranch in Tucson, the world's premier...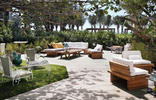 South Beach, United States
W South Beach
Glamour, location, style. Playful, energetic, whimsical. In a beachfront oasis...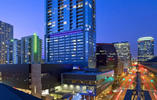 Austin, United States
W Austin
Visiting Austin for business or leisure? At the W Hotel in Austin, you will...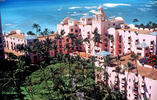 Waikiki, United States
The Royal Hawaiian, a Luxury Collection Resort
Welcome to The Royal Hawaiian, a Luxury Collection Resort, affectionately known...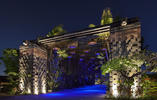 Bali, Indonesia
The St. Regis Bali Resort
Bask in luxury on the soft, sandy beach of Nusa Dua, the Garden of Bali, where...