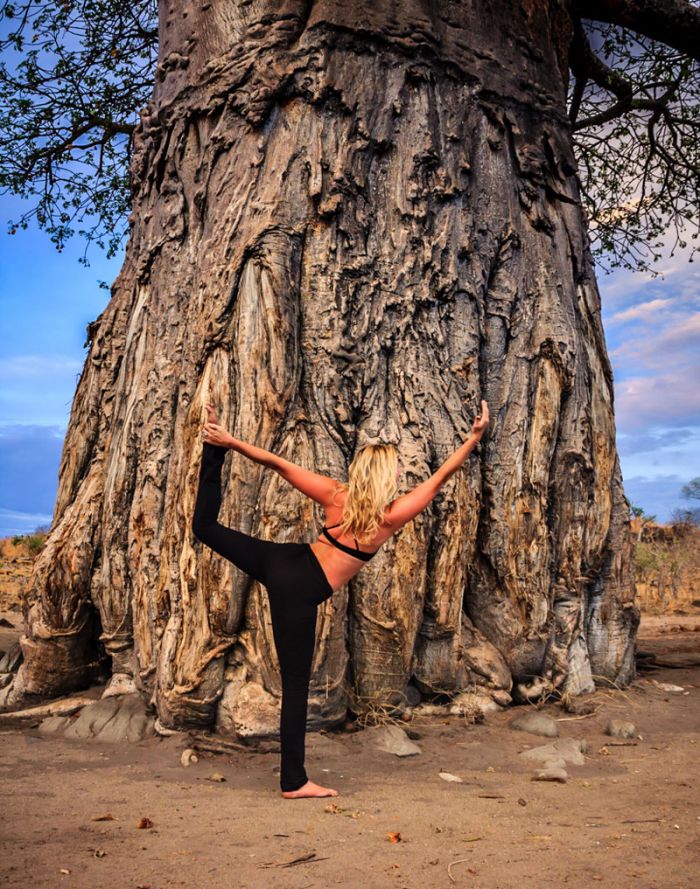 Photo Credit: Ellen Barone
If you ask me, practicing yoga in Africa sounds pretty amazing as it is, but when you mix in luxury accommodations, safaris and expert speakers into the mix, now it's become a pretty epic trip. The nine-day adventure from Extraordinary Journeys will take place from May 16-24 in Kenya.
Photo Courtesy of Extraordinary Journeys
Led by Whitney Bushnell, a certified, private yoga instructor, the Dunia Yoga Safari will give guests the opportunity to practice their Namaste among the breathtaking backdrop of the African Bush while exploring places such as the Samburu National Park and Maasai Mara National Reserve.
Not only will participants be joining other world-traveling yogis, but they will also get to practice with the Africa Yoga Project—the largest donation-based community classes in the country—and experience what over 250,000 Kenyans get to be a part of each year. In the midst of downward dogs, handstands and firefly poses, guests will also be exploring different locations.
Photo Courtesy of Extraordinary Journeys
Beginning in Nairobi, yogis will visit the Africa Yoga Project's Shine Center where they will participate in a Q&A presentation and community class. The evening's accommodations will be at the Karen Blixen Cottages. Further highlights include game drives to track the Samburu Reserve's Grevy's zebra, giraffes, Somali ostriches and Beisa oryx; game-viewing of the Maasai Mara Reserve; and access to the 74,000-acre Mara North Conservancy.
Photo Courtesy of Extraordinary Journeys
On the final day, travelers will visit AFEW Giraffe Center and Daphne Sheldrick Elephant Orphanage in Nairobi to view the fostered baby elephants that have been abandoned. The price for the nine-day journey begins at $4,990 per person, double, and includes most meals, flights within Kenya, game drives, yoga and meditation classes and cultural activities.
Photo Courtesy of Extraordinary Journeys
While international flights are not included, accommodations at Karen Blixen Coffee Garden & Cottages in Nairobi, deluxe safari lodges at Saruni Samburu and Saruni Mara are all taken care of. Now the only question that remains is: Who wants to take me with them?
Photo Courtesy of Extraordinary Journeys
Photo Courtesy of Extraordinary Journeys