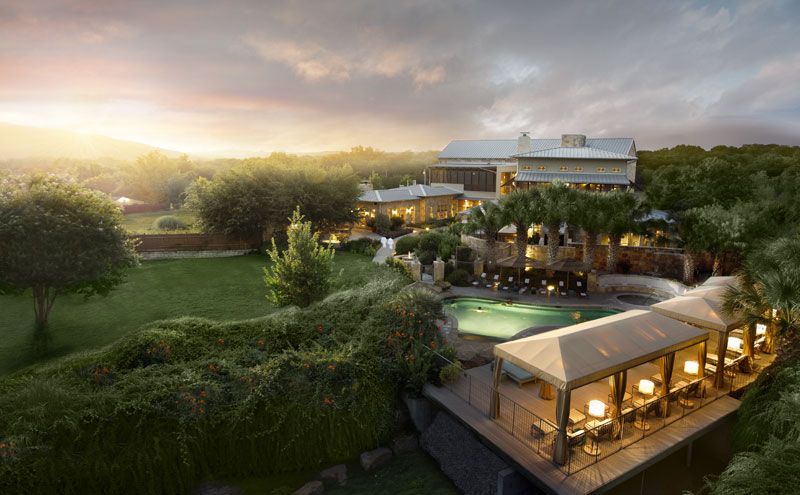 Photos Courtesy of Lake Austin Spa Resort
Flexjet, has announced that they will partner with top spa destination Lake Austin Spa Resort, to create the "Ultimate Culinary Retreat" for Spring Break travelers. The trip will kick off with travelers boarding either a Learjet or Challenger to sample a collection of tasty culinary delights paired with a selection of wine while in the air.
After settling in at Lake Austin Spa Resort, they will then be pampered with specialized culinary-inspired spa treatments such as the Lakeshore Fig Scrub and Blueberry Restorative Facial and the Nourishing Avocado Sea Mud Masque.

Guests who reserve this program will also receive a room upgrade (if available) to the resort's Lady Bird Suite, which features a private garden, whirlpool and living room with fireplace. Rooms will likewise include fresh flowers, a LakeHouse robe, tote bag filled with signature skincare items from the resort, $100 credit toward the spa and a cheese plate with paired wine.
If all of this isn't enough to satiate one's appetite, guests can also reserve personal chefs for a private class which will cover recipes, technical skills and healthy cooking. With Flexjet at the helm, travelers can reach the destination with a mere 24-hours advance booking and be on their way to Lake Austin Spa Resort for this one-of-a-kind package.