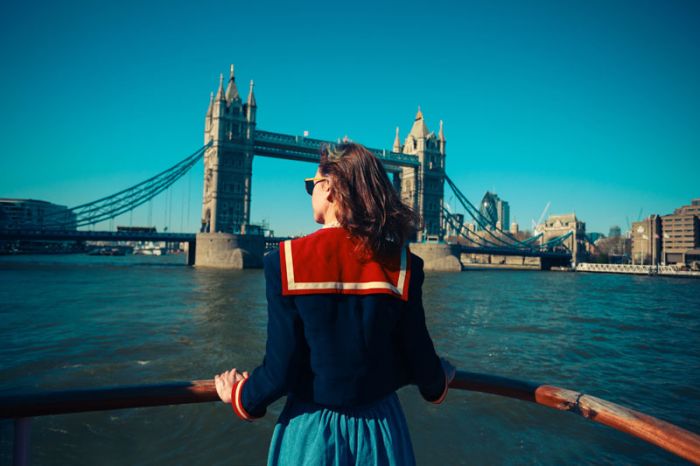 Photo Courtesy of Shutterstock
When it comes to where we live or even the places we visit, we all have a story to tell. Whether you've traveled many miles to see the world, or you've chosen to remain in the same place your whole life, there is always a unique narrative behind a destination; a magnetism that draws visitors in and keeps locals from leaving.
Photo Courtesy of Shutterstock
It begs the question, in a place like London—where its historic landmarks attract over 4 million people a year—does the city make a person, or does a person make a city? In an effort to find an answer, London's tourism bureau launched a series of videos this year, highlighting the lives of both its most recognizable residents and the everyday men and women who share this space that they call home. Their answer to that question? The city is brought to life by its people.
Photo Courtesy of VisitLondon.com
It's the ones who've relaxed in its parks after a long day at the office, shared laughs over afternoon tea, or had their first kiss on the London Eye. The real magic behind the historic city lies with its colorful array of citizens who collectively breath life into its neighborhoods and public spaces. Whether you're a first-time guest, a frequent visitor, or a resident, it's not hard to fall in love with this destination and make it your own.
Such a diverse group of citizens demand an assortment of entertainment choices, events, dining options and more, making it the kind of destination that by default caters to all kinds of visitors. Did you know that one of Gordon Ramsay's favorite spots is Chelsea's Albert Bridge, or that model Twiggy loves the Victoria and Albert Museum? Hoping the video series gets you behind-the-scenes look at what makes London tick? They've got that covered too. Meet Barney, Yeoman Warder of the Tower of London, in his home and workplace at the Royal Palace, take a walk along the canal with Mayor of London Boris Johnson as he reveals his London story, including the best place to eat traditional sausage and mash.
Photo Courtesy of VisitLondon.com
London is the kind of destination that you could never tire of because every corner has something new to offer. This year alone, the city will be rich with new things to experience like the Michael Edwards Studio Theatre, the Chocolate Kitchen at Hampton Court Palace, Sherlock Holmes and curator talks, and The View from the Shard, the highest viewing point in Western Europe. And, it not only offers unforgettable attractions but also many culture tourism offerings such as the Imperial War Museum (London's new ground-breaking First World War Galleries), The British Museum's Vikings: Life and Legend, and the return of Miss Saigon to the West End in May 2014.
Photo Courtesy of VisitLondon.com
In 2012, the summer Olympics were held in this English city and since then, London has continued to flourish, with its neighborhoods still agleam from the polishing done in preparation for the games. The South Plaza opened Queen Elizabeth Olympic Park during that time and since then the area has transformed into a sprawling hub of daily activity. The largely green space features an Aquatics Centre and soon will also play host to the ArcelorMittal Orbit (Britain's tallest piece of public art) and South Park Hub, which both open this spring.
Photo Courtesy of VisitLondon.com
So get to know this colorful city and its inhabitants if you haven't already. It won't take long to find your own great reason to visit. Watch some of the videos and select your favorites for a chance to win your dream trip to London including accommodation, return air-fare and three incredible experiences chosen by you. We all have a story, what will be your London chapter?