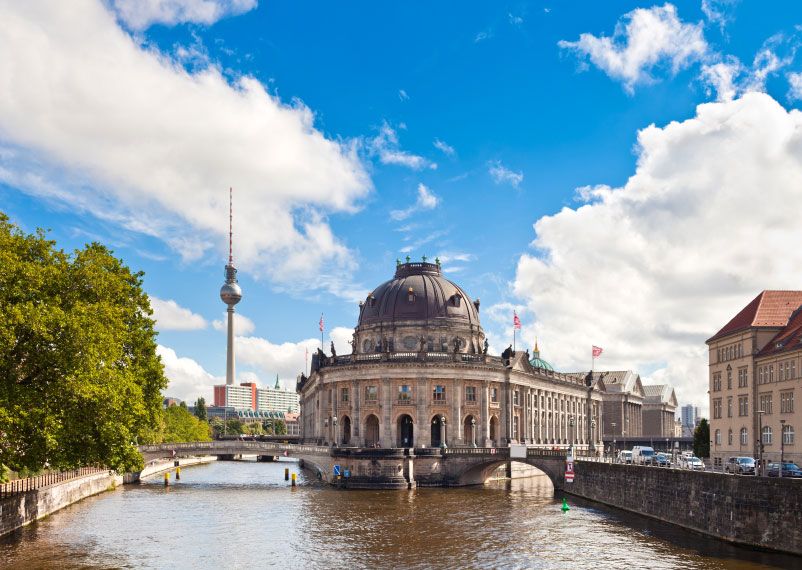 Photos Courtesy of Kensington Tours
Often considered a turnaround moment in world history, the Berlin Wall's fall will see its 25th anniversary come November 9 this year. Kensington Tours is celebrating the occasion with an anniversary itinerary for history buffs of all stripes. Travelers will find themselves visiting and learning about locations centered on World War II, Prussian Kings and the city's division caused by the Cold War. In ensuring the quality of the information and locations toured, guides are German natives and extensively trained and educated on their history.
The trip will also highlight Germany's journey from its regrowth to its current glory through visits to locations like Potsdam where luxury shopping and European streetside cafés are available after a stop at Sans-Souci, King Henri I's incredible palace.
To pinpoint travelers' interests in an effort to offer the best available jaunt through Berlin, this excursion is customizable so guests can experience a more enjoyable, personalized tour. President of Kensington Tours Phil Sproul said, "[It] presents the perfect blend of history and the modern day, showcasing the diversity and importance of this dynamic world capital."
For those who've yet to visit Berlin, utilizing a tour service to help further embrace the city both culturally and historically can make for a marvelously enriching experience. The tour begins at $2,770 per person for five days. Along with truly engrossing destinations, travelers will enjoy accommodations at the five-star Adlon Kempinski with easy access to the city's best destinations.