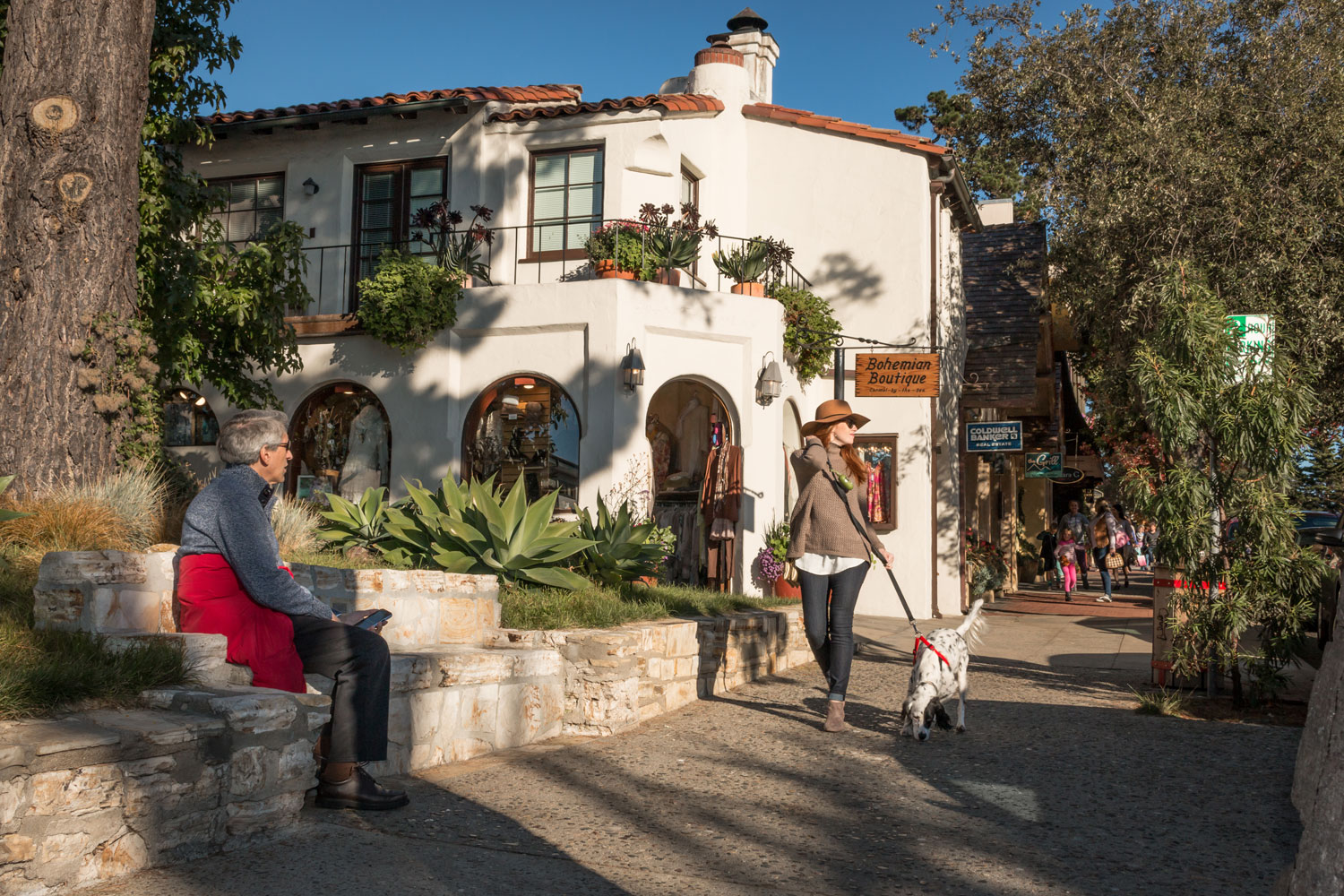 Photo Credit: pbk-pg / Shutterstock.com
Carmel-by-the-Sea, a quick drive from Monterey, is a tiny village along the Pacific Coast. The streets are pedestrian-friendly, lined with art galleries, wine tastings, performing arts venues, and cafés. There's so much packed into this one-square mile enclave that you'll need a few days to take it all in. And you won't need a car, just comfortable shoes and a relaxed state of mind.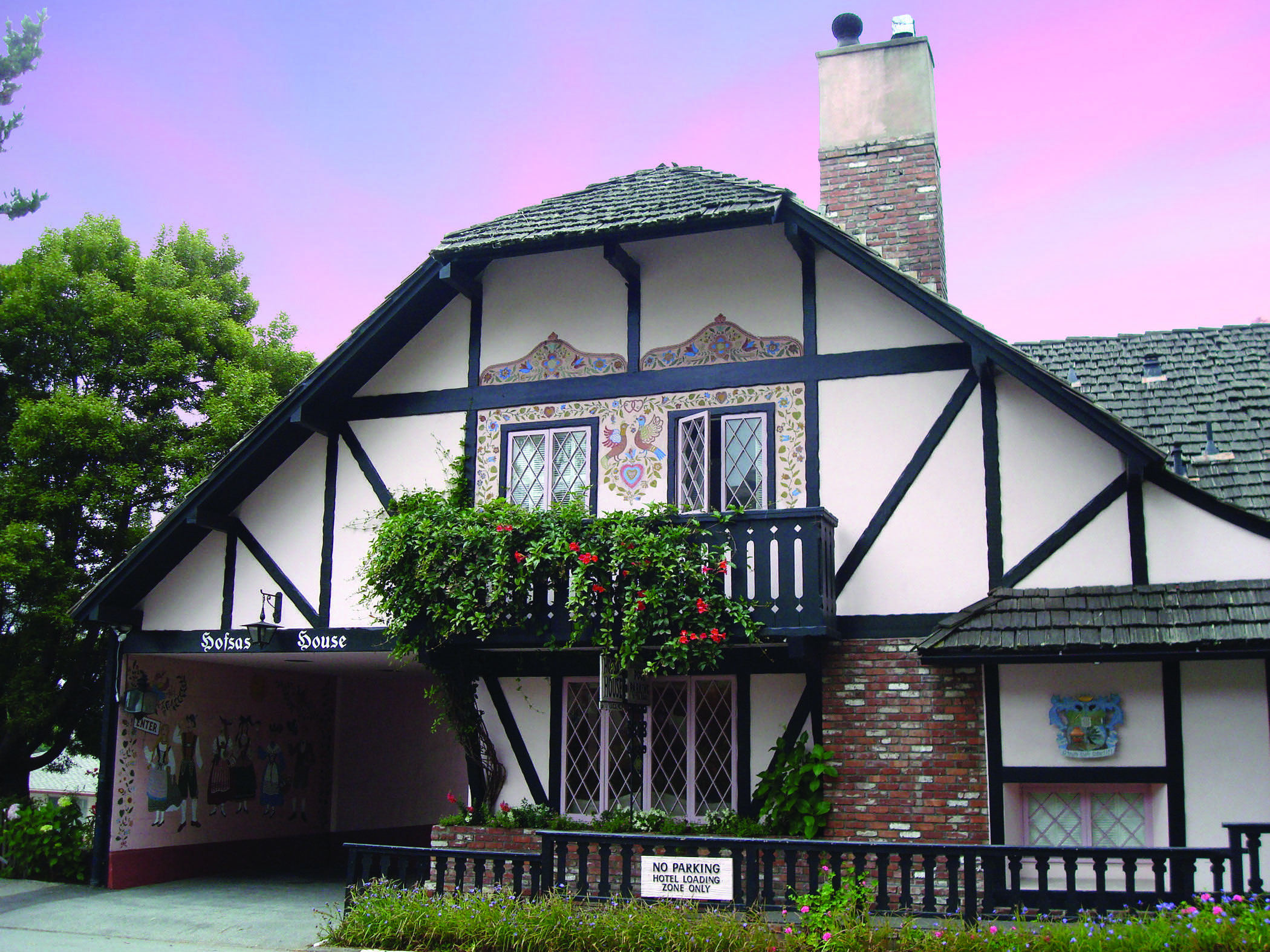 Photo Credit: Hofsas House
For accommodations, book a room at Hofsas House between 3rd and 4th Ave on San Carlos Street. Don't look for an address to load into your GPS though. The founders of Carmel-by-the-Sea wanted to create a true village feel so there are no addresses on businesses or residences. This ensures that local residents and business owners meander down to the Post Office every day or so which gives them a chance to be a bit more neighborly.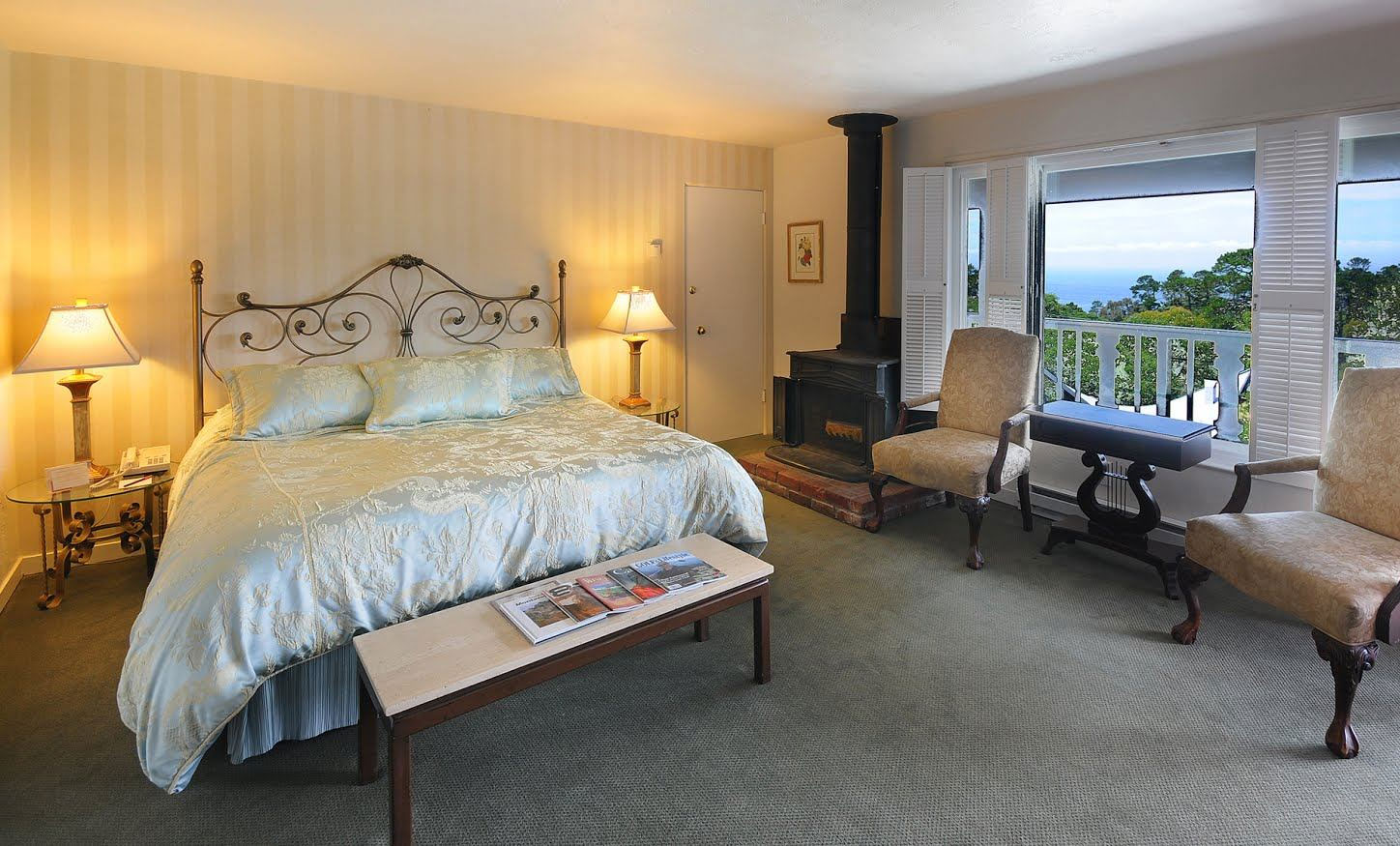 Photo Credit: Hofsas House
Arriving at the Hofsas House will make you feel like you've arrived in Bavaria as you're greeted by a hand-painted mural reminiscent of the Old World. The 38 rooms are decorated in true European fashion with Dutch doors that open out to the village and allow the ever-present breeze to pass through. Many rooms feature private balconies with unbelievable views of the Pacific Coast. There are plenty of room options including suites, with some featuring fireplaces and kitchens. There are also a heated pool and dry sauna which is rather refreshing after a long day of wine tasting. This dog-friendly hotel also offers a Doggie Welcome Package that includes a Frisbee, bowl, bed and treats. The entire village is dog-friendly, so you'll pass multiple water bowls on your stroll through town.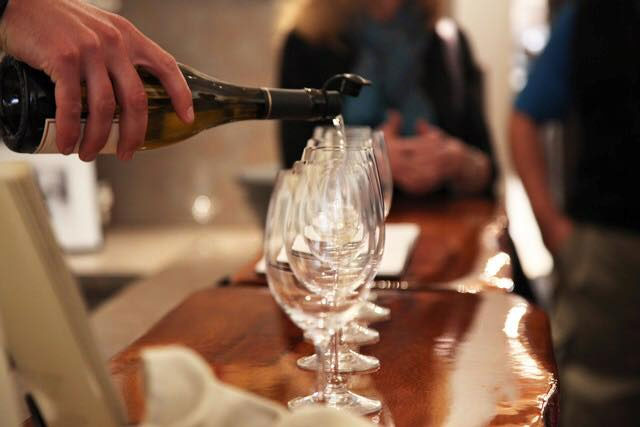 Photo Credit: Carmel-by-the-Sea
As if just strolling the streets and window shopping isn't enough to fill your day, Carmel-by-the-Sea has a unique approach to wine tasting. The wineries are all located off-site but the Carmel Wine Walk by-the-Sea includes a number of small, charming tasting rooms. Purchase a wine passport at the Visitor Center for $65 and enjoy tastings at the nine rooms as you stroll through town. All of the wineries are within a few blocks of each other so you can shop or dine between glasses. You'll enjoy sparkling wines, and awarding-winning Central Coast Pinot Noirs and Pinot Gris, among many others. Trio Carmel also offers samples of olive oils and flavored vinegars.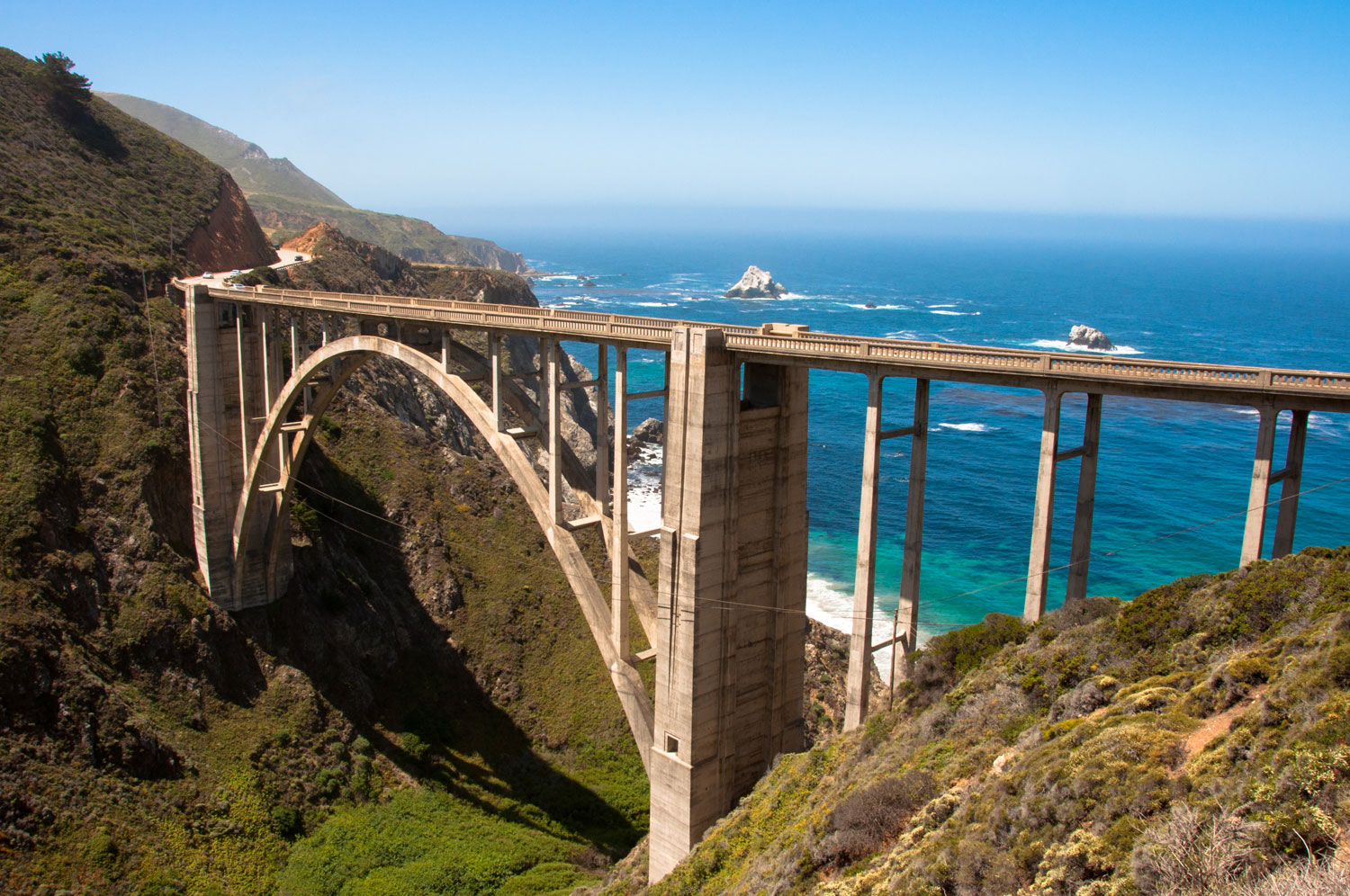 Photo Credit: Shutterstock.com
There are a number of educational walks available including art walks, food tours, and history excursions. Be sure to stroll past the adorable doll-sized Hansel and Gretel Houses between 5th and 6th Avenues on the east side of Torres St. Or purchase tickets to the Monterey Bay Aquarium through your hotel and get a two-day pass for the price of one. If you do have a car, be sure to take in some of the beautiful scenery of Big Sur and venture down one of the hiking trails to see the coastal waterfalls. Take a leisurely trip along 17-mile drive through Pebble Beach and visit Pt. Lobos State Park to hopefully catch a glimpse of seals, otters and whales.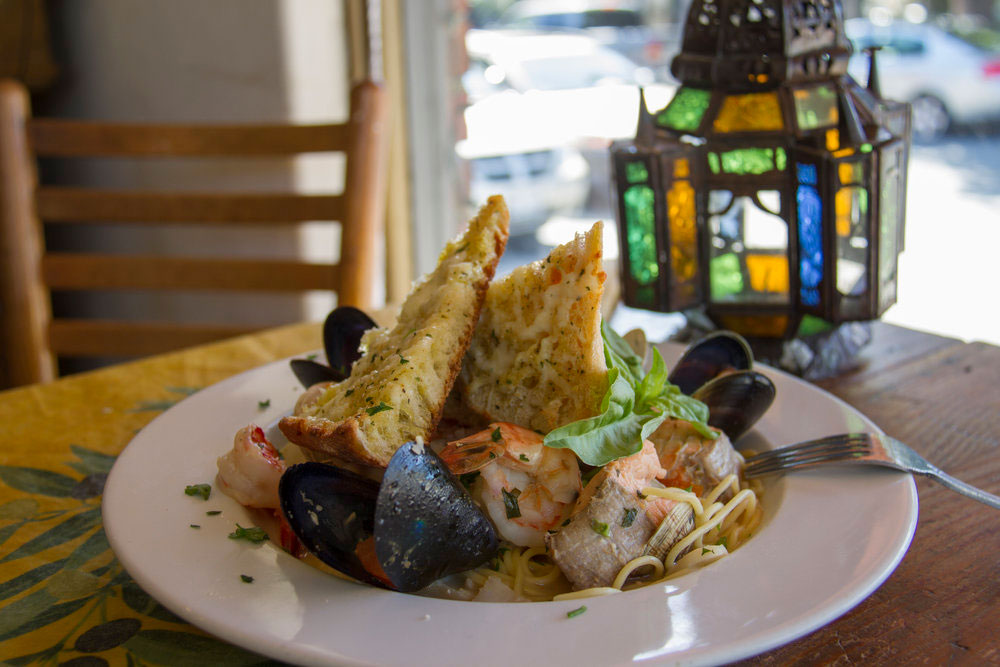 Photo Credit: Dametra Cafe
When you get hungry, stop into Dametra Café on the corner of Ocean and Lincoln. This Mediterranean café features menu items such as gyros, hummus and baklava. Don't be surprised to see the chef standing in the center of the restaurant belting out a few tunes while he's accompanied by a mandolin. For a taste of local California cuisine, Basil on San Carlos between Ocean and 7th offers seasonal products and organic ingredients.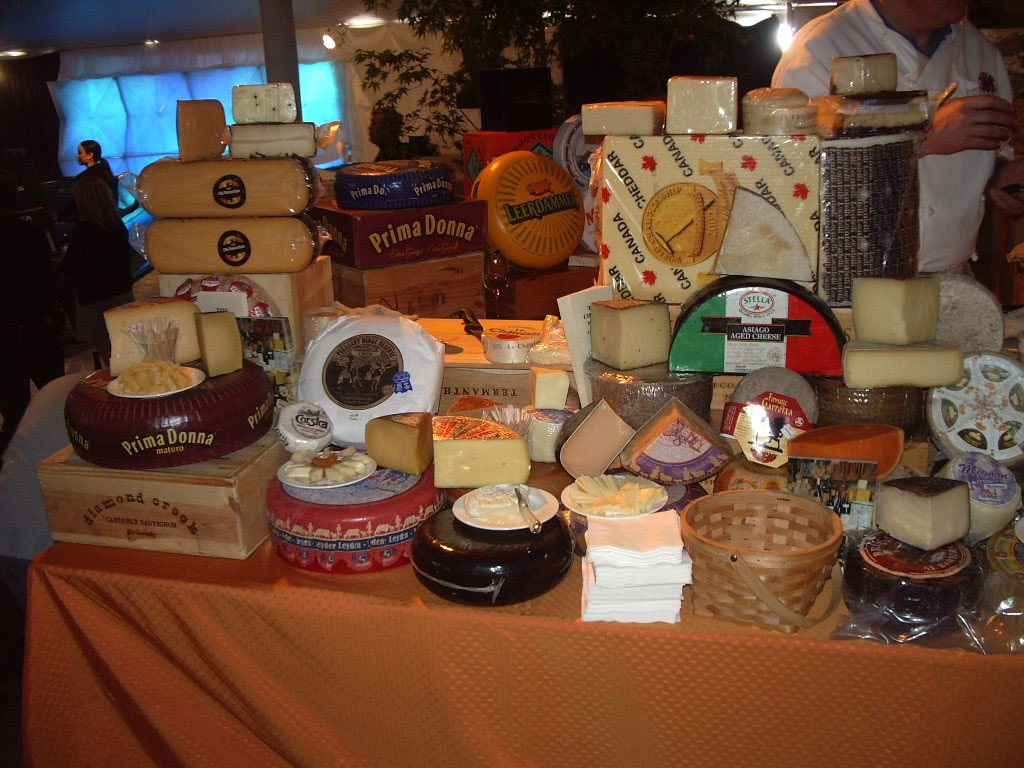 Photo Credit: The Cheese Shop
Lastly, if you're a cheese lover, you can't miss a stop at The Cheese Shop on the corner of Ocean and Junipero in Carmel Plaza. The store features dozens of cheeses from across the globe and from destinations such as France, Italy and Argentina. The best part is you can sample any of the cheeses and you'll get a mini lesson on its origin and production processes along the way.