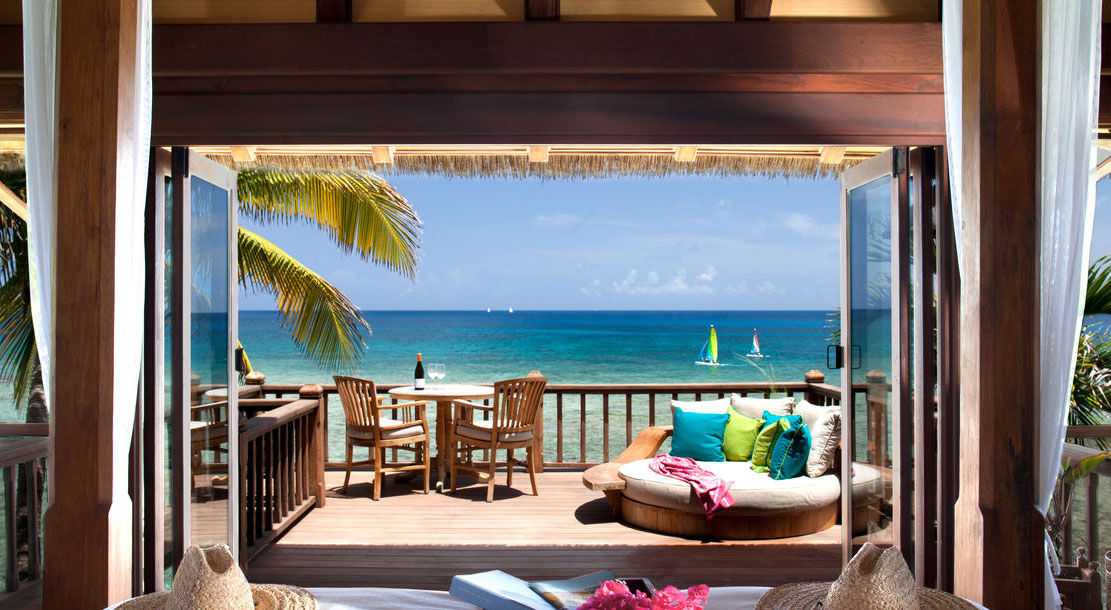 Photo Credit: Necker Island
The infamous Necker Island has been a Caribbean playground for affluent travelers and the world's most notable people for many years. Thanks to Sir Richard Branson's vision for the isle, visitors have been coming to this destination to experience over-the-top luxury with that effortlessly-cool Virgin vibe. During Celebration Weeks the island is opened up to those wishing to book just a single room for a stay. Typically, guests must reserve the whole island in order to experience the property which can be difficult if you and your hubs are the only ones planning a vacation.
During these Celebration Weeks, travelers can book any accommodation inside the Great House which holds eight bedrooms or any of the nearby six individual Bali Houses. Around the property are dining venues (including a floating sushi bar), various pools, a spa and plenty of ways to enjoy the area's outdoor activities. Rates begin at around $4,280 a night with a seven-night minimum for dates in January, September and October.