Photo Credit: AmaWaterways
Last month, I wrote an article on Wellness Tourism options that have emerged in the billion-dollar sea and river touring industries. The subject is so diverse that a part two had to be written, and part three is in process. There are a number of luxury river and sea cruises that are now part of the wellness trend. This is one trend where both Millennials and Boomers have deep interest.
As I quoted before, according to Euromonitor, a well-respected market intelligence and research firm, the global market for health and wellness reached £539 billion ($591 billion) and is expected, in 2021, to grow by 17 percent more—to £640 billion ($686 billion.) Also, according to a data report from Cassandra, a new macro-trend research firm, whose stats were quoted in a Luxury Society article of 1 June 2017, 73% of Millennials would rather be healthy than wealthy.
And, carrying this idea a bit further, many Boomers have a renewed interested in wellness, because they want to live longer and feel better as they age. Boomer travel stats are staggering, as they spend $150 billion a year on travel—a number distilled from a research firm called Immersion Active, a group that tracks senior marketing trends and spends. So, if there ever was a perfect storm of need and want for greater wellness, this is it.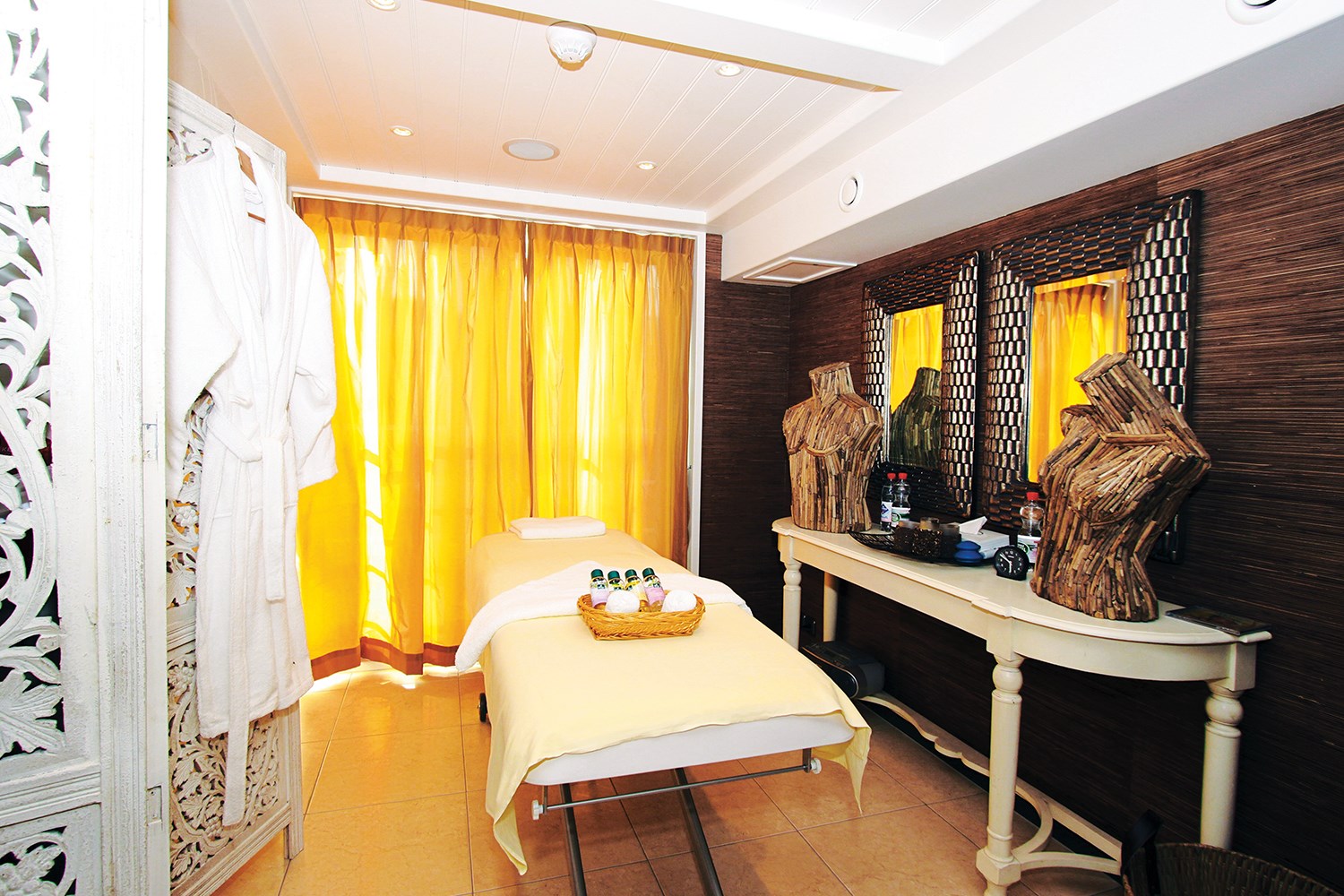 Photo Credit: AmaWaterways
AmaWaterways
One of the first river cruising companies who offered wellness programs beginning in 2006 was AmaWaterways, who remains a major player. Most recently, this luxury river cruise group announced its launch of a wellness program onboard the AmaLyra, during the Paris & Normandy sailings. The program is led by Sports Scientist Selina Wank, a well-known figure who offers new ways of enjoying exercise. She features four to six classes daily, including morning stretches, jogging, yoga, cardio and core strengthening and circuit training. Activities will be complemented by discussion groups with a focus on healthy eating and relaxation techniques.
In addition to these fitness options, the wellness concept is also alive and well in their culinary offerings—sourcing fresh, local ingredients, providing guests with gluten-free and vegetarian options and offering the unique Hydration Station—featuring infused detox water and gemstone water.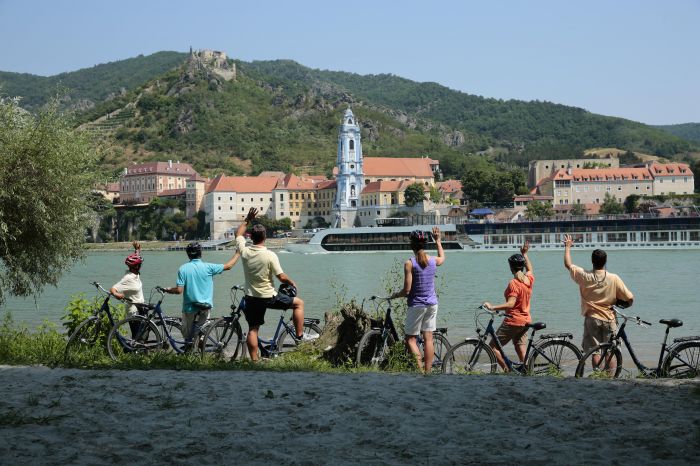 Photo Credit: AmaWaterways
AmaWaterways was also the first river cruise company to have 25 bicycles onboard each European ship. It expanded biking and hiking shore excursions at a variation of paces, to give faster and slower guests more options that suit their needs. Additionally, the company increased its relationship with Backroads—the leader in active travel—and in 2017 offers more than 50 active departures in their river cruise destinations.
Finally, the cruise line expects to introduce its wellness program onboard additional ships in 2018. The company will take active travel one step further in 2019 with the debut of AmaMagna. AmaWaterways' newest ship—twice the width of traditional European vessels—AmaMagna will feature a first in river cruising: a retractable water sports platform and expanded fitness and spa facilities.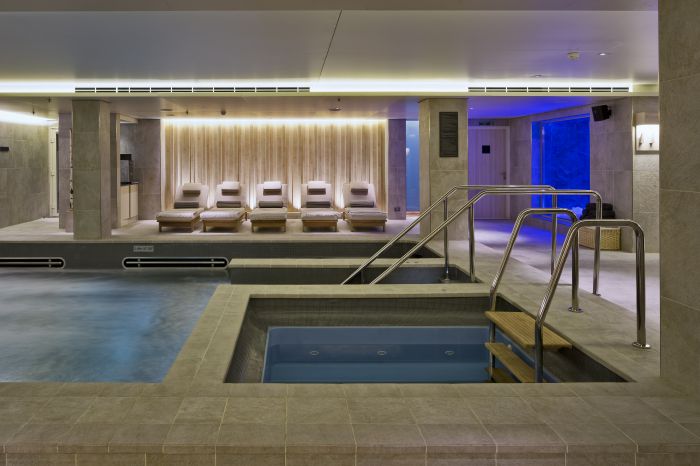 Photo Credit: Viking Ocean Cruise
Viking Ocean Cruises
Viking Ocean Cruises, the ocean cruise division of Viking Cruises, launched in 2013. Viking's ocean cruise division began sailing its first vessel, Viking Star, in 2015. It was joined by the fleet's second vessel, Viking Sea, in 2016. Viking Sky and Viking Sun are scheduled for 2017 sailings, Viking Spirit will debut in 2018 and one more ship will join them in 2019.
With the expansion in size of the ocean vessels, in comparison to the river vessels, Viking was able to add fitness centers, a spa, and outdoor gym and yoga areas. There is also the unique LivNordic Spa. The spa reflects the unique Viking Scandinavian heritage, providing a Nordic Bathing Ritual experience to guests. The tradition of sauna and cold bath runs deep in Nordic bathing culture and forms the core of the LivNordic wellness experience.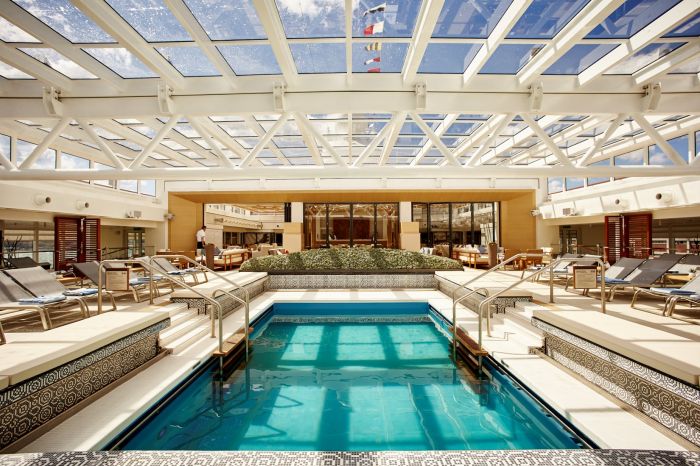 Photo Credit: Viking Star
Bathing experiences can be enjoyed before or after spa treatments, and fitness sessions. Alternating hot and cold baths detoxes the body, relaxes tired muscles and boosts circulation. Guests are welcome to repeat the Nordic bathing experiences in the Thermal Suites at their leisure throughout the cruise.
Those looking for the complete experience of the Nordic Bathing Ritual also can follow Viking's spa staff's guidance on how to use the sauna, cold dip, and Snow Grotto during a 60-120 minute small group experience.
Photo Credit: Viking Star
The Snow Grotto is a unique part of the thermal suite on Viking Sea, and on the sister ship Viking Star. The concept is based on the Scandinavian bathing ritual, which involves alternating hot and cold therapies. The Grotto is a small, glass-enclosed room filled with manmade snow; the freezing room temperature prevents the snow from melting.
The balance between the and cold therapies, that includes cold plunge pools and dry saunas, three types of Swedish massage, are significant additions to the emerging importance of wellness on the Viking ocean cruise. Also, the thermal suite areas are free to use by all passengers at all times.
Part Three coming soon.