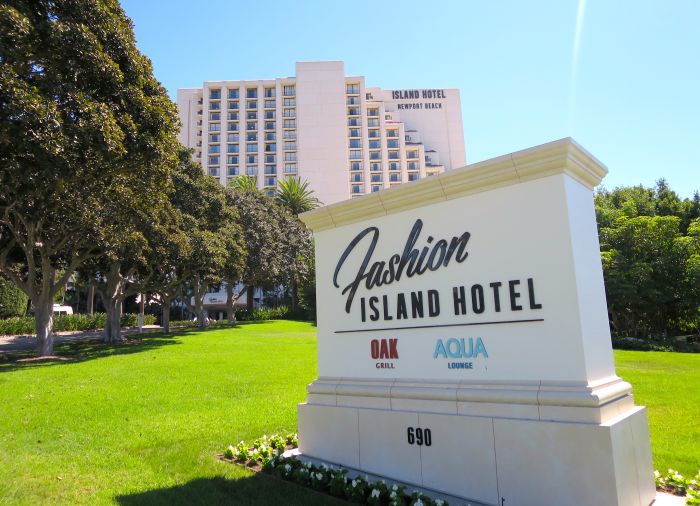 Photo by Michael Reiss
If you're California dreamin', you've probably got Newport Beach in mind. Beachgoers love the range of activities--including swimming, surfing, bodyboarding, fishing, beach walking and yacht ogling--just to name some of the most popular pastimes. Newport Harbor, the largest recreational boat harbor on the West Coast offers all manner of world-class boating pursuits, including the most famous annual Christmas Boat Parade in the nation.
If your idea of outdoor activity is more along the lines of shopping, Newport Beach has you covered. More than a shopping center, Fashion Island is an open-air lifestyle center, combining the sophistication of an Italian piazza ambiance with the California cool vibe of unique boutiques, international brands, and trendy eateries--all vying for your attention. Complimentary trolley service, valet stations, and personal shoppers make this a must-visit destination.
The ideal place to stay while exploring Newport Beach is Fashion Island Hotel. Located at Fashion Island, the hotel boasts easy access to shopping, restaurants, entertainment, airports, the business district, the beaches and boating communities. The property offers an alluring blend of Mediterranean and coastal elements, which are reminiscent of chic international resort properties.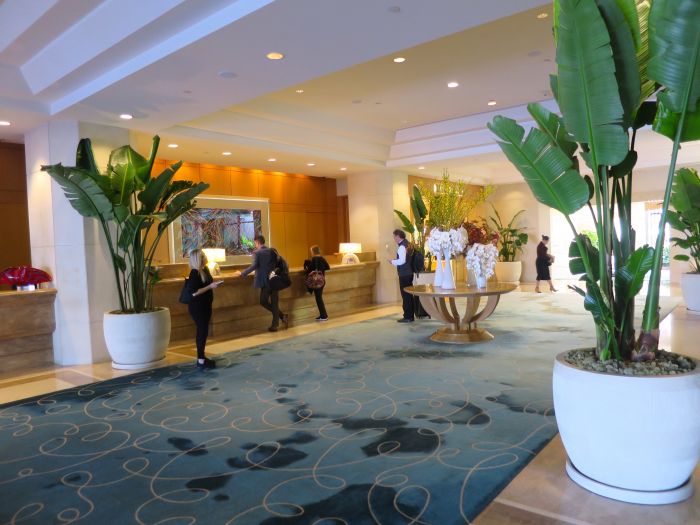 Photo by Michael Reiss
The spacious and serene lobby is your first hint that this is a class act.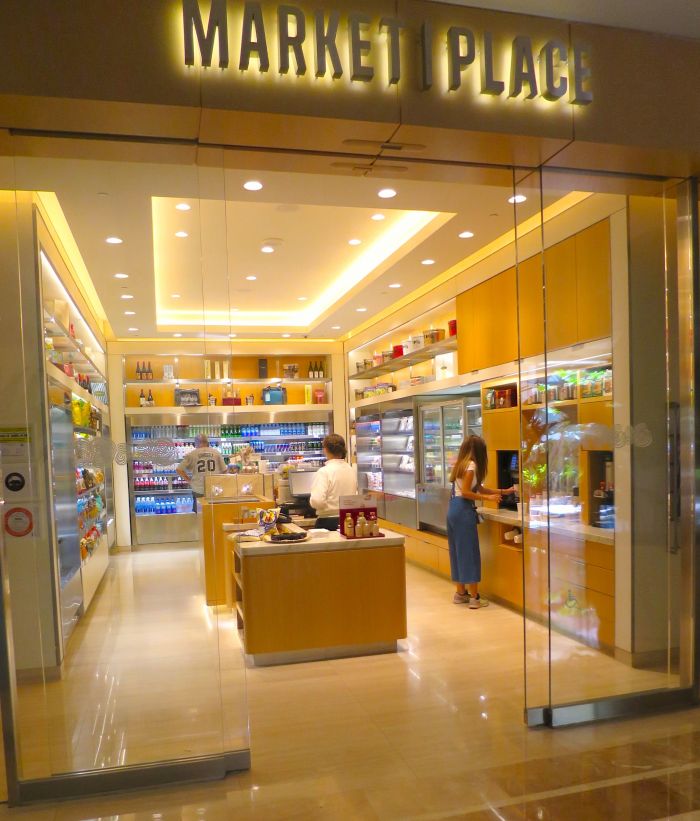 Photo by Michael Reiss
Their adjacent Marketplace grab-and-go bistro offers such an extensive and fresh selection of edibles that even non-hotel guests are regulars.
There is a strong your room. The opened door reveals a comfortable, airy space that is set up for work or play. emphasis on discreet service that makes you feel pampered without being coddled. The pampering begins with attentive valet and check in, as you are escorted to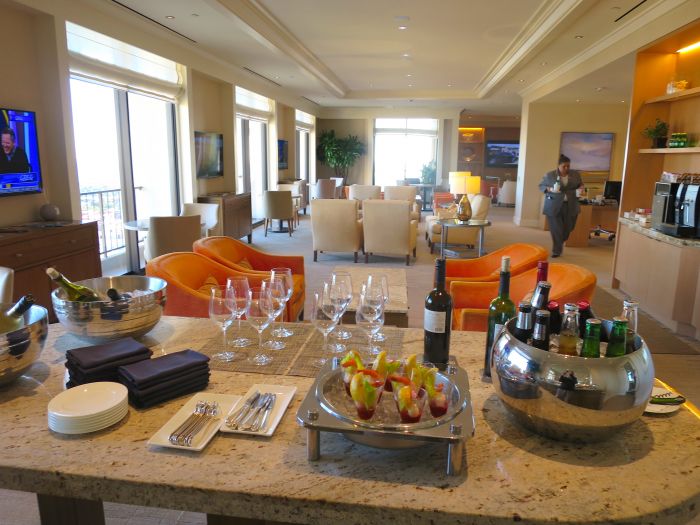 Photo by Michael Reiss
Take advantage of their reasonably priced upgrade to include Island Club Lounge access, which more than pays for itself with breakfast, evening appetizers, cocktails, dedicated concierge and laundry service to name just a few of the value-laden perks.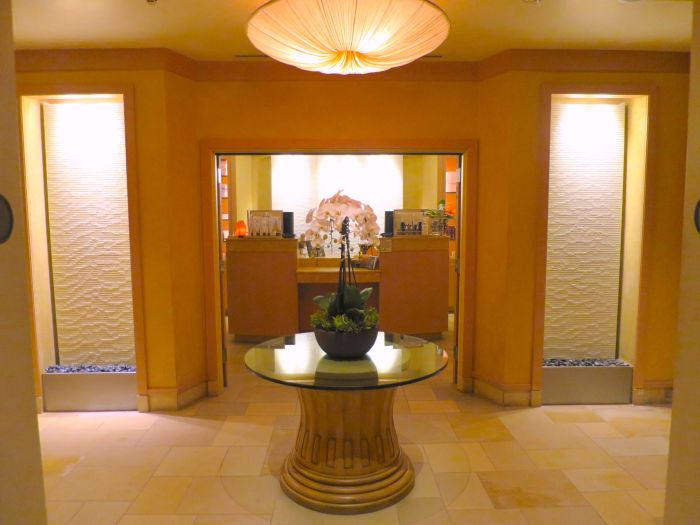 Photo by Michael Reiss
Indulge in a spa treatment with seasoned, expertly trained staff at the ready to soothe those weary shopping feet and plan for a delicious evening at their acclaimed restaurant and bar.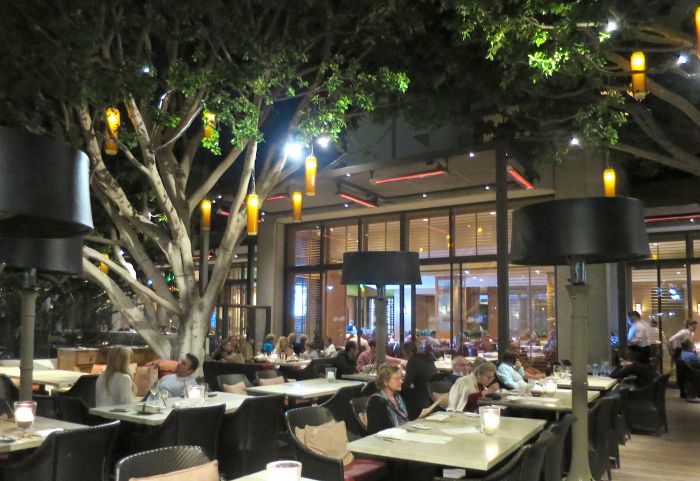 Photo by Michael Reiss
The much-anticipated arrival of Executive Chef, Brittany Valles, overseeing Oak Grill and Aqua Lounge was worth the wait. Dinner on the patio is sheer magic. The mature trees provide just the right canopy for twinkling lights and live music wafting over from the outdoor firepit lounge area. Tables are placed far enough apart for intimate conversation. Two levels of service make for plenty of knowledgeable attention. The menu offers a range of selections that at once, look familiar and inspired.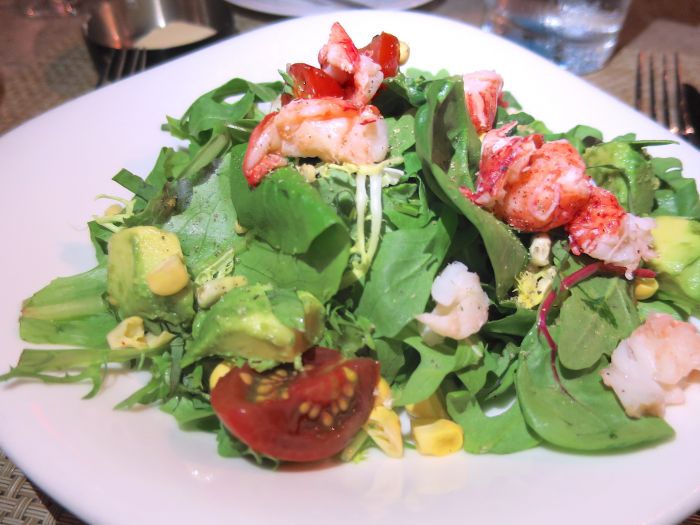 Photo by Michael Reiss
The problem is choosing among many possible favorites. We started with a thin, crisp-crusted Chorizo Pizza, then on to the Maine Lobster Chopped Salad and the Roasted Chilean Sea Bass, Almond Dusted, Wild Mushroom Risotto, Roasted Brussel Sprouts and Miso-Citrus Dressing. Every item exceeded our expectations in taste and presentation. Perhaps the biggest surprise was the extensive list of wines by the glass. Their goal is clearly to provide an exceptional selection of international wines to pair with the great food. While this was a memorable evening, Chef Valles promises even more to surprise and delight in the coming months.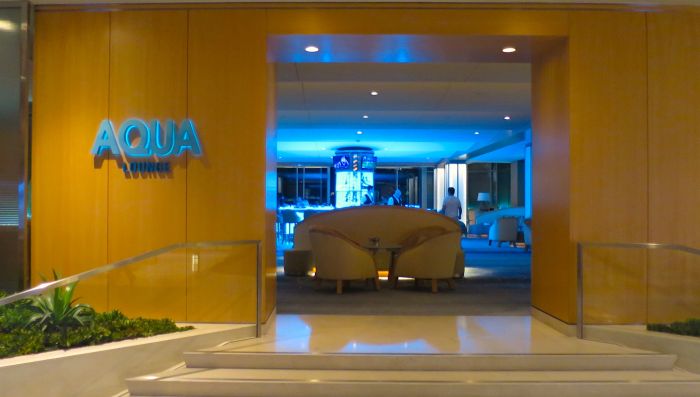 Photo by Michael Reiss
Even if well sated, a nightcap at the Aqua Lounge is hard to resist. The cool, blue-hued ambiance is inviting and as downright seductive as are the many unique cocktail selections. Check out their monthly calendar of hotel happenings and specials to enhance every evening of the week.
Whether you are enjoying a brief visit or are a fortunate denizen of the area, the pleasures of Newport Beach and the hospitality of The Fashion Island Hotel will make your California dreams come true.