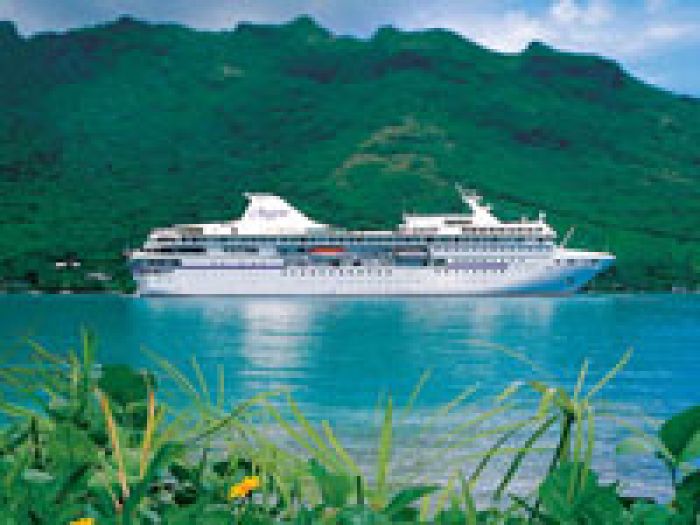 Luxury Cruises: When you're looking for a cruise, there are plenty of options to choose from. But when you sail the seas in true luxury, then only the best will do. Our list of the best cruises is a collection of small ships with a big emphasis on luxury, no matter where the voyage takes you.
Southwind Adventures: Galápagos La Pinta Yacht
While on board the 24-cabin yacht, passengers can enjoy a host of activities and dining options. Each cabin on the 207-foot vessel has its own private bathroom, air conditioning and plush bedding. Dining options range from international to local Ecuadorian cuisine. The company's "Young Pirates" program makes it a great choice for family getaways.
The Paul Gauguin of Regent Seven Seas Cruises
The masterpiece cruise ship has eight different types of state rooms, offering 200-square feet of space to 300-square feet of space, complete with large verandas, and butler services. Guests on the vessel can indulge in the cuisine of award-winning chef Jean-Pierre Vigato. The ship also has its own spa, with beauty treatments and massages and a complete fitness center. In addition, guests can play in the onboard casino and enjoy an array of on-board activities including table tennis and training on paddling an outrigger canoe as well as a library and complimentary videos.

Vision of the Seas
On board the Vision of the Sea, indulge in the Day Spa, two pools, six whirlpools during the day and check out the Masquerade Theatre at night, which features nightly entertainment, including contemporary musical stage productions.

Windstar Cruises
Windstar pays special attention the comfort of the guests, with each stateroom including the modern technological conveniences, like new LCD flatscreen TV, DVD, CD player, iPod Nanos and Bose SoundDocks systems, safe, mini-bar/refrigerator, international direct-dial phones, not to mention high-end toiletries and roomy closets. Onboard the vessel, there is a library and DVD collection available, as well as complimentary water sports, like water-skiing, windsurfing, snorkeling, and kayaking. Windstar also offers goumet meals as well as an onboard spa.


The Yachts of Seabourn
With an emphasis on personalized service Seaborn is a luxury experience which includes: elegantly decorated and spacious suite-style cabins, fine dining on board a ship that is as exquisite as any traditional land-locked restaurant. Even a poolside neck massage is an extra special touch. Each yacht is small, with the largest and newest yacht accommodating 450 guests and the others less than half of that. On board the ship, guests can indulge in the open-bar policy and enjoy menus by celebrity chef Charlie Palmer. Don't forget to check out The Spa at SeabournSM and the onboard fitness center.

Silversea Cruises
On board the newest member of the Silversea fleet, you can find an Internet café, a full-service spa, a fitness center, a beauty salon, a sauna, and two whirlpools on the top deck. Additionally, there is live entertainment and a VIP smoking room, the Humidor.

For LxM Carly Zinderman

The Paul Gauguin of Regent Seven Seas Cruises

The Paul Gauguin of Regent Seven Seas Cruises

The Paul Gauguin of Regent Seven Seas Cruises

The Paul Gauguin of Regent Seven Seas Cruises

The Paul Gauguin of Regent Seven Seas Cruises

Silversea Cruises - Silver Spirit

Silversea Cruises - Annabelle

Silversea Cruises - Sushi Bar

Windstar Cruises

Windstar Cruises

The Yachts of Seabourn

The Yachts of Seabourn

The Yachts of Seabourn

The Yachts of Seabourn

The Yachts of Seabourn

The Yachts of Seabourn

The Yachts of Seabourn

The Yachts of Seabourn