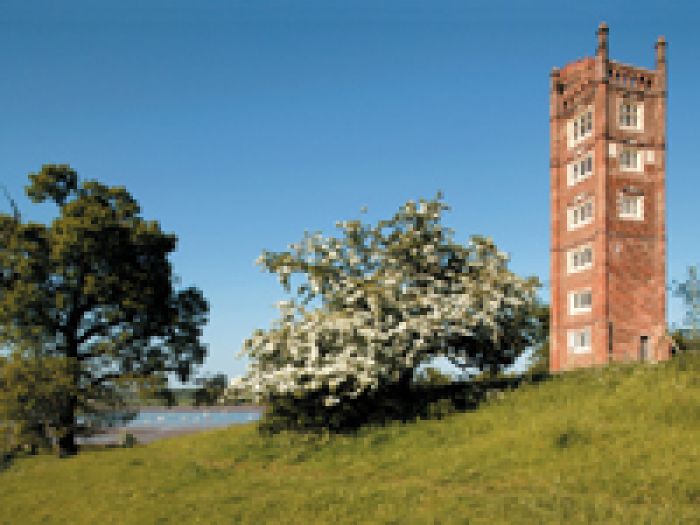 Luxury Adventures: I'd like to tell you about the time I fought for my life against a huge wild boar with blood-red eyes and tusks like razors, but it didn't happen - apart from in my imagination, that is. But trust me - for one brief, scary, North Yorkshire moment it was pretty real.

The twilight was fading quickly and the ancient stones were merging into the musky woods. I knew the grounds were closed and the rest of the world was locked out, but there came a vague rustle and I sensed I was not alone. You know that Edgar Allan Poe feeling? I made my way a bit faster across the ruined cloisters towards the lights of the Prior's Lodge cottage; whistling in the dark and thinking about ghosts of the monks and laymen who built the great priory more than 600 years ago.

I was also thinking about the wild boars that get around this corner of England and racked my brains for the recommended defence against them.

The sounds of my bÍte noire headed towards me and intensified; louder now, pounding through the columns and slabs of the ancient church. I still hadn't come up with a defence strategy and then -- dainty, nimble and quick as a flash -- a cute little deer leapt over the rocks and disappeared.

And that was it. As Homer Simpson would say to Julie Andrews: "D'oh! -- a deer, a female deer."

A few seconds later the cottage was bright and welcoming, the complimentary wine even more so, and it didn't seem necessary to relate how Bambi had frightened the tripes out of me.

In a way, I'd asked for it -- we had selected the English Heritage cottage because it was old, remote and quirky, and these days the British hospitality industry gives wonderful quirk.

Heritage has a dozen or so holiday properties; most of them within the grounds of castles, stately homes or ruined religious buildings. By day they are on the fringe of tourist attractions, come evening and you're all alone - apart from whatever your imagination can create.

It's impossible to tell who's been sleeping in your bedroom when that room might be 500 years old. Maybe a couple of kings, possibly the odd revolutionary, perhaps a smuggler or two.

We chose Prior's Lodge for its location -- close to the Yorkshire Dales, the coast around Scarborough, Whitby and York itself. The nearest town is Northallerton which has supermarkets, a comprehensive library and good produce stores; the closest village Osmotherley, which has a couple of excellent pubs.