Tropical Villa Vacations, Hawaii: Rooms At The Top
Jan. 19th, 2010 | Comments 2 | Make a Comment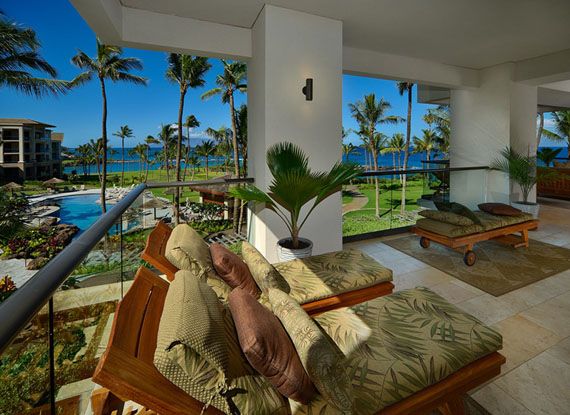 Luxury Villas:
Here's one of the most interesting stories we've heard in our travels. We recently stayed in a penthouse suite at Tropical Villa Vacations in Wailea, Maui, which is adjacent to the acclaimed Grand Wailea Resort (which is known for its children's activity pool). You know what some people who stay at Tropical Villa Vacations in Maui do? They rent a week at the villas – because they are luxuriously gorgeous and spacious – and simultaneously, they book rooms for a week, next door at the Grand Wailea, simply so their kids can have access to all the fun in the activity pool. Now that's the meaning of true luxury!

Tropical Villa Vacations manages 25 exclusive homes and villas including 16 Wailea Beach Villas on Maui. We recommend it enthusiastically. After all, here's a level of luxury that is simply unprecedented in our travels – and we go everywhere. For starters, these properties are fully stocked with everything imaginable to make your trip remarkable. Take the kitchen, for example. Need a cappuccino maker or perhaps just a battery-operated frother? How about a popcorn maker plus popcorn? Would you believe a waffle iron, full set of Tupperware and Corning Ware, cookbooks, Henckels knives, cheese graters, a rolling pin, pumpkin pie spice, basil, Torani syrup, grenadine and Chambord liqueur? That's just a small sample of what's in the kitchen, to make you feel right at home, in case you want to enjoy a cup of Joe, make pastry, or bake an apple pie. In a word, we were wowed by the level of service, amenities, location and surroundings. And it gets even better – Tropical Villa Vacations has partnered with Hawaiian Airlines to offer guests up to 25,000 bonus HawaiianMiles for new reservations at any of the Wailea Beach Villas resort residences that it privately manages.

We stayed in the Wailea property, on the 4th floor in a penthouse villa, Grand Seascape K407, accessed by a private elevator. This vacation residence, with 2300 sq-feet, offers unabashed luxury; it includes oceanfront views with a private lanai and Viking grill; laundry room completely outfitted with washer, dryer, detergent, and anything else needed; living room with huge HGTV screen and home theater; three bedrooms with the most comfortable beds we've ever slept in; bathrooms with double sinks and marble floors; and adjacent walk-in closets. The name of our unit, "Grand Seascape" could have also been named "The Spa," with beautiful blonde wood, golden granite counters, cream color marble floors, and Tommy Bahama furnishings.

At this elevation, guests are privileged with unequaled panoramic views of Wailea Beach, the neighboring Four Seasons and Grand Wailea Resorts, and westward towards the sparkling blue Pacific. Facing the ocean, floor-to-ceiling solid glass doors and screen doors retract for an open-air living experience. This previously undiscovered vista is simply impossible to capture in photographs. With confidence we can boast that you likely may not want to go anywhere during your holiday, if other than to lounge day and night on the oceanview private terrace, from where you can whale-watch during winter season, stargaze at night, and capture the Maui sunsets and rainbows that the island is famous for.

Rates for this villa vary, and with all of the villas, you're best bet is to visit the website, to see current rates. In general, for this penthouse, depending on the season, rents are anywhere from $850-$1,650 per night. All bookings require a four-night minimum.

Outside, you'll also be captivated by the location. Wailea is the premier luxury destination on Maui, and Tropical Villa Vacations' vacation homes in Wailea sit on a prime piece of property fronting Wailea Beach. That means that the white sands are just steps away on a superb slice of beach. Yet there's also a family pool plus an adult pool, and a workout room, as well as access right across the street to The Shops at Wailea. (We highly recommend dinner there, at Tommy Bahama – read our review of it in our story about "Maui's Top Ten Restaurants,")


Featured Luxury Hotels

Vieques, Puerto Rico
W Retreat and Spa Vieques Island
Surrender to your senses with W Retreat & Spa, Vieques Island, where the...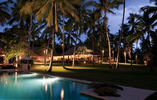 Bali, Indonesia
Alila Manggis
One of Bali's best kept secrets, Alila Manggis is a secluded, stylish seaside...

Madrid, Spain
The Westin Palace Madrid
Commissioned by King Alfonso XIII in 1912, the newly restored Westin Palace...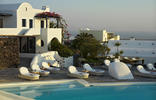 Santorini, Greece
Vedema Resort Santorini
Vedema Resort is the place where style, emotions, creativity and perfection...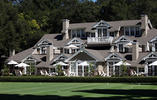 Napa Valley, United States
Meadowood Napa Valley
Located in a beautiful, two hundred-fifty acre valley, Meadowood Napa Valley is...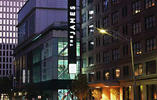 Chicago, United States
The James Chicago
Luxury Liberated at The James Chicago This unique hotel has all the...