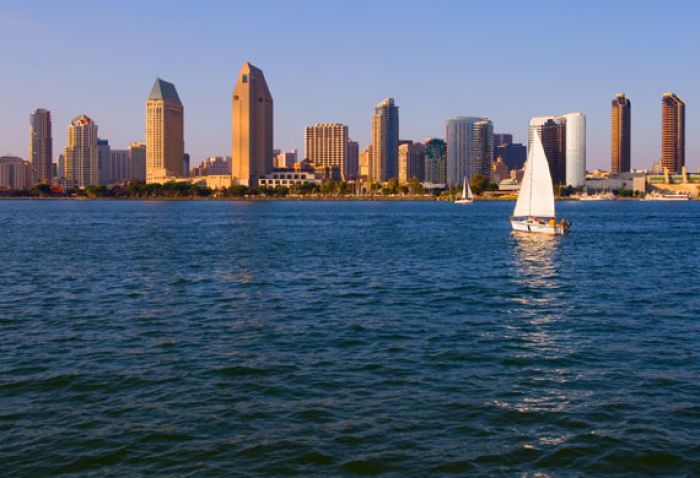 Travel to San Diego:
As one of the top 10 largest cities in America, San Diego has a long history of providing some of the best of old and new in luxury experiences.
Bordering Mexico and founded by Spanish settlers, San Diego's Spanish heritage is readily visible in the Spanish architecture that dots the city, making it a visual wonder that contrasts sharply with the modern skyscrapers of downtown.
From white sand beaches, to stunning mountainscapes, the temperate climate allows for outdoor activities year round, a feature the many locals, as well as visitors to the area's luxury resorts, take full advantage of.
San Diego City Scene
San Diego is carefully divided into an array of neighborhoods, each offering their own unique piece of the city.
In Downtown San Diego, head for the Gaslamp District, a brick and gaslamp dotted area filled with some of the hippest boutiques, restaurants and nightclubs. For an extra bit of charm, the Gaslamp District also allows visitors to experience the area from the comfort of seated transportation, whether it's a sight-seeing charter buses, pedicabs or a horse-drawn carriage ride. The Gaslamp District also offers premium shopping at Horton Plaza, which features an array of high-end shopping options. In Downtown, guests can also stay at some of the most luxurious hotels, including Manchester Grand Hyatt, Hotel Solamar, Horton Grand Hotel, The Omni, The Westin Horton Plaza, The W San Diego, the Hard Rock Hotel, the Westgate Hotel, just to name a few.
One of San Diego's most luxe areas is La Jolla. Located outside the main city, La Jolla is home to an array of art galleries and unique boutique shops featuring some of the hottest designers from around the world. Also in La Jolla, you will find the famous Torrey Pines Golf Course and accompanying Hilton Resort, with spa and restaurants on the pine-tree covered grounds that border the beach.
For more detailed information on San Diego, visit our
San Diego Travel Guide
.
Grand Del Mar - Our Trips of a Lifetime Luxury Hotel Partner
Set amidst the lush fairways of the Grand Golf Club, alongside the Penasquitos Canyon Preserve lays one of San Diego County's finest five-star resorts. Making its debut in 2007, the Grand Del Mar features a Mediterranean design inspired by the magnificent architecture of both the ancient European Renaissance palaces and cathedrals and the 1920s architecture found in South Florida.

The 249-room resort offers a beautiful blend of design elements that combine the decorative arts of Spain, Portugal, Italy and Morocco with the worldly, exotic designs of Addison Mizner, a turn-of-the-century visionary credited with redefining the architecture found in the resort communities of Boca Raton and Palm Beach. The Grand Del Mar features a colorful palette, with graceful arched doorways, vibrantly-hued tiles, wood-beamed ceilings, ornate stone work, decorative columns and wrought-iron accents throughout. Providing such a high level of opulence didn't come cheap ($270 million to be exact), and with each lavish guestroom averaging more than $1 million, the Grand Del Mar is among one of the highest priced builds in California.
Learn More about the Grand Del Mar >>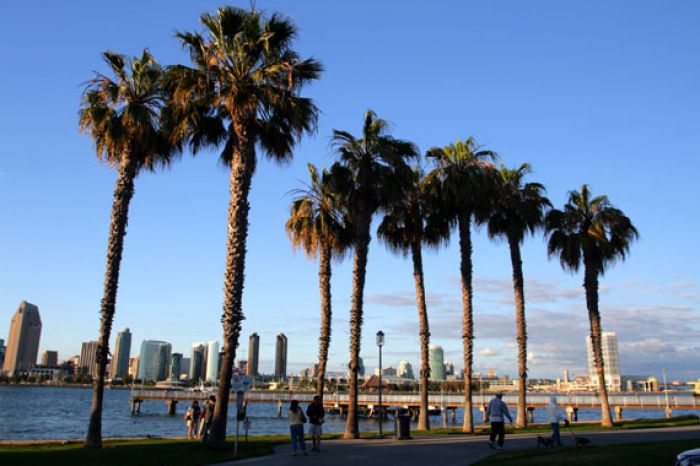 San Diego Harbor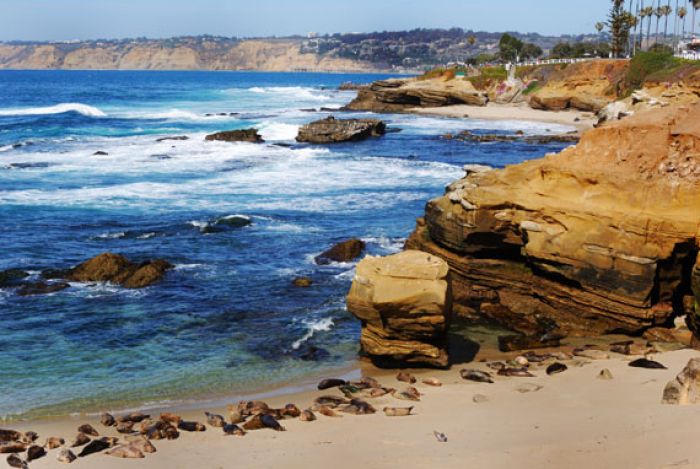 La Jolla Cove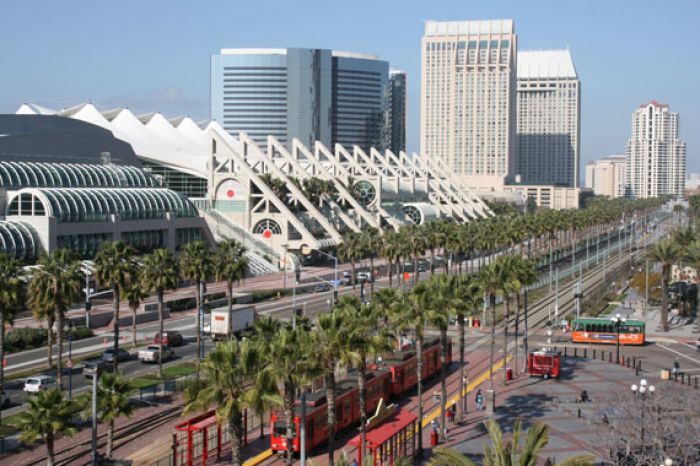 Downtown San Diego Convention Center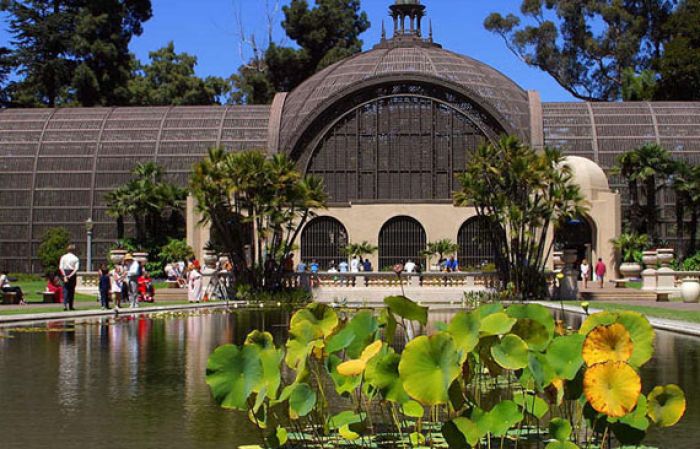 Balboa Park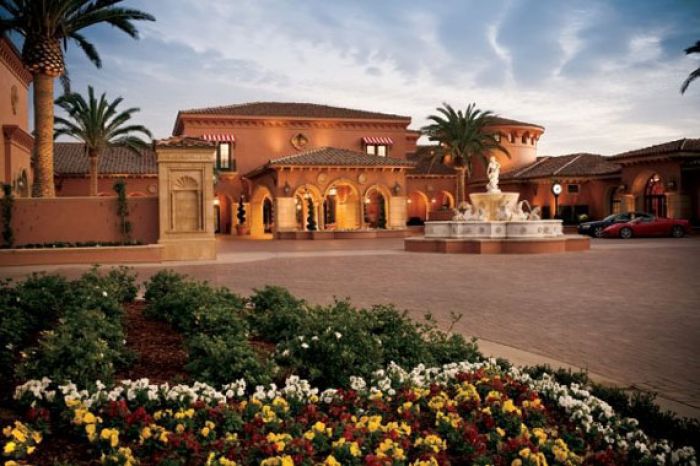 Grand Del Mar
- While it may still be considered relatively new, the Grand Del Mar has already earned its fair share of awards and accolades from some of the world's most prestigious travel authorities.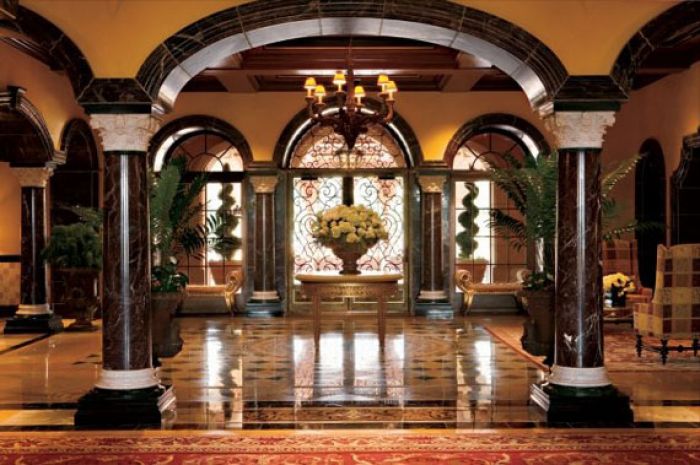 The AAA Five Diamond Hotel has been recognized by Travel + Leisure Magazine, Condé Nast Traveler, Mobil Travel Guide, Wine Spectator, Forbes, Gayot, Zagat, and more.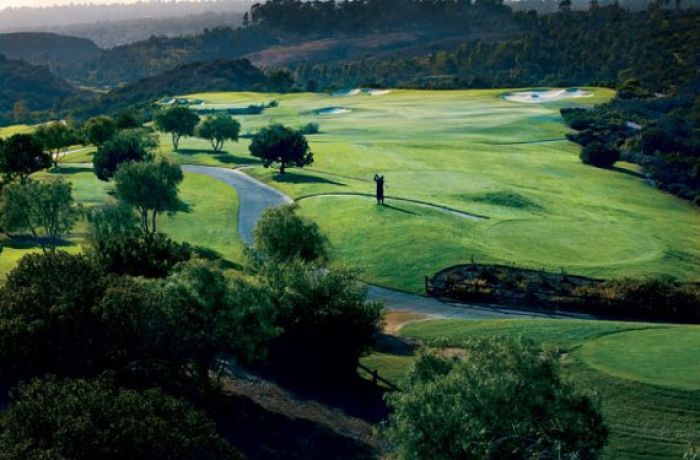 From San Diego's only Tom Fazio-designed golf course to an expansive 21,000-square foot spa to the award-winning contemporary French cuisine served at Addison, the resort provides a wide array on luxurious onsite amenities.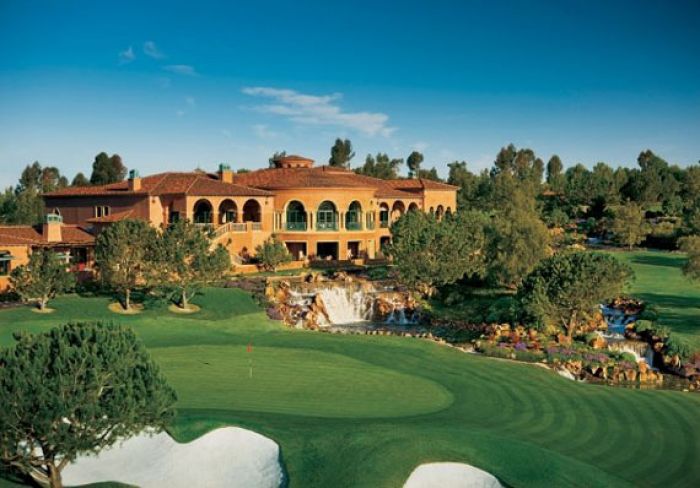 Additional comforts include four heated swimming pools, two tennis courts, a labyrinth of hiking and jogging trails, a state-of-the-art fitness center, a complimentary town car, a collection of luxury boutiques, as well as a dedicated 24-hour concierge team.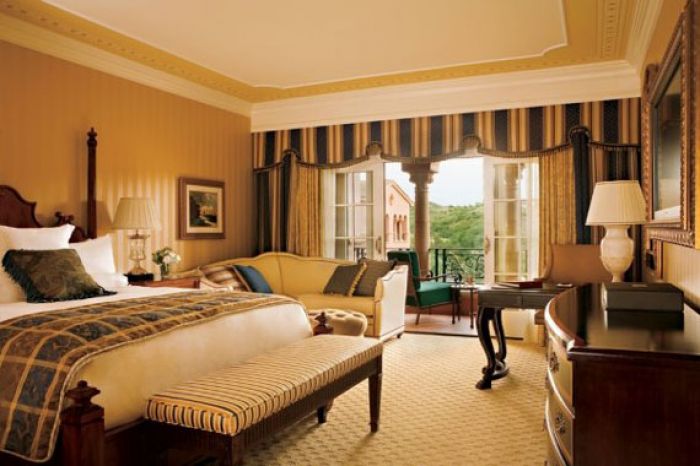 Ranging in size from 1,010 to 2,840 square feet, the 31 elegantly-appointed suites include a pair of two-bedroom presidential suites, five one-bedroom specialty suites, 12 luxury one-bedroom suites, and 12 executive suites.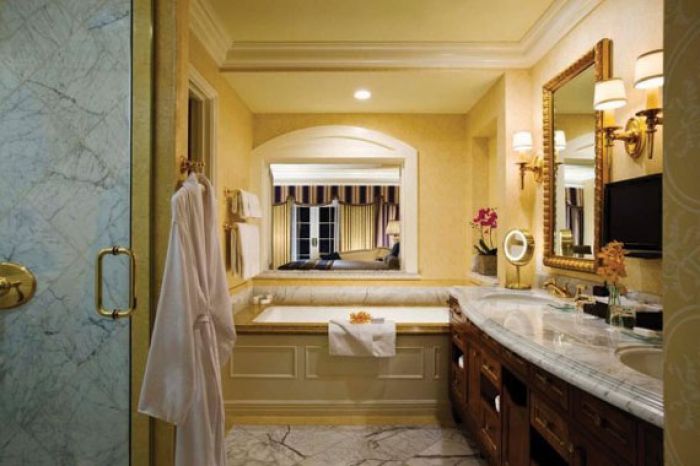 The resort also offers eight villas valued at $5 million each, which range in size from the 4,500-square foot "Brisas Villas" to the 5,000-square-foot "Loggia Villas." The fully-furnished villas present 80 exciting fractional ownership opportunities and can be enjoyed for five vacation weeks each year, and possibly even longer depending on availability.