Travel to Saint Lucia:
Saint Lucia is the perfect destination, whether you're after romance, rejuvenation or adventure. A genuine, natural landscape of gorgeous palm-fringed beaches, miles of unspoiled rainforest and the majestic Piton Mountains, are sure to indulge every taste. Natural waterfalls, breath-taking views, friendly locals and authentic culture impress the most traveled individuals for a holiday with lasting memories.
The perfection of this escape should be shared. Tropical weather, welcoming accommodations, and unexpected adventures await all who travel to this paradise island. Romance can be found at upmarket resorts and intimate inns. Bask together under the Caribbean sun, sail into a champagne sunset, and cuddle beneath the vast starry sky. Discover new romance and re-spark old love over a candlelight dinner on a secluded beach.
Saint Lucia City Scene
The beautiful island of St Lucia is the quintessential tropical Caribbean isle. It's a sunshine paradise of soft sandy beaches shaded by towering palms, of intimate coves and colourful towns and villages, where life is lived at an easy, carefree pace.
Then, when you travel inland, St Lucia reveals another side to her beauty with unspoilt rainforests ablaze with tropical orchids, colourful parrots and hummingbirds; a landscape where waterfalls plunge into sparkling pools and sulphurous mud bubbles and steams in the world's only drive-in volcano. And who could fail to be enchanted by the coastline, where the Pitons – two giant volcanic peaks rising sheer from the Caribbean Sea – have become the enduring symbol of the island.
St Lucia is everything you dreamed the Caribbean would be, and the kind of place where relaxation comes easy and the pressures of everyday living simply fade away. And now, with the opening of Cap Maison, St Lucia has a luxury boutique hotel that's the equal of its beauty.
Cap Maison - Our Trips of a Lifetime Luxury Hotel Partner
On the Caribbean island of St.Lucia, known worldwide for its natural beauty, Cap Maison is in a truly breathtaking location in one of St.Lucia's most desirable areas. Set atop a private ocean-front bluff with magical sunset views over the clear blue waters of the Caribbean Sea, Cap Maison combines luxury, elegance, charm, and uncompromising standards of five star personal service.

Cap Maison consists of 49 rooms spread out within two-story villa style accommodation; the accommodation is designed to be as flexible as possible, so that a three-bedroom villa includes a villa suite, a junior suite and a deluxe room. Guests can add or subtract accommodation according to their needs, or combine two or more villas.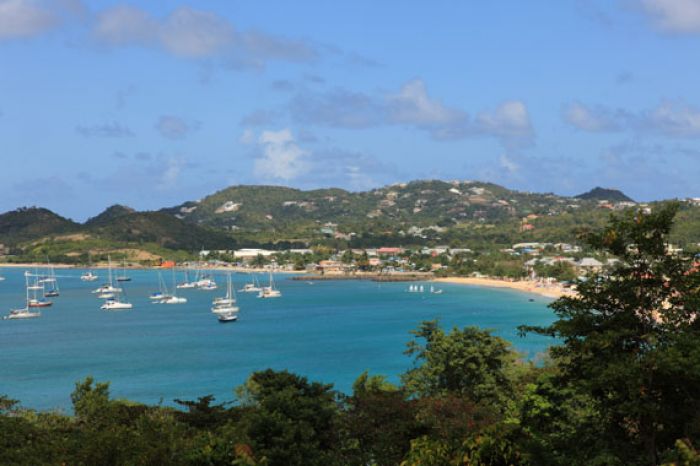 St Lucia is everything you dreamed the Caribbean would be, and the kind of place where relaxation comes easy and the pressures of everyday living simply fade away.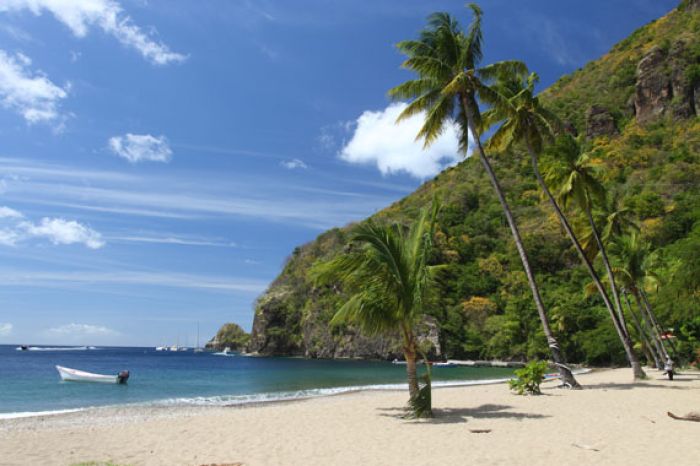 This amazing setting means that guests can enjoy all the privacy and seclusion of Cap Maison, while being just minutes away from a championship-standard golf course, restaurants, bars, beautiful beaches and the lively ambiance and activities offered by the nearby chic Rodney Bay.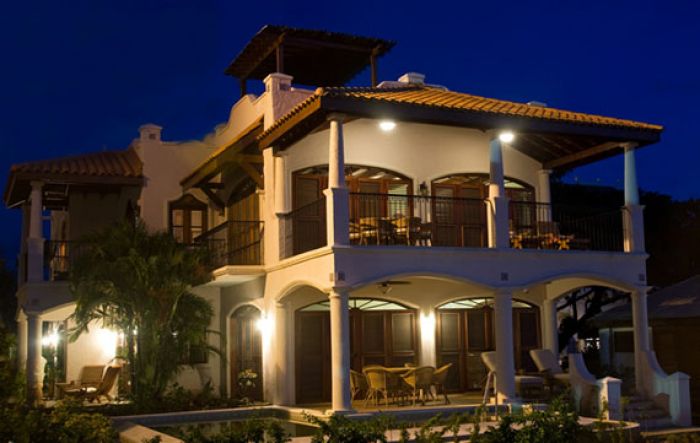 Cap Maison
- Cap Maison is located above the beautiful Smuggler Cove beach in St. Lucia's Cap Estate, the preferred choice for discerning visitors on the island's north west coast.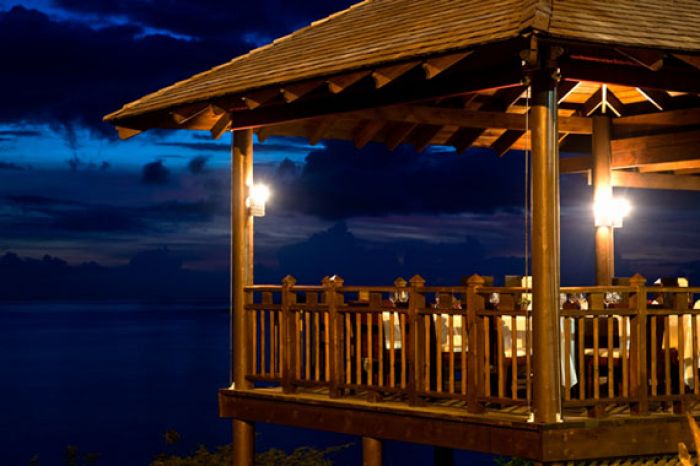 St.Lucia now has a wide variety of experiences – from Fish Friday at Anse La Raye, to an aerial tramway or zip-lining, mountain bike trails, walking in the rain forest, or visiting the two botanical gardens, Mamiku on the east coast and Diamond on the west coast with its sulphur baths, both with historic stories.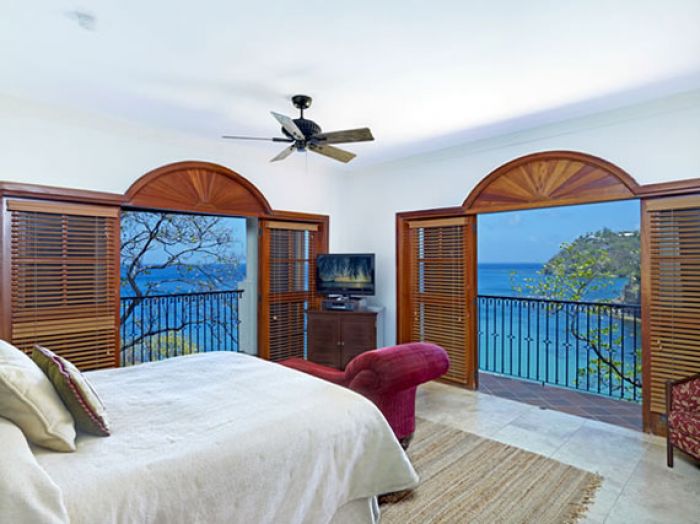 At over 3,000 square feet, Cap Maison's Oceanview Villa Suites offer possibly the most spacious and lavish accommodation in the Eastern Caribbean.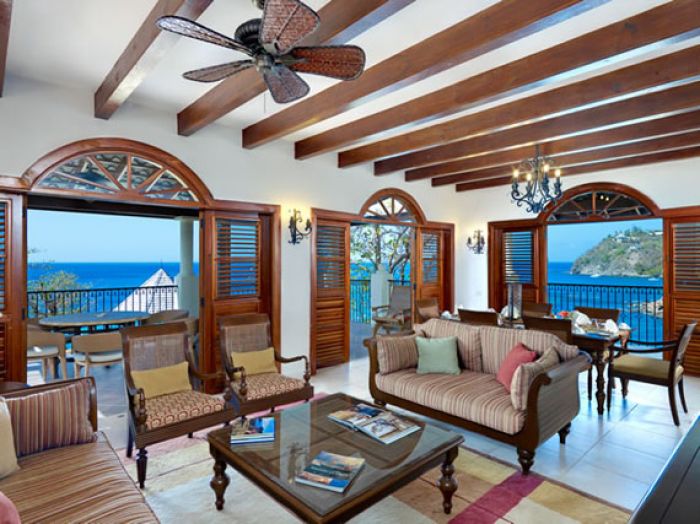 Located above Smugglers Cove Beach with glorious sea views, these suites have a living/dining room, kitchen, powder room with shower, and a generous balcony on the ground floor.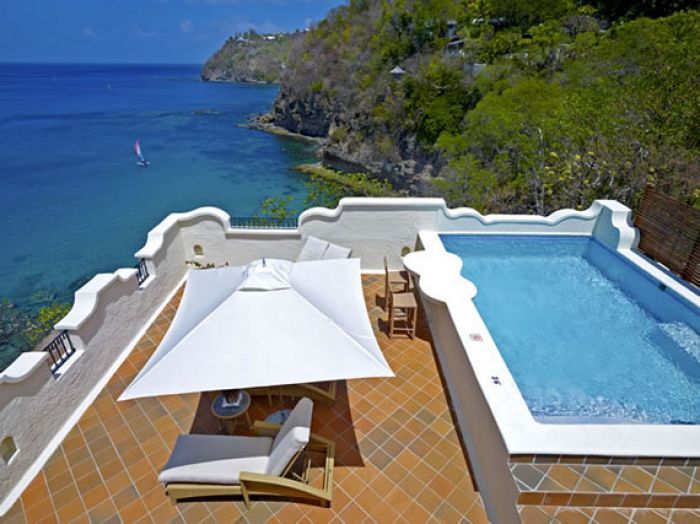 At Cap Maison, whilst you may have the luxury of your own private pool, there is also a series of infinity pools and a jacuzzi by the cliff's edge, where food and drinks flow.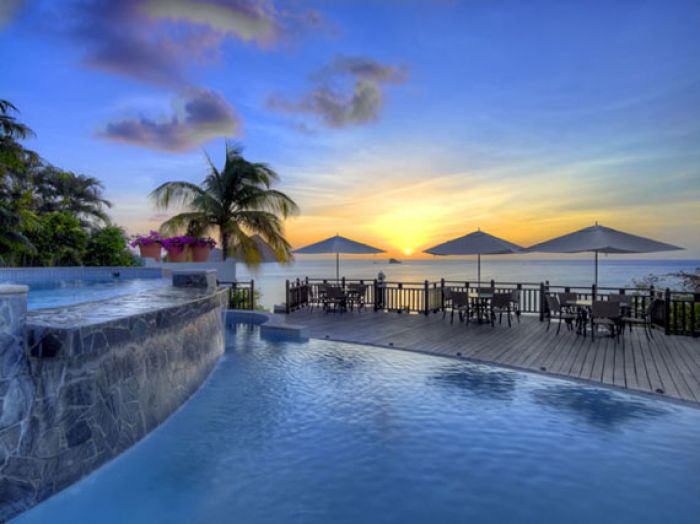 Another quieter pool is within the Spanish style courtyard, accessed through a brick barrel-vaulted walkway.