By JustLuxe Team Mar. 7th, 2011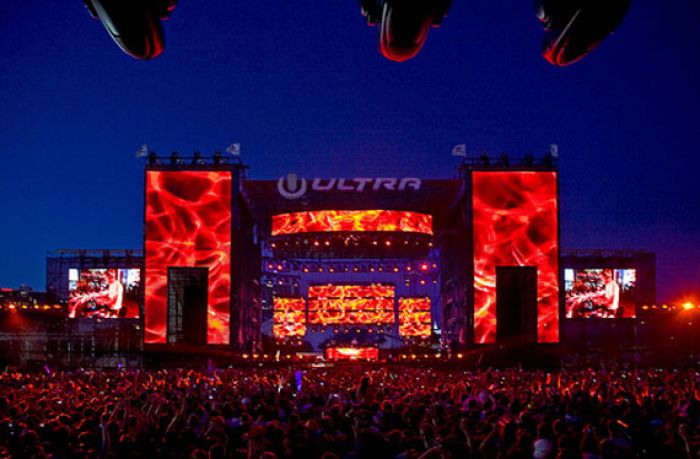 If you haven't gotten your ticket to one of the hottest music festivals in the country yet, you are running out of time to solidify a place in the crowd! Ultra Music Festival has added heavy-hitters Duran Duran, Moby, Kaskade, will.i.am and more to the bill.
Taking place in Miami, well-known hotspot for beach goers and partiers alike, Ultra Music Festival is kicking off 2011 with a party so huge you'll think it's New Year's Eve again.

This year, the party spans 72 hours of non-stop electronic, trance and dance music, elevating the event to surpass its already prestigious post of "Best Music Event" in the world, as elected by the International Dance Music Awards from 2005-2010. And with the roster of performers looking the way it does already, there is no question the event will win the title for the sixth straight year.

The festival is famous not only for being a platform for EDM (electronic dance music) and the genre's hottest names, but for incorporating performers who speak to the genre and have a new beginning in the EDM community; these performers include The Cure, The Killers, The Black Eyed Peas, Santogold and more.

Last year the festival saw more than 100,000 attendees coming from 68 countries. All 50 U.S. states were represented, but UMF hasn't stopped yet. UMF continues expanding internationally with UMF Ibiza and UMF Brasil in Sao Paolo, which sold out last year.

UMF receives the continued support of the biggest artists in the world and draws audiences comprised of fans from all over the globe. The festival is the first major U.S. festival of the year; and if it continues along the same path, will quickly become the biggest and most sought-after music event in the world.

For more information on the event, the performers and how to get tickets, visit www.ultramusicfestival.com.


JustLuxe Team
The JustLuxe Team strives to bring our members and readers the very best in luxury news and conversations. We love to hear your opinions and suggestions, but most of all, we love to interact with you. ...(Read More)