By Diane Sukiennik & Michael Reiss May. 22nd, 2012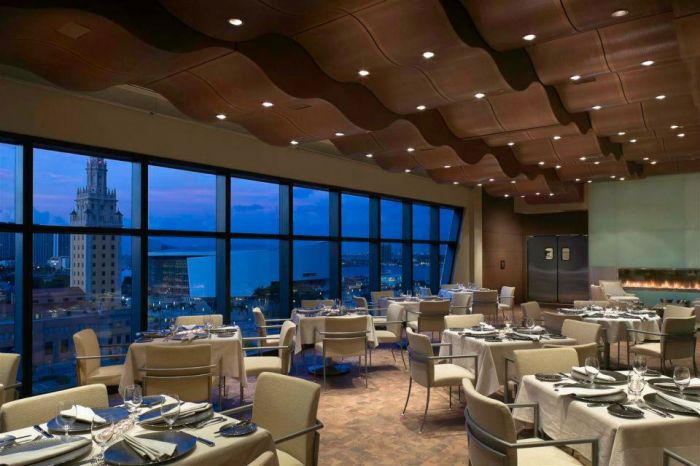 Photo Courtesy of Tuyo
Legendary
star chef
turned restaurateur, Norman Van Aken has come up in the culinary world—precisely eight stories high, above the Miami skyline with a commanding view of the Freedom Tower, The Arsht Performing Arts Center and Biscayne Bay. In this case, location, location, location isn't everything—it's part of the bling and excitement of Van Aken's vision come to life.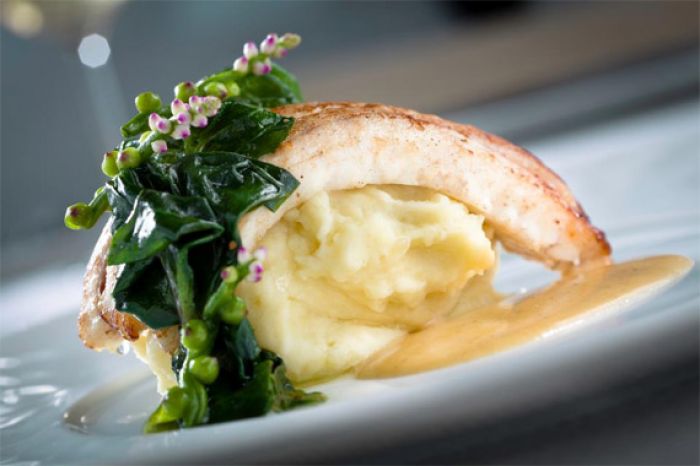 As Executive Director of The Miami Culinary Institute, part of Miami Dade College, Van Aken is able to tap his creative juices and showcase the talent, vibrancy and rich ethnic background of the Miami culinary scene. His aim is nothing less than world-class status in the highly competitive food culture that is expanding exponentially like yeast in wine.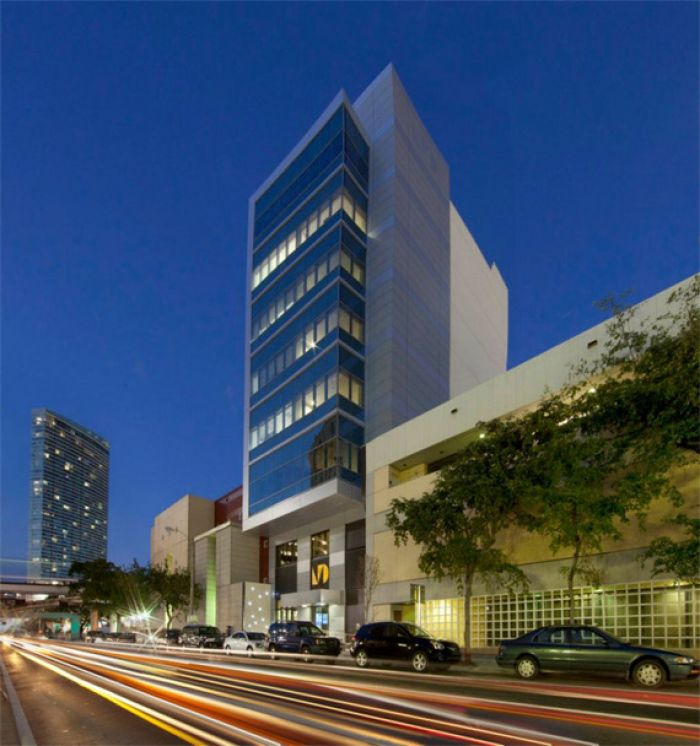 Housed in a gleaming, new green structure in downtown Miami, The restaurant, Tuyo (Spanish for "yours") is a first class fine dining venue that harkens back to the sophisticated glamour of Manhattan. As you are whisked up an elevator accompanied by a host who announces your name as you are greeted by the reception staff, you will come to understand that Tuyo is the crowning jewel of this eight-story facility that contains state of the art culinary, pastry and wine labs available to both enrolled students and the casual gourmet.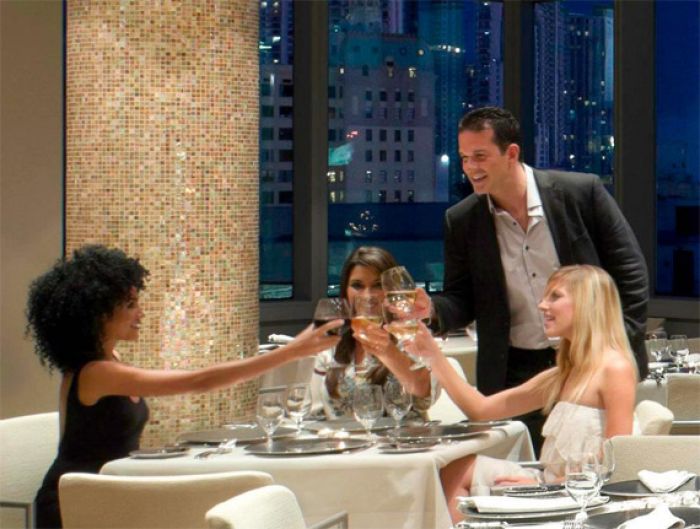 The 80-seat dining area is wrapped in floor-to-ceiling glass that provides breathtaking views of Miami's iconic landmarks. No training ground, this establishment is professionally staffed by Norman's best from previous restaurants including Chef de Cuisine, Jeffrey Brana.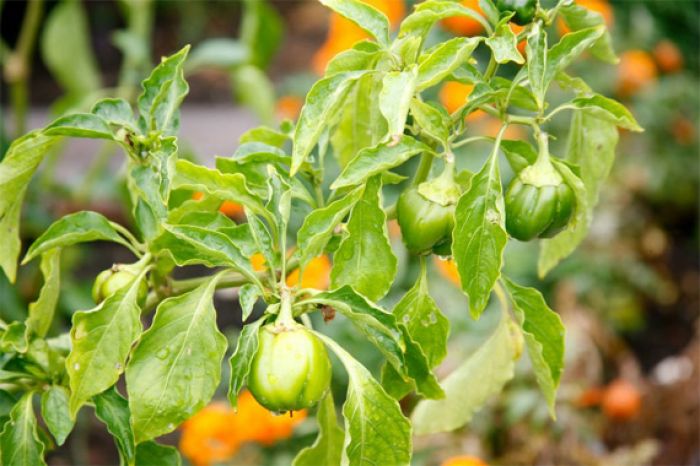 The menu is full of his signature dishes, weekly specials, and a well priced tasting menu with optional wine pairings considering the ingredients and wine selections offered. Many of the ingredients are sourced from Tuyo's own organic garden and local suppliers to embrace the farm to table and sustainability initiatives.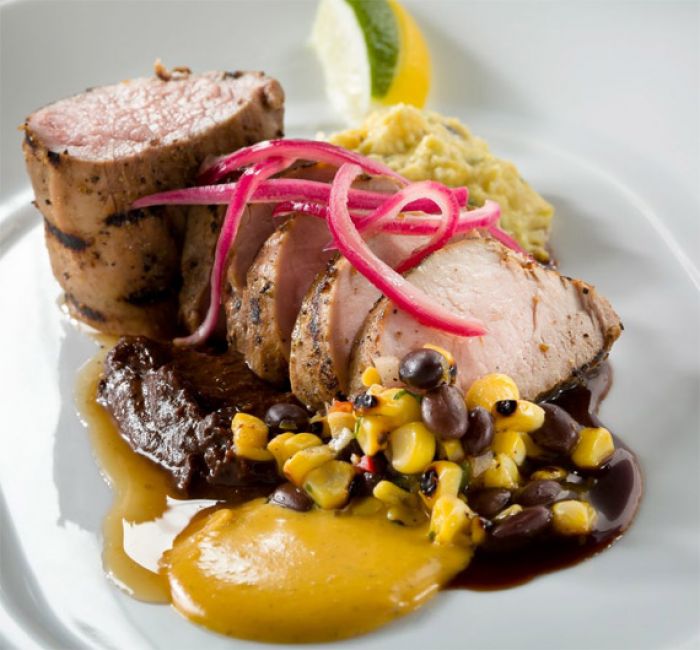 The wine list, created by Sommelier Sarah Brownell is impressively broad and deep with unique boutique selections at only a one-time mark-up, unusual, for fine dining establishments. Also unique, is that a portion of every dollar spent at Tuyo supports the academic programming, as well as scholarships for deserving students.
Among the adoring audience are loads of loyal followers who are thrilled that Norman is back and better than ever. His presence in the dining room to meet and greet and share his enthusiasm and vision for the Miami Culinary Institute is the frosting on the cake! Visit
TuyoMiami.com
to learn more.
Diane Sukiennik & Michael Reiss
Diane Sukiennik is an internationally recognized writer, coach, keynote speaker, consultant, educator and licensed therapist. She is the author of The Career Fitness Program: Exercising Your Options, 11th edition, Prentice Hall, the most widely used text in colleges and universities in the subject area. A self-proclaimed 'leisurologist,' she speaks French and Spanish, is an avid world traveler and...(Read More)