By Sara Cardoza Aug. 30th, 2012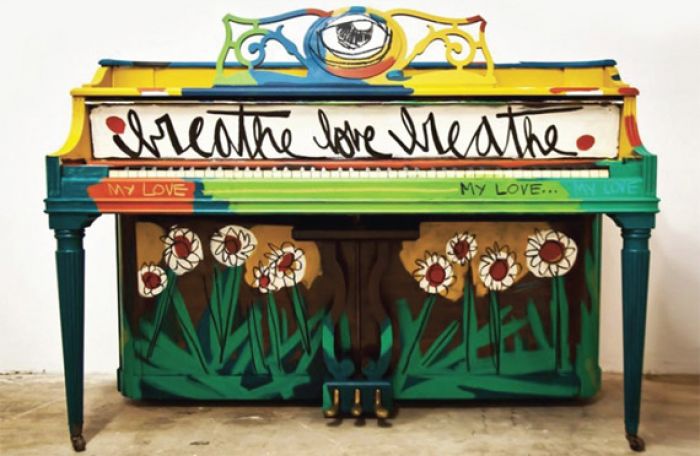 Photo Courtesy of Pop-Up Piano Miami
Some of the country's most talented musicians will be performing in pop-up concerts during the Pop-up Piano Miami event, which is returning during Art Basel week in Miami Beach. Luxury piano maker Steinway & Sons Miami is presenting the event with the help of new sponsors, allowing for the 2012 edition to be more comprehensive than ever. Local music and art programs as well as global aid efforts will benefit from the program with components such as the opening fundraiser event which will support Friends of the New World Symphony. The proceeds will also be donated to Kimbangus Symphony Orchestra in Kinshasa, Congo Central Africa's only symphony orchestra.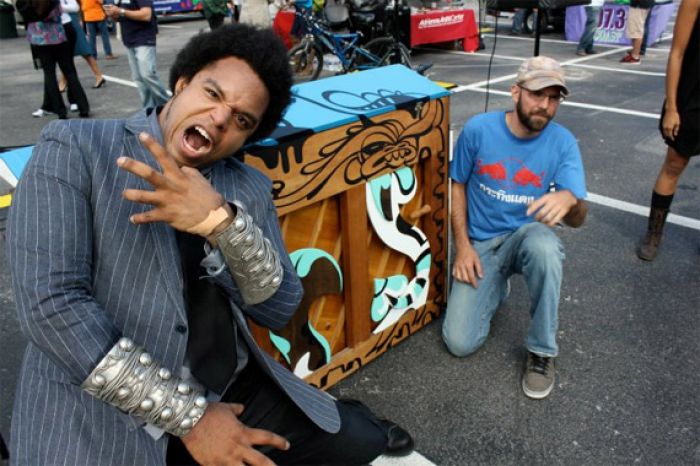 Steinway & Sons Miami is planning to donate five to seven Steinway pianos, which are considered to be the finest pianos in the world. Selected artists will style the pianos before they are placed throughout the Wynwood, Midtown, and Design District areas of the city during the event. Nationally recognized musicians will play on the Steinways during "Pop-Up" performances which will be announced through social media platforms. The pianos donated by Steinway & Sons Miami will be donated to local charities after the Art Basel. The event was modeled after the pop-up piano Sing for Hope concept in New York City.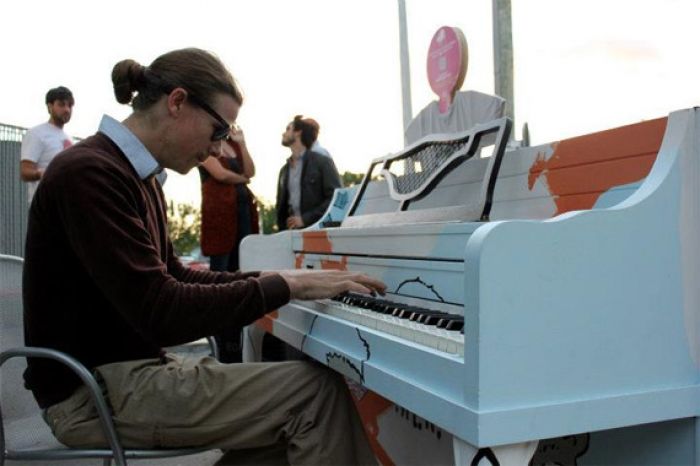 Like Sing for Hope, professional artists plug into volunteer and community outreach programs, helping to breathe new life into projects that help to enrich the arts within schools, neighborhoods, and communities overall. Pop-Up Piano Miami took inspiration from Sing for Hope and mobilized groups such as The Black Key Group as well as Whitney Lykins and Isabella Acker to bring the event back to Miami for 2012.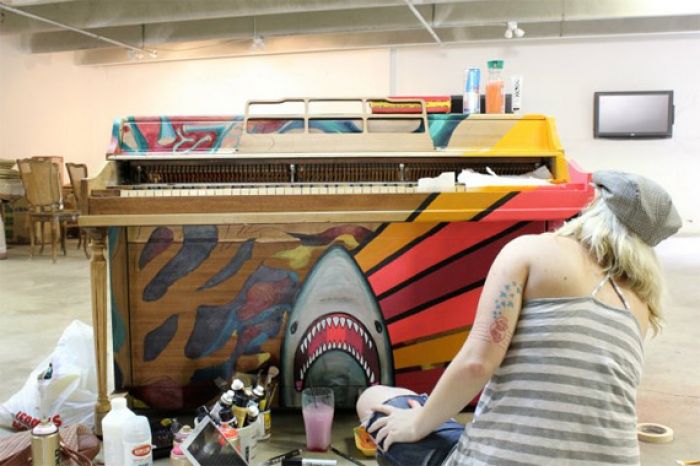 For more information, or for artist's wanting to decorate the Steinway pianos can submit their work at
PopUpPianoMia.com
.
Sara Cardoza
Sara graduated from the University of Mary Washington in Fredericksburg, Virginia with a degree in creative writing. As a military child she spent her childhood living and travelling overseas which shaped her passion for travel, language, food, and intercultural exchange. She has recently joined the JustLuxe editorial team....(Read More)