By Sara Cardoza Sep. 5th, 2012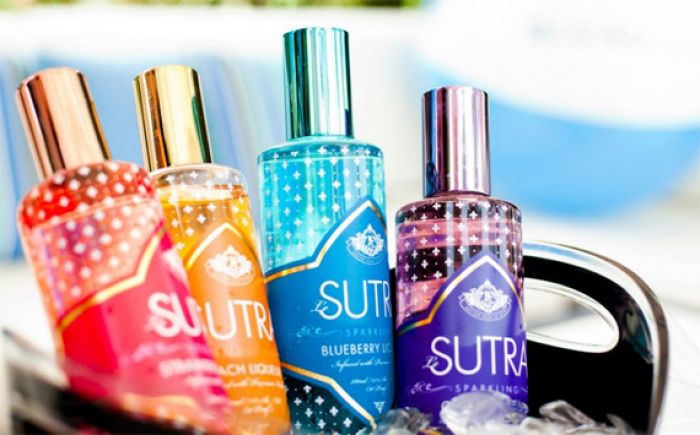 Photo Courtesy of LeSUTRA
"Everything that I create is groundbreaking and LeSUTRA is no different," said Grammy award-winning music producer Timbaland of his newly launched sparkling liqueur. LeSUTRA made its debut at luxury resort
Fontainebleau Miami Beach
during Labor Day weekend. The initial introduction of LeSUTRA is bringing four flavors to the table, blueberry, peach, strawberry and grape. The beverage is infused with premium vodka, utilizing a base of chardonnay and fruit essences. "By definition," the site says, "Sutra is a thread or line that holds things together."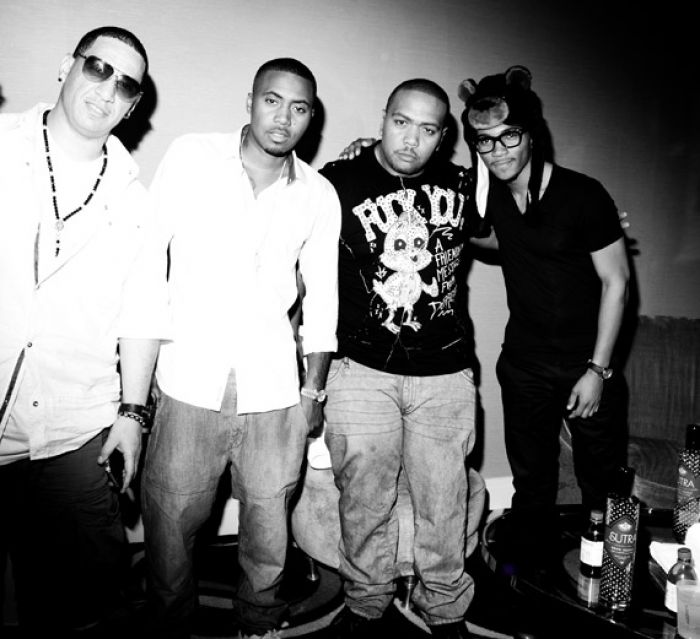 Timbaland launched the beverage with the help of Fontainebleau's red carpet event, complete with performances by Nas, Missy Elliot, and Timbaland himself. The weekend was punctuated with luxurious poolside parties where guests could enjoy signature LeSUTRA cocktails and mingle with celebrities. The weekend also featured a surprise performance from Timbaland's son, Demetrius, who helped start the party with his DJ skills, while DJ Freestyle, Kid Capri, and newly signed rapper Shawn Christopher helped to keep the energy going.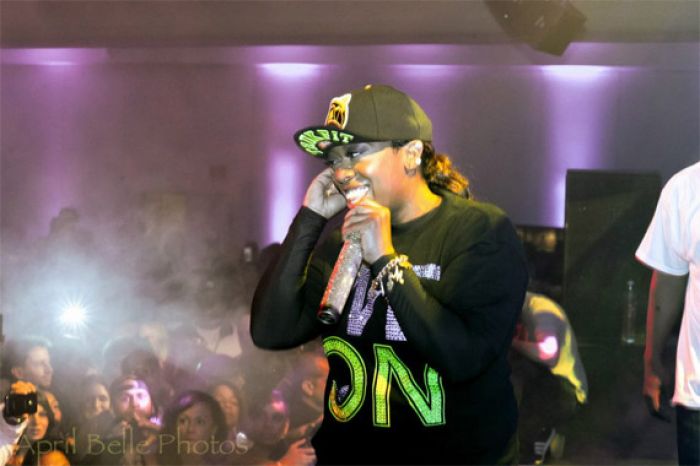 "With its innovative ingredients and design, I'm confident that we'll gain a loyal and eclectic consumer base. My infectious style has helped produce career-defining hits for artists worldwide, and now I'm guaranteeing another hit with LeSUTRA," Timbaland said. However, unlike many celebrity-sponsored products, Timbaland has a personal equity stake in the brand, helping to solidify the new product's quality. Tom Bruno, one of the original founders of Grey Goose Vodka is also backing the new beverage.
Of the new liqueur, Bruno stated, "With all my years in the wine and spirits industry, I have come across many fledging brands. It is really rare to find a brand with so much potential and unique craftsmanship. From the recipe formula and luxury packaging to the marketing presence and overall impact of a partner like Timbaland, we have a champion in LeSUTRA."
To learn more visit
DrinkLeSUTRA.com
and
Fontainebleau.com
.
Sara Cardoza
Sara graduated from the University of Mary Washington in Fredericksburg, Virginia with a degree in creative writing. As a military child she spent her childhood living and travelling overseas which shaped her passion for travel, language, food, and intercultural exchange. She has recently joined the JustLuxe editorial team....(Read More)