By Sara Cardoza Dec. 21st, 2012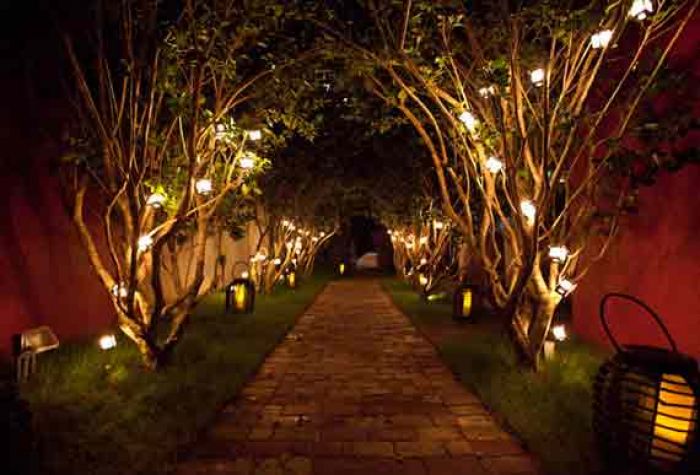 Photo Courtesy of Tosca
A big nightlife and beaches are just two of Miami's most loved attributes. You cannot forget about the food. From Latin-fusion to Pan-Asian cuisine, Miami has no shortage of delicious places to eat. Next time you're in Miami and want to check out a few unique dining venues, take a hint from the list below to discover where to find a fantastic dining experience, where the food is only complemented by its atmosphere.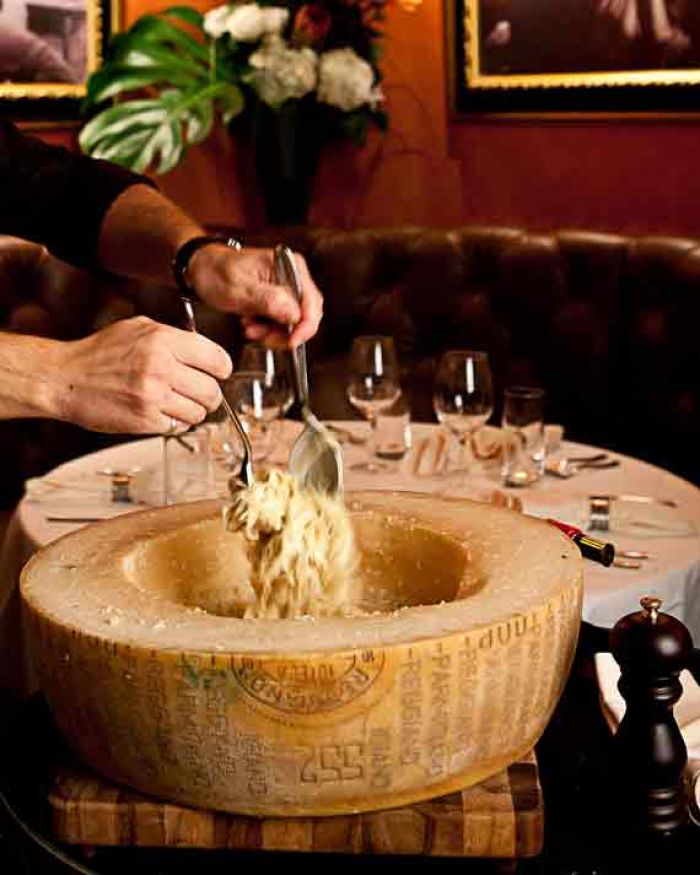 Tosca Miami
Experience the Italian Riviera without leaving the East Coast! Tosca Miami features an unbeatable Mediterranean vibe that sets the stage for romance. Replicating a 1950's feel, Tosca Miami's décor features an antique telescope for star-gazing, a two person movie theatre, and a Juliet Wall—like the famous one in Verona. What's more, guests can write their letters to Juliet, asking their questions about love and happiness, after which the restaurant will send to Verona for the society of Juliet secretaries to answer. Hopeful writers will receive a response from "Juliet" a few weeks after dining. The restaurant offers a notable wine list and an extensive menu, which showcases an impressive array of authentic Italian dishes.
Choose from a range of seafood dishes, such as Dover Sole Meniere and Mediterranean Branzino, or for the meat-eaters, Bone-in Tenderloin, Lamb Couscous, or a Roasted Four Story Hill Farm Chicken for Two. The restaurant is known for serving dishes with rare ingredients such as Blue Lobsters (so rare that only one out of every 2 million lobsters display this hue), 100 year old balsamic vinegar ($220 per ¼ oz) and fresh white alba truffle. To celebrate the New Years, Tosca is offering The Great Gatsby New Year's Extravaganza. The $245 prix fixe menu will supply starters such as Butternut Squash Veloute and Sevruga Caviar & Toro Crudo; a main course offering of Maine Lobster, Kobe Ribeye, and Foie Gras Ravioli; and finally chocolate mousse with vintage Valrhona Gran Couva chocolate and crunchy pearls. Guests are invited to wear glamorous 1920's attire and toast to the New Year at midnight with a glass of champagne.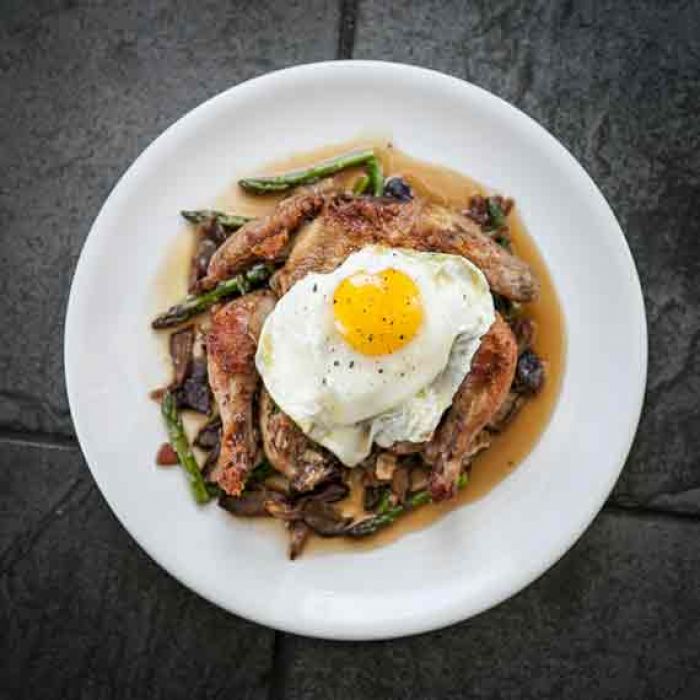 MC Kitchen
From the talented, award-winning chef Dena Marino, the MC Kitchen opened this past November in Miami's Design District. Known for her appearances on Iron Chef America, Dena has worked under Michael Chiarello, honing her rustic Italian approach to cooking. The MC Kitchen offers seasonal dishes that feature locally sourced ingredients. At MC Kitchen, guests can enjoy a modern approach to Italian cuisine, savoring house-made cheeses and pasta as well as house-cured meats and sausages. In addition to dinner, MC Kitchen is also open for lunch offering dishes such as Halibut Crudo, Rosemary Pizzetta, and Aspen's Famous Truffle Fries. For dinner, diners can enjoy Stone Oven Roasted Octopus, Oven Roasted Head On Langostines, Roasted Pear and Cheese Fiocchi, and Heritage Breed Poulet Rouge. The MC Kitchen features an open-style exhibit kitchen, 145 seats, and floor-to-ceiling windows for an airy, spacious feel. The restaurant also has a communal bar, led by Marcus Wade who is the innovator behind the experimentation of infused-beer cocktails and other specialty drinks.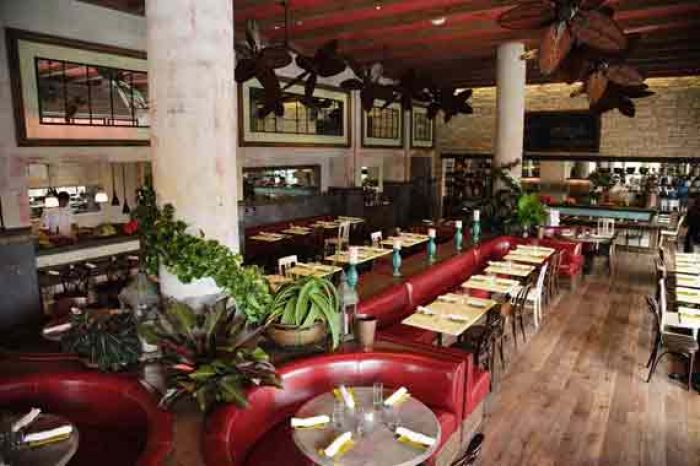 SUGARCANE raw bar and grill
A James Beard nominee, Sugarcane raw bar and grill is run by
Food & Wine's Best New Chef
nominee Timon Balloo. With a Trinidadian and Chinese background, Balloo's cuisine reflects a global appeal and a range of flavors. The tapas-style restaurant serves plates such as bacon-wrapped dates, goat cheese croquettes, duck and waffles, and whole roasted chicken. But for those with a slightly more adventurous palate, there are also chicken livers, pig ears, as well as truffle and parmesan crispy chicken feet on the menu as well. Sugarcane raw bar and grill is considered to be one of the most popular dining venues in the city, attracting celebrities such as Shakira, Enrique Iglesias, Eva Longoria and Miami Heat's The Big Three.
In honor of the Christmas season, the restaurant is also offering a holiday menu which includes Christmas Punch with barrel aged Flor de Cana 7 year run and star anise cinnamon; parsnip puree with apple and black truffle; pan seared foie gras with cinnamon apple brioche and bacon caramel; and charred quail with swiss chard and cranberry gastrique.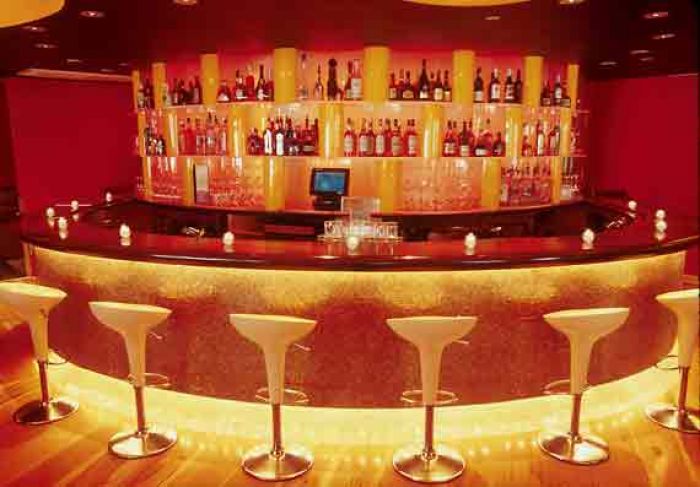 Sushisamba dromo
What do you get when you combine Peruvian and Brazilian cuisine with the precision of Japanese techinique? Why you get Sushisame dromo. With dishes such as Wagyu Shortrib Nikuman, Rock Shrimp Tempura, and Lobster Salad it's no wonder Sushisamba is a favorite of South Beach residents and celebrities alike. In addition to lunch and dinner sushisamba dromo also serves brunch and offers an inventive dessert menu as well. Sample the Bolo Bebado is a Brazilian drunken cake, served with cashew croquant, tamarind-glazed mango and crema fresco; or try the Café com Leite Parfait, milk chocolate-japanese whiskey mousse, coffee ice cream and milk foam. Guests will relish the cultural vibrance of the venue, which features an upbeat ambiance, filled with music and color
Sara Cardoza
Sara graduated from the University of Mary Washington in Fredericksburg, Virginia with a degree in creative writing. As a military child she spent her childhood living and travelling overseas which shaped her passion for travel, language, food, and intercultural exchange. She has recently joined the JustLuxe editorial team....(Read More)