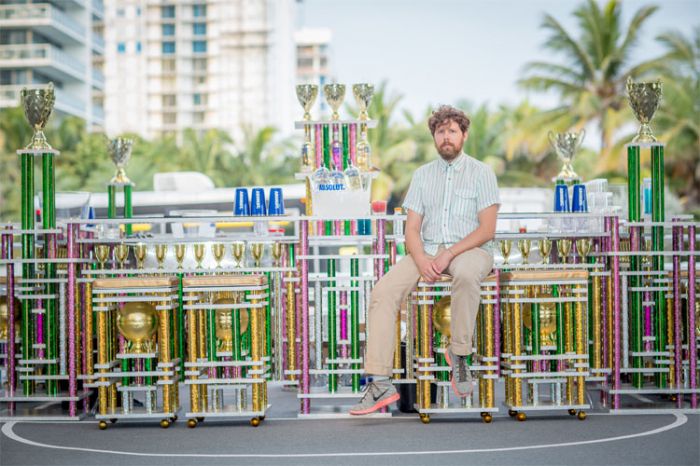 Photo Courtesy of Absolut
The Trophy Modern art bar, which donned a mega-trophy sculpture design standing proudly in the middle of the horseshoe-shaped bar, also served a variety of tasty Absolut cocktails to guests. These specialty cocktails were devised in collaboration with Absolut's resident mixologist Andres Basile Leon. Seating incorporated barstools with basketballs tucked below the comfy padded seats. Lowrise bleachers, ping pong tables and chess sets, perfect for some playtime throughout the night.
Last winter, 50,000 international visitors attended Art Basel in Miami and this year that number is anticipated to increase.