By Jared Paul Stern Mar. 22nd, 2014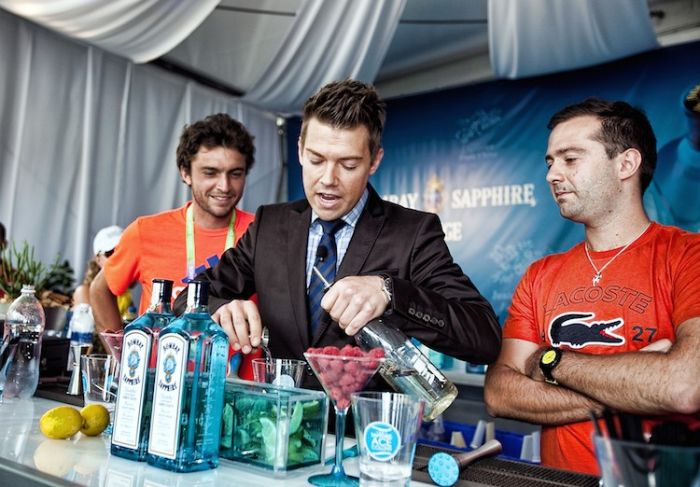 Photo Courtesy of Bombay Sapphire
How do the world's top tennis players cool off after some serious competition and wowing the crowds at the Sony Open Tennis in Miami? With a custom crafted Bombay Sapphire cocktail at the luxe gin brand's exclusive Bombay Sapphire Lounge at the Crandon Tennis Center. The lounge, which is accessible to all Sony Open attendees over 21, features the Sapphire Ace Collins, the official cocktail (see recipe below) served in souvenir glasses as mementos for the event. Also called the "Winter Wimbledon," the event takes place from March 17-30, and is expected to develop into a showdown between arch rivals Roger Federer and Rafael Nadal.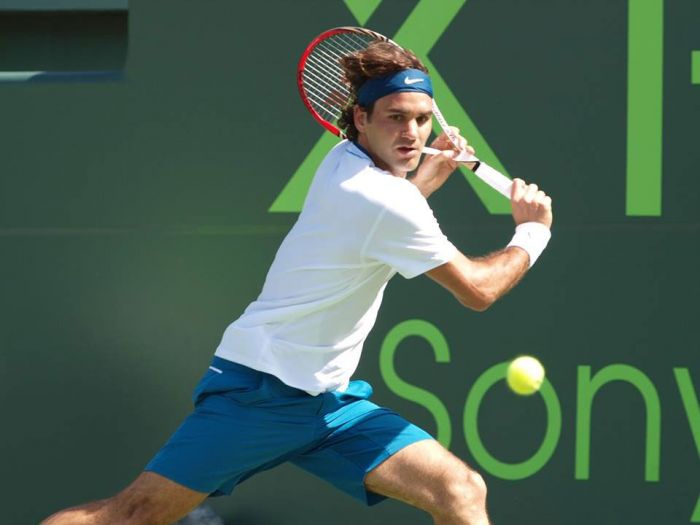 Photo Courtesy of Sony Open Tennis
Along with drinks, the brand is also producing a players mix-off, where the tennis pros will compete off-court and behind the bar to shake up the perfect Sapphire Ace Collins and see if they have the chops to be cocktail champs. The mix-off, taking place Monday, March 24 and open to tournament ticket holders, will be judged by Bombay Sapphire Brand Ambassador Gary Hayward, along with a special guest judge to decide the final winner of the 2014 Players Mixology Competition.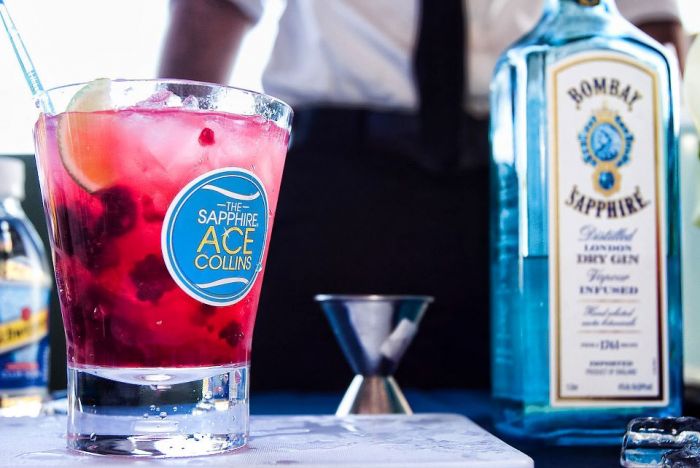 Photo Courtesy of Bombay Sapphire
Signature cocktails will be served throughout the session while Hayward demonstrates how to create each cocktail with the help of guests in the lounge. Bombay Sapphire also sponsored a series of happy hours at Miami hotspots leading up to the Open.
SAPPHIRE® Ace Collins:
1 1/2 parts Bombay Sapphire Gin
3/4 part Fresh Lemon Juice
1/2 part Simple Syrup
5 Raspberries
Club Soda
Muddle raspberries, Bombay Sapphire Gin, lemon juice and simple syrup in a Collins glass. Top with club soda and garnish with a lemon wedge and raspberries
Jared Paul Stern
Jared Paul Stern has written for the Wall Street Journal, New York Times, the New York Times' T magazine, GQ, WWD, Vogue, New York magazine, Details, Hamptons magazine, Playboy, BlackBook, the New York Post, Bergdorf Goodman magazine and Luxist among others. The founding editor of the Page Six magazine, he has also served as a judge for everything from the International Best Dressed List to the Fo...(Read More)