By JustLuxe Team Nov. 20th, 2015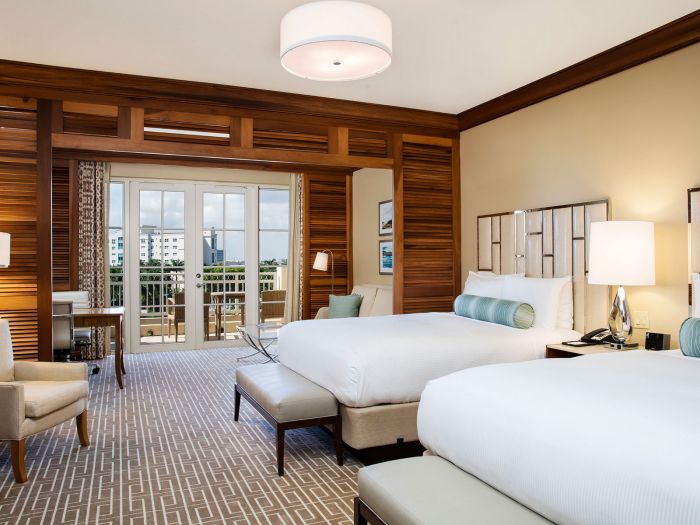 Photos Credit: Turnberry Isle Miami
Turnberry Isle Miami now has 241 newly-renovated guestrooms and suites to showcase in its Jasmine and Magnolia buildings. Under the direction and hands-on guidance of Turnberry Associates Co-Chairman & CEO Jackie Soffer, as well as award-winning hotel interior design firm Forrest Perkins, the rooms now boast lighter and brighter contemporary furnishings.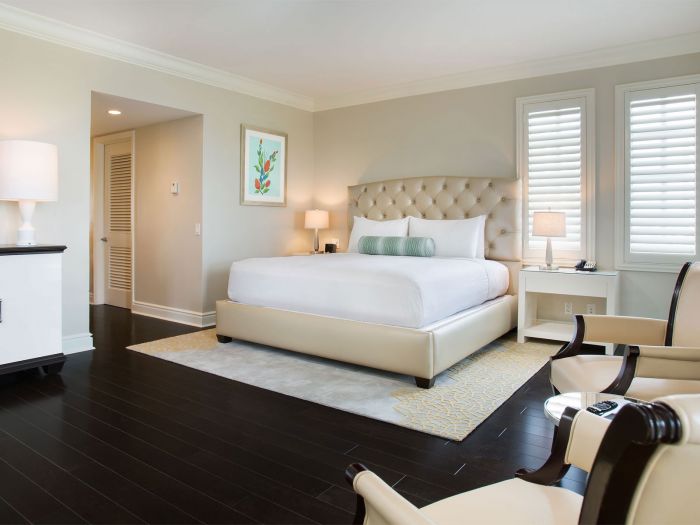 Paying homage to their surroundings, the new accommodations feature a neutral color palette and soothing colors inspired by Florida's tropical destination. Rooms include balconies, impressive views, updated carpeting and drapery, and range from 500-2,400 square feet. Utilizing chrome metal accents and new artwork, the guestrooms boast a laid back feel with a modern beach vibe. All rooms come with iHome Clock Radios with Bluetooth technology, personal Keurig coffee machines, 47" flat screen TVs and Molton Brown bath amenities.
But the crème de la crème of the resort's offerings are its fully renovated Grand Presidential Suites, two 2,400-square-foot residences that are housed in the Jasmine Tower. The updated rooms feature modern artwork, rich wood tones, contemporary color palettes, six-person dining rooms, spacious living areas, private studies and a fully-equipped kitchen. A nice touch in the master bedrooms are the his-and-hers walk-in closets, which make living out of a suitcase much more bearable. Bathrooms boast jet tubs, double vanities, oversized glass showers and original wood paneling.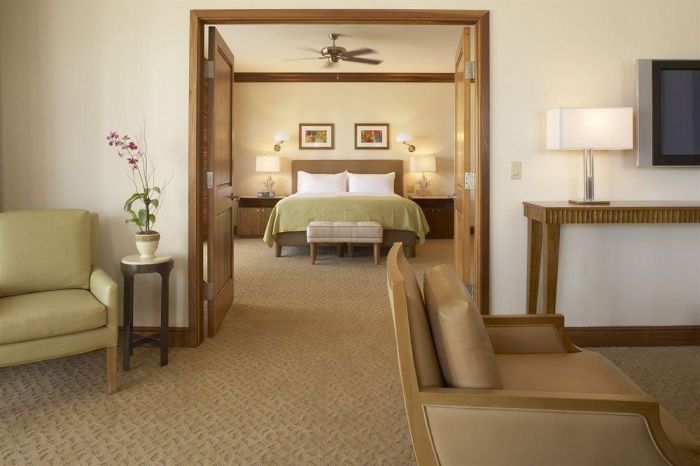 "Turnberry Isle Miami is a cherished Aventura institution that consistently provides exceptional service and experiences to locals and resort guests alike," said Jeffrey Klein, Managing Director of Turnberry Isle Miami in a statement. "We are pleased to introduce these enhancements to our rooms as we continue to elevate the Turnberry experience for our loyal guests. The inviting new look will complement the unparalleled quality and grandeur of Turnberry Isle Miami and continue to set us apart."
JustLuxe Team
The JustLuxe Team strives to bring our members and readers the very best in luxury news and conversations. We love to hear your opinions and suggestions, but most of all, we love to interact with you. ...(Read More)