By JustLuxe Team Jun. 11th, 2012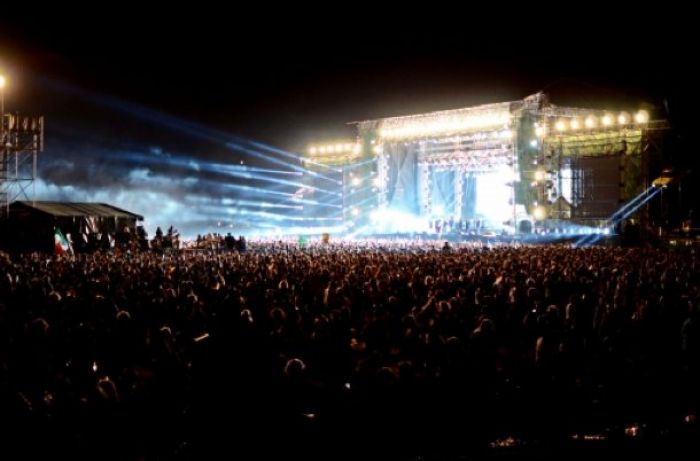 Photo Courtesy of Heineken Jammin' Festival
Having started back in 1998, The Heineken Jammin' Festival in Milan has become one of Europe's most popular summer
music festivals
. With past headliners like Red Hot Chili Peppers, Depeche Mode, and Iron Maiden, the Jammin' Festival can always be counted on to supply one of the hottest rock music lineups and 2012 is no different.
Spanning July 5 to July 7, the festival is held at Fiera di Rho and is sure to be an amazing experience for the nearly 140,000 music fans that attend, either those with day passes or those who camp onsite. The three day event is kicked off on July 5 with Red Hot Chili Peppers as headliner, accompanied by Noel Gallagher's High Flying Birds, Pitbull, and Enter Shikari. The second day, headlined by The Prodigy, features Chase and Status, Evanescence, Lostprophets, Seether, and Gorillaz Sound System. Finally, on the last day fans will get to see headliner The Cure, along with New Order, Crystal Castles, The Parlotones, and Il Cile.
Tickets for the Heineken Jammin' Festival range from around $80 to $94.
For more information visit
FestivalsEurope.wordpress.com
JustLuxe Team
The JustLuxe Team strives to bring our members and readers the very best in luxury news and conversations. We love to hear your opinions and suggestions, but most of all, we love to interact with you. ...(Read More)