By Carly Zinderman Dec. 12th, 2011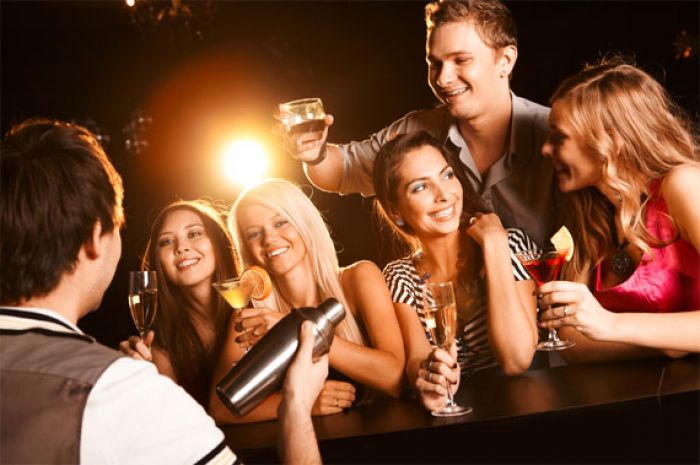 It's a difficult task buying a gift for the New Yorker who has everything. It has to be smart, sophisticated and completely unheard of before. So what to do? Purchase them lifelong "seatholdership" at a bar that has yet to open, but is sure to become an instant favorite with stylish, savvy New Yorkers.
The Elevens, set to open in Spring 2012, is a Prohibition-era-style establishment now offering Seatholdership for just $500. A seat at The Elevens, an
elegant bar
conjuring up a time of fast friends and secret drinking, is sure to please that hard-to-buy-for person on your list.
The Elevens employs an A-list beverage, culinary and design team, including King Cocktail himself, Dale DeGroff, and star Chef Daniel Patterson. Founders Scott Kester and David Lefkowitz come from diverse backgrounds, but promise that their new hospitality endeavor will be the best of their artistry, which includes design and craftsmanship in everything from the speakeasy-style bar to the specially crafted cocktails and food menu.
The bar is designed to have a communal, welcoming atmosphere, with great classic drinks like a Bloody Mary and a Sidecar and an elevated selection of bar fare. The spin on typical bar food ranges from seasoned nuts, a spin on chips and dip, cured meat offerings through salads, and delicious desserts inspired by Twinkies and ice cream sandwiches.
Seatholdership not only gets you a spot at the bar for life, but also perks like 25 percent discounts on everything you purchase and preferred-access to reservations, events and exclusive tastings. The seatholderships are limited, with a total of 2,000 "seats" for purchase that are only available for a limited time. Although seatholderships are restricted to just one person, they are sure to make an unexpected and very welcome gift.
Named for a time when, "Gentlemen adjourned from business at 11 a.m. for the old-fashioned equivalent of the coffee break, the 'elevens,' an occasion for partaking of spirituous liquor," The Elevens is sure to start traditions and secrets of its own. Visit
The11s.com
to learn more.
Carly Zinderman
Carly Zinderman is a Senior Staff Writer for JustLuxe, based just outside of Los Angeles, CA. Since graduating from Occidental College with a degree in English and Comparative Literary Studies, she has written on a variety of topics for books, magazines and online publications, but loves fashion and style best. In her spare time, when she?s not writing, Carly enjoys watching old movies, reading an...(Read More)