By Jared Paul Stern Dec. 9th, 2011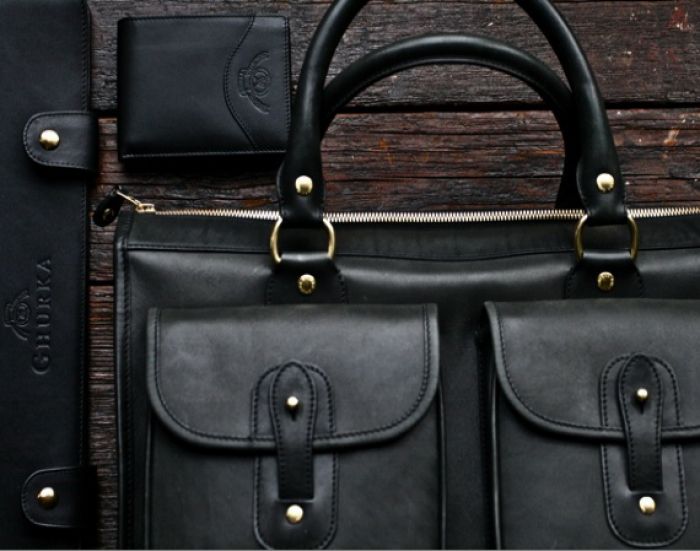 Photo Courtesy of Ghurka
Designer Marley Hodgson founded the Ghurka leather goods brand in Connecticut in 1975, taking inspiration from some colonial British items he acquired at auction.
The name derived from the Brigade of Ghurkas, the famed British army regiment made up of fierce Nepalese soldiers. Some of the gear Hodgson acquired, including a pair of leather boots, was originally owned by a Ghurka officer stationed in India at the turn of the 20th century. The impressive quality and craftsmanship of the leather inspired the new brand, for which Hodgson tracked down original tanning formulas and other forgotten methods of making the accoutrements that had served the soldiers so well.

While Ghurka has languished in recent years, the brand has now been relaunched following an acquisition by Brightwork Brand Holdings this year with a stylish new flagship store in New York City's famed Sherry Netherland hotel.

Carrying on the heritage and tradition of Hodgson's original vision, and designed to appeal to the "quiet confidence and adventurous spirit" of his original customers, the new store will house a collection of Ghurka's iconic leather and canvas-and-leather bags, as well as several new classics developed under the direction of newly appointed Creative Director Steven La Guardia. The store will also feature heirloom and vintage products from Ghurka's original collections. Visit Ghurka.com to learn more.
Jared Paul Stern
Jared Paul Stern is the Executive Editor of Luxury Life magazine and has written for the Wall Street Journal, New York Times, the New York Times' T magazine, GQ, WWD, Vogue, New York magazine, Details, Hamptons magazine, Playboy, BlackBook, the New York Post, Bergdorf Goodman magazine and Luxist among others. The founding editor of the Page Six magazine, he has also served as a judge for everythin...(Read More)