By Carolyn Hsu Jul. 9th, 2012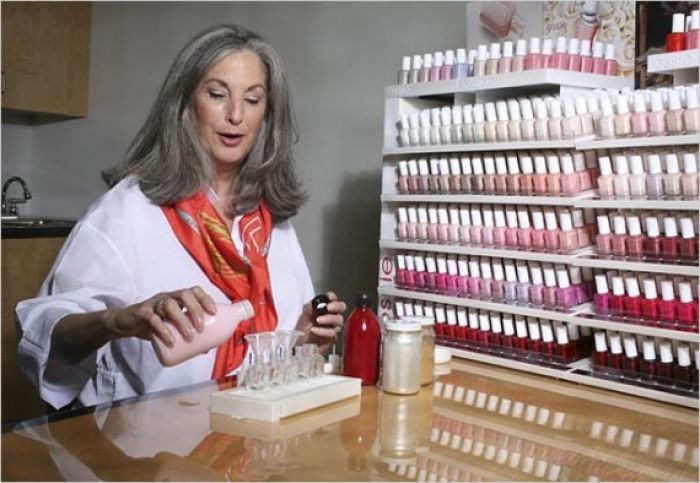 Photo Courtesy of Essie
On June 26, beloved nail beauty brand Essie opened its first Flagship Salon inside the newly renovated Samuel Shriqui Salon on Manhattan's posh Upper East Side. Located at 65th and Madison, this is the first stand-alone salon from the brand. The location was hand-picked by the brand's founder, Essie Weingarten. She was already a frequent client of the Samuel Shriqui Salon, where she has gotten her nails done by lead manicurist Josephine Allen for over 25 years.
The space, designed by architect Peter Millard, pays homage to the iconic Essie design aesthetic. The centerpiece of the salon is a recessed white wall which displays every single Essie nail polish shade- over 250 in all. Clients sit on comfortable couches that have been color matched to different classic Essie shades, including Bahama Mama, Coral Reef, Rasinnuts, Big Spender and Status Symbol. Aside from the bright red, pink, and coral couches, the remainder of the space is outfitted entirely in white to symbolize Essie's hallmark—a blank canvas.
In addition to sitting in the minimalist chic space, clients can also request to have their nail service outside in the large and tranquil garden area. The luxurious experience is a step above your usual nail service- manicures start at $32 and pedicures at $65- but then again, you could find yourself seated next to Essie herself during one of her reportedly weekly manicures. The salon will also offer a signature Essie Weingarten inspired manicure upon request—one coat of Blushing Bride followed by one coat of Mademoiselle.
To book an appointment, call 212.472.1042 and visit
SamuelShriqui.com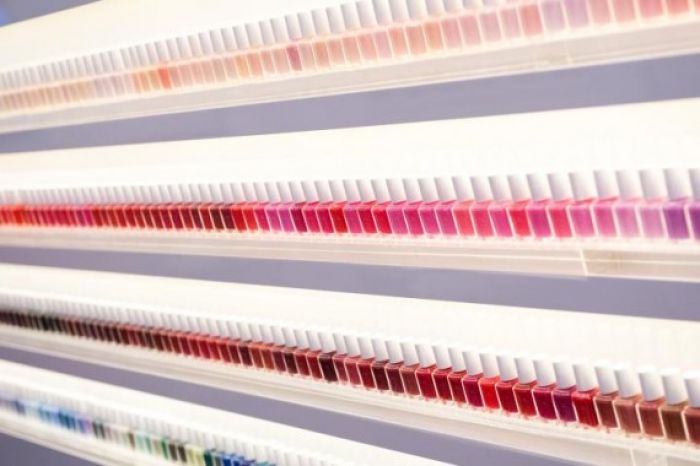 Essie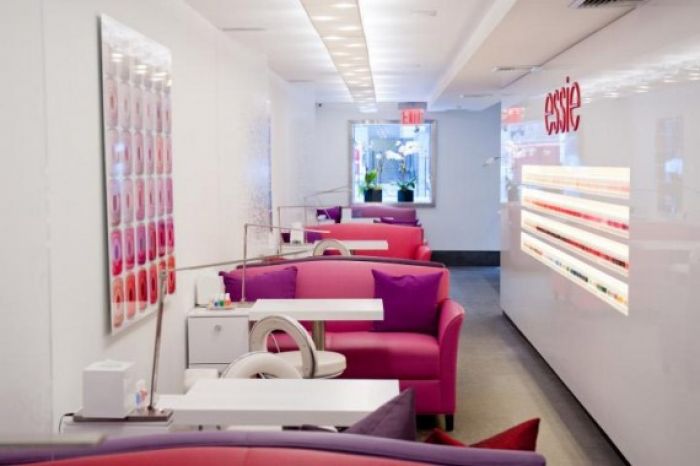 Carolyn Hsu
Carolyn Hsu is the New York Correspondent for JustLuxe and has been beauty, fashion, and travel editor at The Daily Obsession and a freelance writer since 2006. Her writing has been featured in Health.com, Refinery29.com, Q by Equinox, and Vivid Magazine among others. She also maintains a personal fashion blog at The Hsu Closet. A child of the digital age, Carolyn also works on social marketi...(Read More)