By Carolyn Hsu Oct. 11th, 2012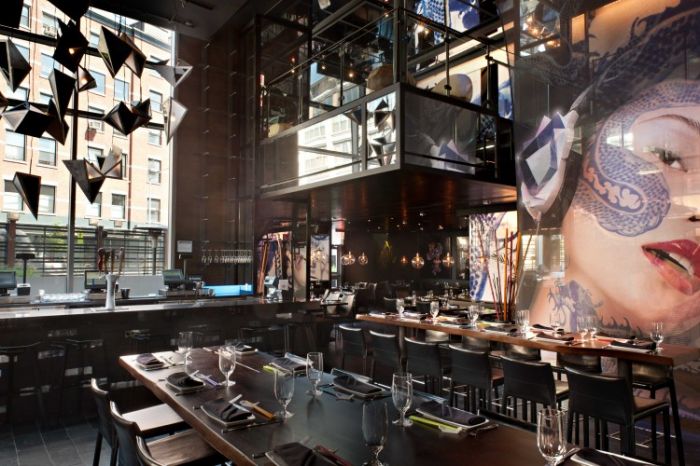 Photo Courtesy of TOY Restaurant
Don't let the name, TOY, fool you. The new restaurant venture from Dual Groupe and China Grill to open in the Gansevoort Meatpacking NYC hotel is much more geared towards adults than kids. Don't let the geographical locale fool you either; despite the neighborhood's reputation for show over substance, TOY delivers a good dose of both, balancing delicious eats with a party like ambiance.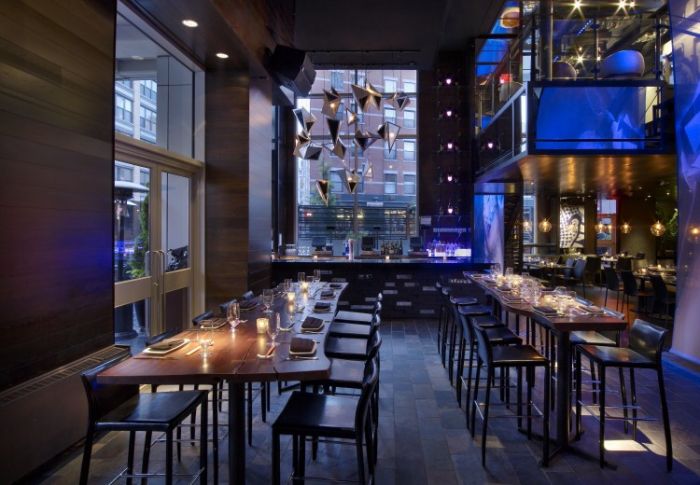 When I visited a few weeks ago, it was a Tuesday around 7:30 pm. I had just left the office and showed up at the restaurant in my finest work wear. Having frequented the clubs in Meatpacking often during a brief stint as a "party girl," I felt a tad under dressed for the vibrant scene – but the hostess made me feel comfortable instantly with her warm greeting. The expansive 7,000 sq ft bi-level dining space feels more like a nightclub and features in indoor/outdoor dining space with al fresco terrace. The décor is best described as modern concept with a heavy dose of Asian influence.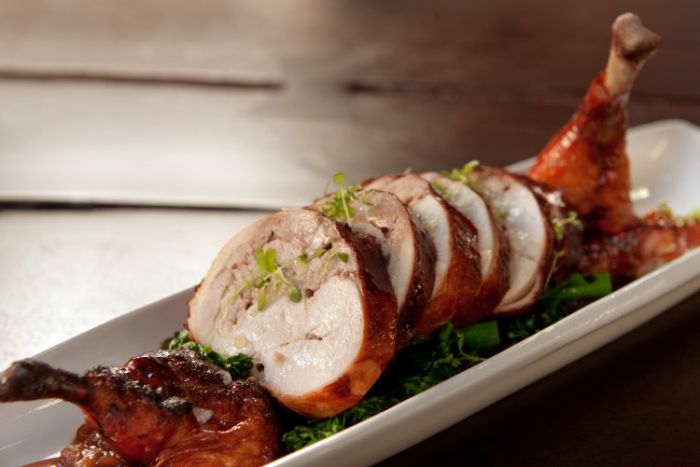 A 1, 500 pound fractured mirror ceiling serves as a focal centerpiece. My waiter told me that despite the sexy and somewhat flashy décor, the restaurant doesn't take itself so seriously. The venue exclusively plays 80's pop to keep the ambiance fun and familiar, while the menu at Toy is Pan-Asian classics meets modern culinary experimentation. Having dined at many Chinese restaurants, it was easy to recognize the "regulars" on the menu, including shrimp toast, beef dumplings, and bok choy. But at TOY, the familiar dishes are seasoned and prepared in playful and innovative ways.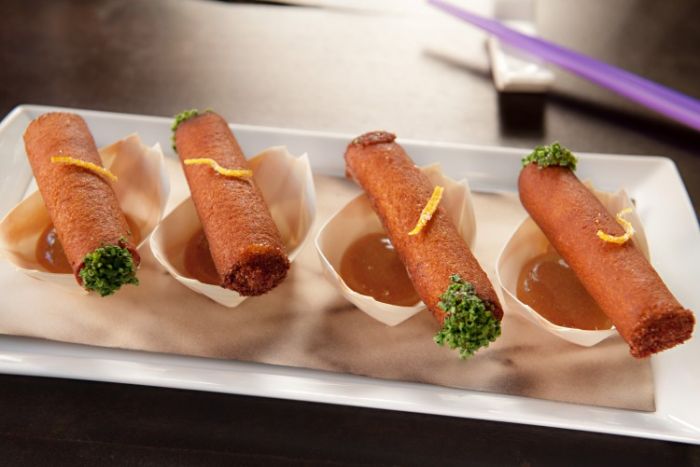 The shrimp toast is recreated in the form of a cigar, the dumplings come dunked in an unexpected soy ginger sauce, and the bok choy is served with a garlic confit and crispy tofu mix. I'm particularly fond of savory and spicy flavors and was pleasantly surprised that most dishes I tried suited my palette extremely well. On more than one occasion during the course of my dinner, I scraped the plate, sauce and all, clean. In addition to unique and modern twists on Chinese cuisine, TOY also serves a variety of more authentic dishes and fresh seafood. Their extensive sushi menu features special house created rolls as well as traditional sushi and sashimi.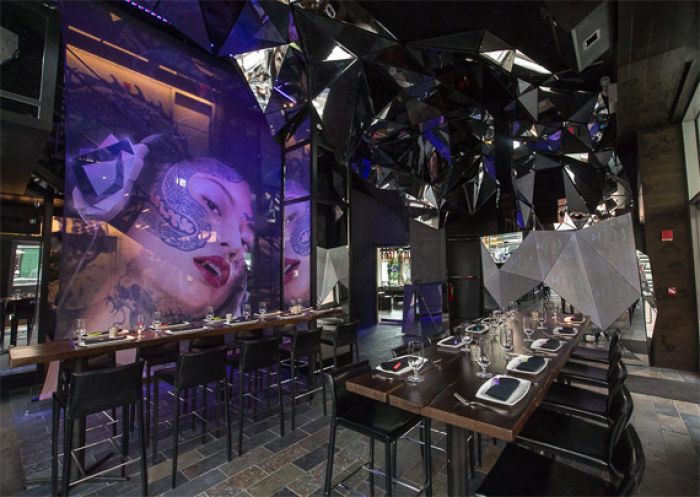 The restaurant offers an impressive range of raw options from their oyster bar as well as Carpaccio and salads. Of particular note is their Singapore 18 Vegetable Salad, which my guest, who lived in Singapore for five years, vouched to be right on par with the salads he used to eat. By the time I finished my meal, the lights had dimmed a couple of shades and the space was filling up with more partygoers than diners. The bouncer who seemed pretty relaxed at the time I rolled in was clearly gearing up for the club portion of the evening. If you came here for dinner, you might as well lounge around for a few cocktails (try the Magic 8) before heading upstairs to join the party people.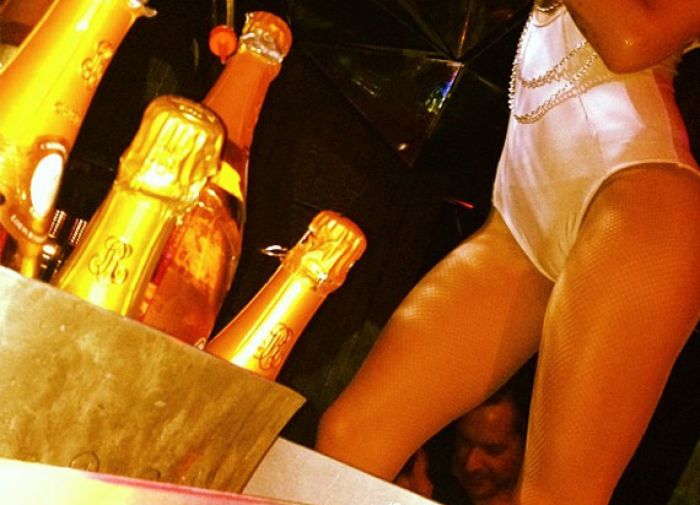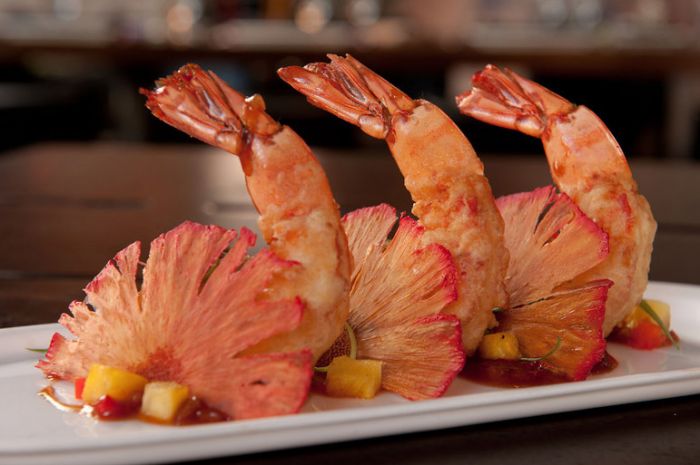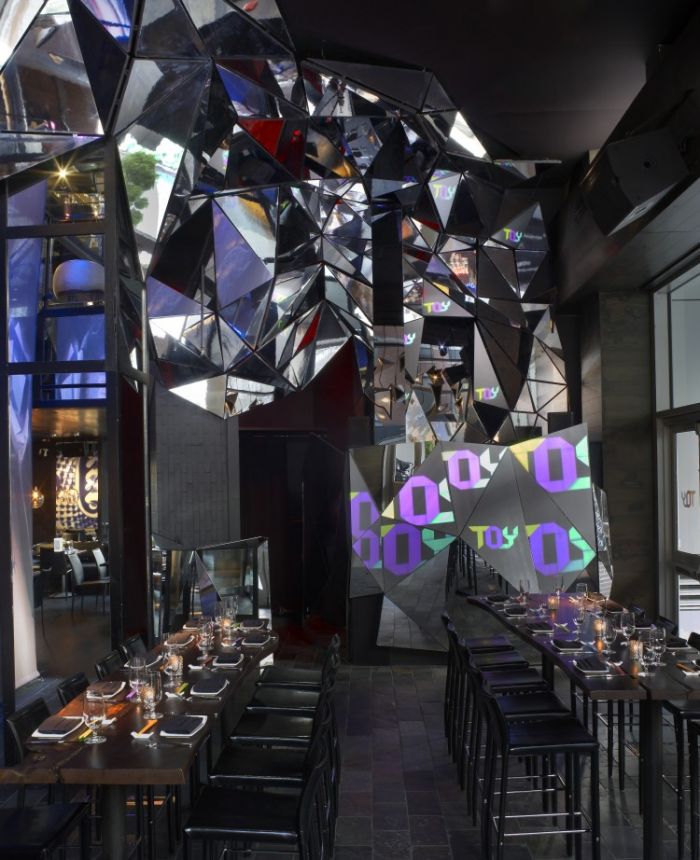 Carolyn Hsu
Carolyn Hsu is the New York Correspondent for JustLuxe and has been beauty, fashion, and travel editor at The Daily Obsession and a freelance writer since 2006. Her writing has been featured in Health.com, Refinery29.com, Q by Equinox, and Vivid Magazine among others. She also maintains a personal fashion blog at The Hsu Closet. A child of the digital age, Carolyn also works on social marketi...(Read More)