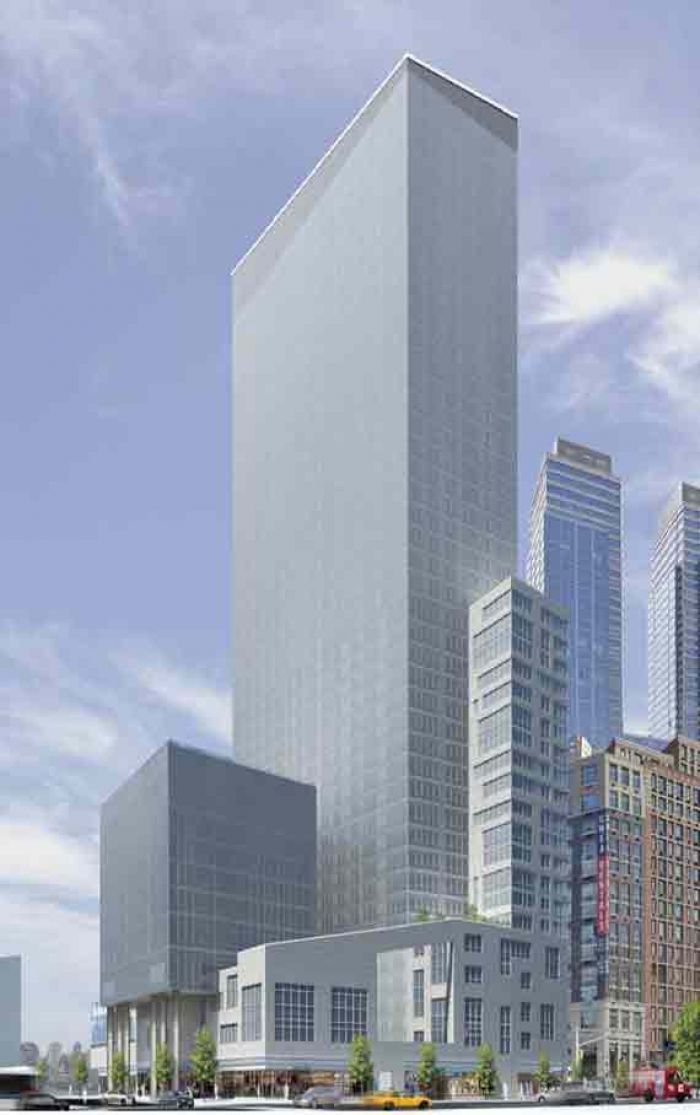 Photo Courtesy of PR Newswire
The Dermot Company and the AFL-CIO Building Investment Trust announced the groundbreaking for a 43-story luxury apartment building, 21 West End Avenue. The Upper West Side mixed-use structure will be LEED certified and contain 601 apartments for rent, 30,000 square feet for tenants' amenities, and 23,725 square feet of retail space.

A four-story, New York City public school for pre-kindergarten through eighth grade also will be raised. However, that portion of the this project will be turned over to the School Construction Authority (SCA) to complete it for the 2016 school year. It will be constructed in compliance with the SCA's green schools requirements. The project is the fourth time that the AFL-CIO Building Investment Trust (BIT) has invested with the Dermot Company. Additionally, it is the twelfth investment that the BIT has made in New York. More than 2,000 jobs will be created for members of the New York Building Trades.