By James Rothaar Dec. 28th, 2012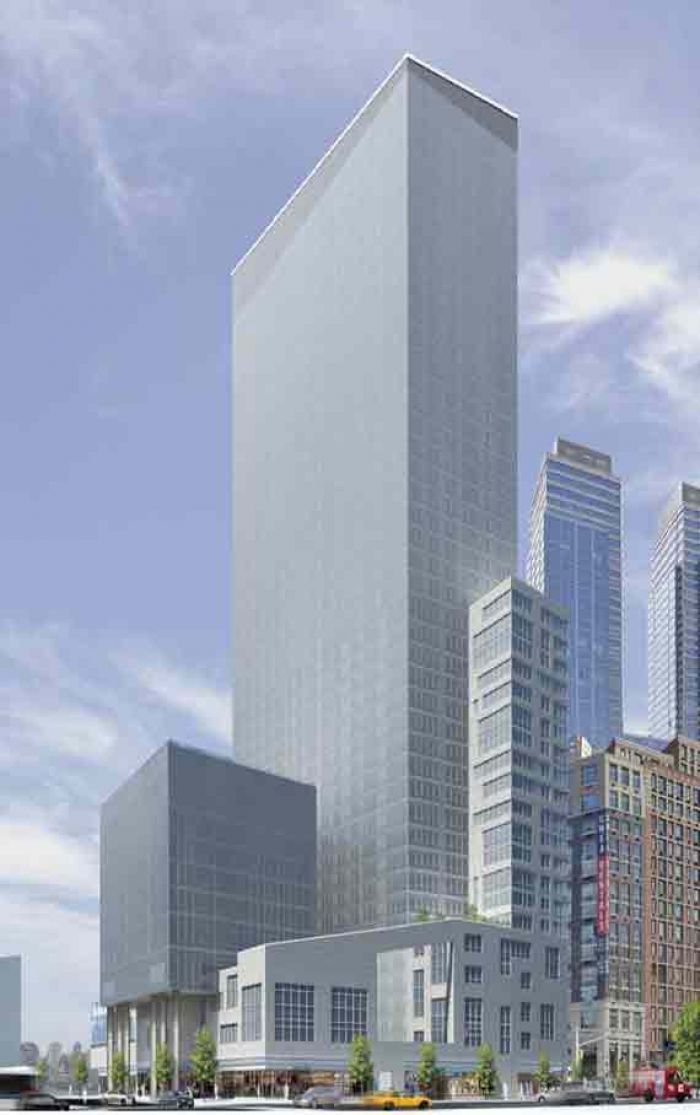 Photo Courtesy of PR Newswire
The Dermot Company and the AFL-CIO Building Investment Trust announced the groundbreaking for a 43-story luxury apartment building, 21 West End Avenue. The Upper West Side mixed-use structure will be LEED certified and contain 601 apartments for rent, 30,000 square feet for tenants' amenities, and 23,725 square feet of retail space.
A four-story, New York City public school for pre-kindergarten through eighth grade also will be raised. However, that portion of the this project will be turned over to the School Construction Authority (SCA) to complete it for the 2016 school year. It will be constructed in compliance with the SCA's green schools requirements. The project is the fourth time that the AFL-CIO Building Investment Trust (BIT) has invested with the Dermot Company. Additionally, it is the twelfth investment that the BIT has made in New York. More than 2,000 jobs will be created for members of the New York Building Trades.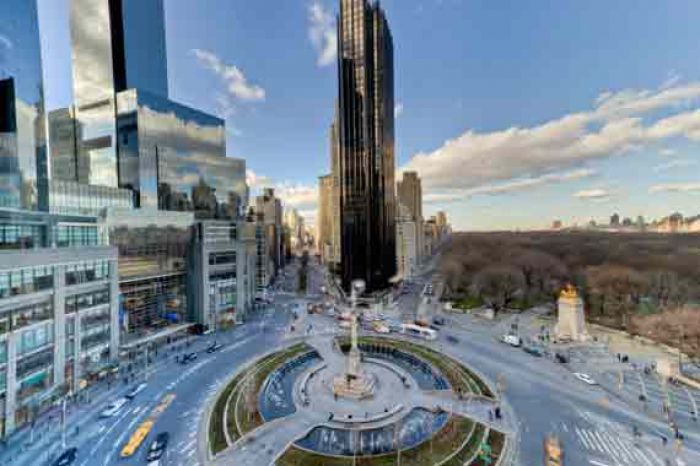 "We're very excited about bringing this special building to the Upper West Side," said Stephen N. Benjamin, COO of The Dermot Company. "We believe that 21 West End Avenue will generate strong interest for renters on the Upper West Side; and the new public school will be a great benefit for the building residents and others in the neighborhood." Benjamin also stated that both organizations envision that the new apartment building will be the most visually attractive and elegant new rental building on the Upper West Side. A new lighting technology will enable designs to be displayed on the surface of a digital waterfall in the lobby of 21 West End Avenue.
The amenities will include a 60-foot swimming pool and a separate hot tub. There also will be a 21,000-square-foot fitness center a yoga and dance room, a private wine bar and lounge, a children's play area, a hobby room, and a dog grooming area. Construction is underway. The anticipated completion time of the mixed-use project is in June 2015.
Photo Courtesy of iStockphoto
James Rothaar
As an independent contractor, James has written content for Justluxe.com and other leading online luxury lifestyle magazines. Rothaar previously served as the senior-tenured staff writer for JustLuxe, having worked with the digital magazine since 2005. He resides in Jacksonville, Florida, and works as an independent marketing consultant and a freelance writer. James Rothaar has an MBA degree...(Read More)