By Sean Hillen Apr. 17th, 2017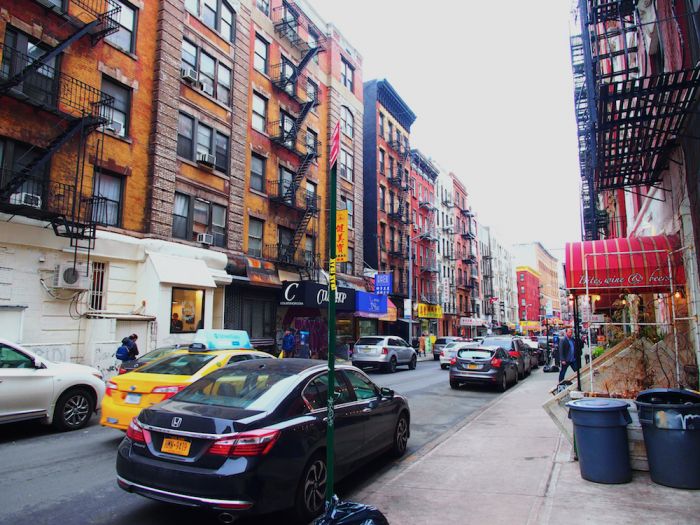 Photo Credit: Columbia Hillen
Four days is a short time perhaps for the City that Never Sleeps, here's how to enjoy some of the best New York City has to offer in a fleeting vacation.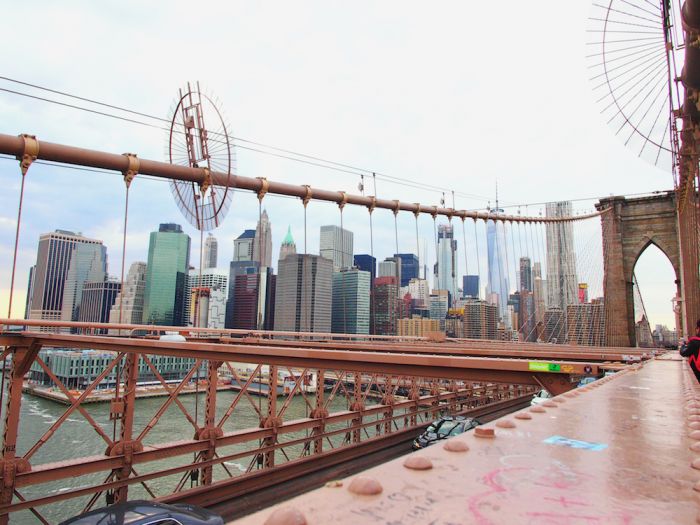 Photo Credit: Columbia Hillen
Day One
There is no better way to start a visit to the Big Apple than with an introductory overview of the city by water, which we chose to do on a leisurely Circle Line boat tour. Lasting a couple of hours, these hefty ferries carry hundreds of sightseers every day (and night) past some of Manhattan's best-known sights. Highlights include close-up views of the Statue of Liberty, slow enough for even the most amateur of photographers to capture the svelte 'Green Lady' on camera; cruising under the Brooklyn, Manhattan, and Williamsburg bridges, offering clear vistas of Ellis Island where hundreds of thousands of anxious immigrants first set foot on American soil. Information-packed—and often amusing—narrations are provided live by guides and onboard bars provide assorted drinks and snacks. Get to the boarding area at least 30 minutes in advance to procure the best seats.
Photo Credit: Columbia Hillen
As New York is a mecca of museums, be sure to visit the American Museum of Natural History across from Central Park. Not only will you learn about the history of wildlife in the United States, including a comprehensive exhibition featuring dinosaurs and their fellow brethren, but also glimpses into outer space, with real asteroids on display and a stunning show in the museum's Hayden Planetarium entitled Dark Universe. The show is based upon authentic scientific data from NASA and California's Mount Wilson Observatory, including breathtaking visual plunges into Jupiter's atmosphere and the Milky Way. The museum's diverse featured topics also include documentation of climate change; a collection of articles, videos and displays about infectious diseases and efforts to eradicate them; the intriguing life-cycle of butterflies; and the ever-popular world of ancient mummies. Taking a free guided tour of the museum's highlights is recommended, then you can choose which exhibits to focus on.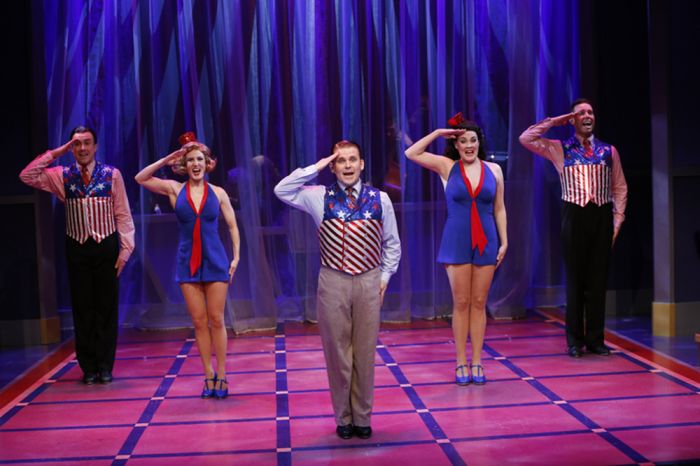 Photo Credit: Cagney Musical
With the city being home to multiple well-known theatres, both on and off Broadway, celebrate your first evening with the uplifting and spirited musical Cagney at the Westside Theater. With over 400 performances already, this delightful combo of singing, choreography and fast dialogue traces the life story of one of Hollywood's greatest movie stars, James Cagney. From his modest upbringing in an Irish working-class home in New York to vaudeville song-and-dance man (and later fame as a Hollywood tough guy), this show tells it all. Not only does the lead, Robert Creighton, perform brilliantly, but his resemblance to Cagney is uncanny, and he displays a penchant for the late actor's physical idiosyncrasies. Throughout the show, Creighton enjoys the superb support of a talented, highly-energetic cast, all of whom seem to genuinely relish their multiple roles on stage. You're sure to exit this theater a happier person, probably humming a tune or two as you leave.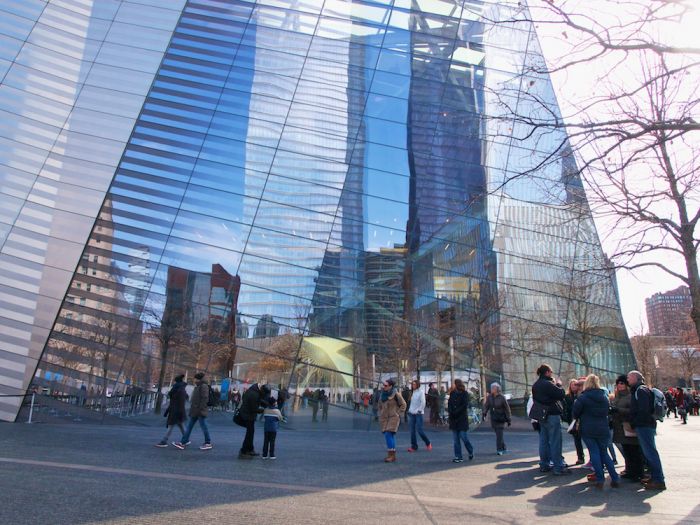 Photo Credit: Columbia Hillen
Day Two
No museum adequately reflects the enduring character of New Yorkers more than the 9/11 Memorial and Museum, which occupies eight of 16 acres at the World Trade Center. Through gripping video, including television news clips, on-the-spot photography and the recorded voices of victims, the calamity of the Twin Towers is brought to vivid, tragic life. While exhibits of personal belongings and chunks from the hijacked airplanes that crashed into the towers recreate that fateful day's drama, the museum also evokes a sense of remembrance and renewal by depicting how brave survivors overcame immense mental and physical disabilities and how communities drew close together to help each other cross the abyss of death and destruction.
After such an emotional experience, some fresh air is in order. There is no better walk nearby than a stroll across the Brooklyn Bridge and a wander through this historic neighborhood. Its attractive boardwalk is where joggers and dog lovers pass to and fro, and well-placed seating offers visitors the chance to stop and gaze philosophically across to the impressive Manhattan skyline.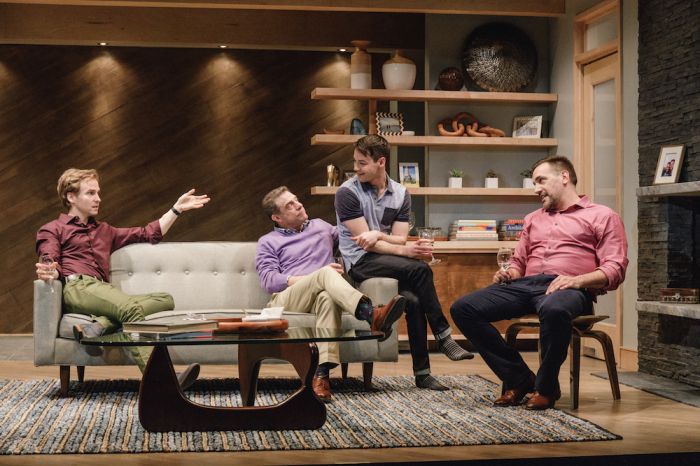 Photo Credit: James Leynse
For live entertainment, try the historic Cherry Lane Theatre. First opened in 1924 by colleagues of Edna St. Vincent Millay, the theatre now hosts a marvelous production of Daniel's Husband. While all the drama takes places in a modern living room setting, be prepared for surprises, a credible storyline and an emotional rollercoaster ride as the plot slowly unfolds in a most unpredictable manner.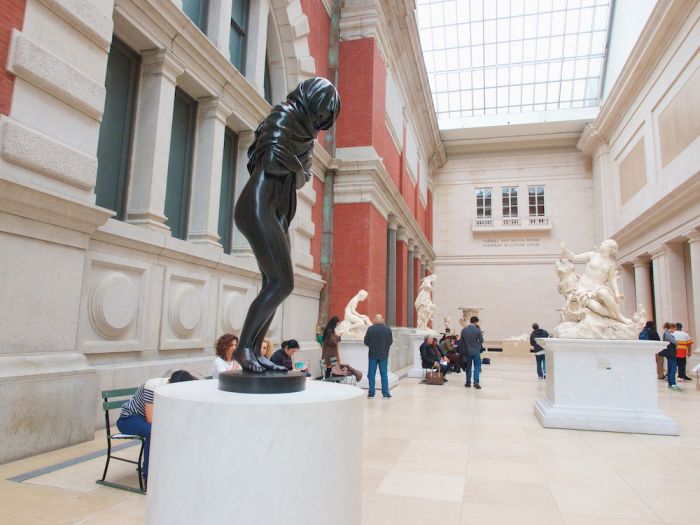 Photo Credit: Columbia Hillen
Day Three
Start the day with a brisk stroll to get the juices flowing. Try the High Line, a broad boardwalk considered high because it stands meters above street level. Involving years of planning and local community input, it offers views over grasses, shrubs and trees, as well as diverse artistic displays. Along the way, I hugged a male statue clothed only in underpants and read a most insightful, thought-provoking poem writ in large letters on a wall. Nearby is the bustling indoor Chelsea Market, choc-a-bloc with food and drink stalls, cafes, restaurants and retail outlets.
On the opposite side of Central Park from the American Museum of Natural History is the Metropolitan Museum of Art. The largest art museum in the US, its permanent collection of over two million works embraces paintings and sculptures from classical antiquity, European masters and an extensive collection of American and modern works. Being so extensive, it's probably best to link with one of the frequent daily one-hour guided tours, then re-visit what you like best. Otherwise, you'd need the whole day here. Aside from art, the museum also hosts comprehensive collections of musical instruments, costumes and accessories, as well as antique weapons and armor from around the world.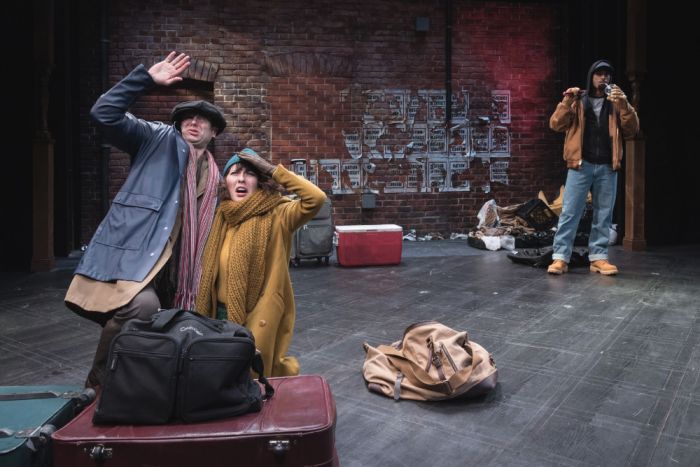 Photo Credit: Ring Twice for Miranda
As evening approaches, theatrical offerings beckon, such as Ring Twice For Miranda at the New York City Center Stage II. Led by Katie Kleiger, this is an existentialist comedy-noir, a thought-provoking dalliance set in a grim, futuristic world. Located in the expansive home of Sir (no name) house and in a nearby neighborhood, dialogue and action arouse ideas on the nature of individuality, loss, loyalty and insecurity. One is never quite sure where the plot is leading, but that tantalizing uncertainty keeps one attentive, on the lookout for nuances, of which there are numerous, many linked to the actual world in which we live today.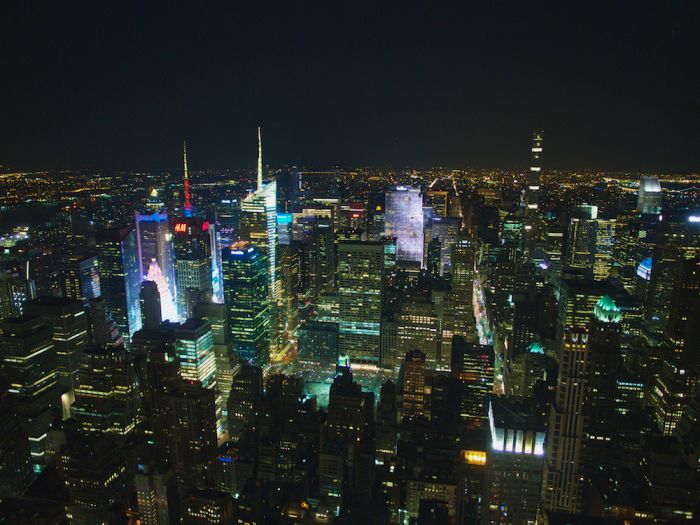 Photo Credit: Columbia Hillen
Day Four
You've already seen New York by water, why not from on high? There is no more historic place from which to do so than the top of the Empire State Building. With the NY CityPASS, you can actually do so for free twice, by day and by night. Several elevators bring you smoothly to the 86th floor observatory and the 102nd floor top deck, from which the city stretches out languidly before you, the most impressive concrete landscape you're probably ever likely to see.
Back on the ground and ready for another neighbor walk? This time travel through Soho-West Village-Greenwich, filled with funky neighborhoods and lively bars, cafes and restaurants. Don't miss Joe's Pizza, a traditional corner hideout visited by the movie mighty such as Leonardo DiCaprio and Bill Murray (with photographic evidence on the walls). Little Italy and Chinatown are also side by side here.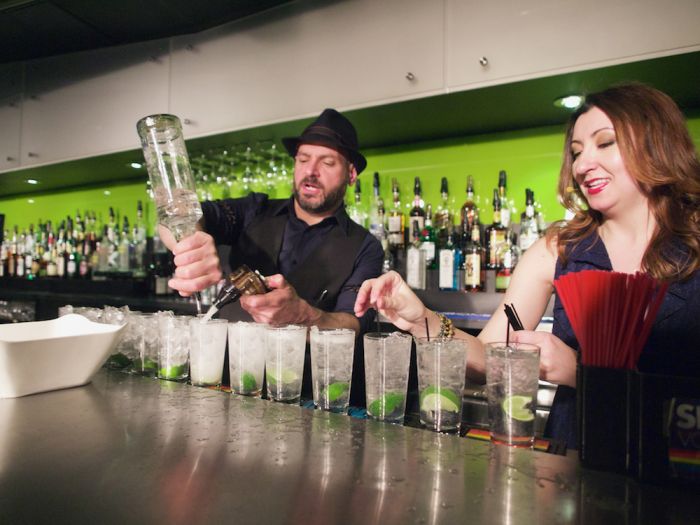 Photo Credit: Columbia Hillen
For something comical and irreverent, mosey on down to New World Stages, the Green Room, to savor The Imbible: A Spirited History of Drinking, otherwise known as 'Theater for the Thirsty.' Here, a well-informed Anthony Caporale, founder and artistic director of Broadway Theatre Studio, leads audiences on a jaunty, light-hearted journey through worldwide history, from India, Egypt, England and France, from caveman through Prohibition until the present day, as he explains the economic, political and cultural impacts of alcohol. You'll learn about the origins of gin and tonic, cocktails and of the word 'alcohol' itself.
Adding a whacky sense of amusement to the evening's entertainment are the fine harmonies and acting prowess of 'The Backwaiters,' a trio acapella-style group consisting of Nicole Dimattei, soprano, Kasey Yeargain, bass and Kate Hoover, alto. Musical arrangements are by Josh Ehrlich. Added to the cocktail mix of entertainment, guests also enjoy complimentary beverages, including gin and beer, during the evening. An informal drinks quiz during the interval enlivens 'spirits' even more.
To save time, the New York City Pass grants entry to all the museums mentioned above, as well as a choice of several Circle Line tours, and allows pass-holders to avoid long lines at ticket desks.
Sean Hillen
Sean Hillen has been an international journalist and editor for almost 40 years and is also a published author. His latest book is a high-end contemporary fiction novel, Pretty Ugly - a thrilling, intriguing ride through the murky undercurrent of corporate and political machinations bridging the complex worlds of medicine, media and modeling. http://www.seanhillenauthor.com/ His experience spa...(Read More)