By Victor and Mary Jun. 11th, 2009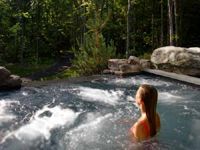 Luxury Spas:
When the stresses of everyday life feel even more burdensome than usual and routine seems more rut, you know it's time to take a vacation. Massages, facials, poolside lounging, perhaps a spa getaway is in order.
Ever relaxing and rejuvenating, spa's are certainly enjoyable, however once the vacation is over then it's back to the grind. Wouldn't it be lovely to carry that new state of calm and presence with you weeks, months, even years after the vacation ends? This is the idea behind a getaway at The Lodge at Woodloch, a luxury destination spa located on a private lake in Northeast Pennsylvania, about two hours from New York City.
Founded by John and Ginny Lopis after 20 years in the luxury spa industry, The Lodge at Woodloch approaches the spa experience not only as a getaway but as an "awakening." The Lodge's "awakening" philosophy is meant to breathe new life into day-to-day living once you have returned home. Along with an extensive spa menu, including the "Awakening the Senses" facial and body treatment, activities such as kayaking and breathtaking scenery, The Lodge offers programs focused on uniting body and mind for overall quality of life improvement. With workshops entitled "Breathe and Change Your Life," "Awakening Your Life's Purpose" and "Inside Your Family's Communication," you will leave The Lodge at Woodloch with much more than relaxed muscles and soft skin.
Don't be fooled by The Lodge's goal to improve your quality of life, they want to pamper you as well. Guests are made to feel special by being matched with a personal spa concierge upon arrival in order to customize treatments and activities. Floor to ceiling windows allow guests to be surrounded by nature at all times, covered porches complete with rocking chairs and sunny terraces are perfect for an afternoon nap, making The Lodge a truly relaxing oasis.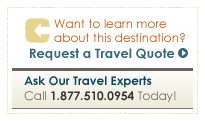 The "awakening" the senses philosophy is applied to just about every aspect of The Lodge and does not stop at the food. Tree, their signature restaurant offers five-star cuisine and unlike most of its spa-dining counterparts, they omit calorie and fat count in place of nutritious and delicious ingredients. The menu, based around locally grown vegetables, naturally-raised meat and fish and organic ingredients, changes seasonally. Breakfast, lunch and dinner are included in your spa package and The Lodge wants guests to be able to take their dining experience home with them by offering cooking and nutrition demonstrations.
Having received several esteemed industry awards, including Travel and Leisure's "Top 15 Spa Destinations" and Forbe's "10 Most Luxurious Spas in the US," The Lodge at Woodloch offers guests a relaxing, educational and awakening experience.
To book your destination spa vacation, please visit
www.thelodgeatwoodloch.com
.
Mary Allen
Owner,
Yoga Life
JustLuxe
Contributor
Victor and Mary
Couple and business partners, Victor and Mary, blog and manage La Bonne Maison, a chef-driven catering and event planning company in Boston. Victor and Mary are avid eaters, travelers and outdoor-enthusiasts. As regular contributors to JustLuxe.com they offer their unique perspectives on restaurants, hotels, luxury products, and wellness… they're always on the search for a new angle to cover o...(Read More)