By James Rothaar Nov. 5th, 2009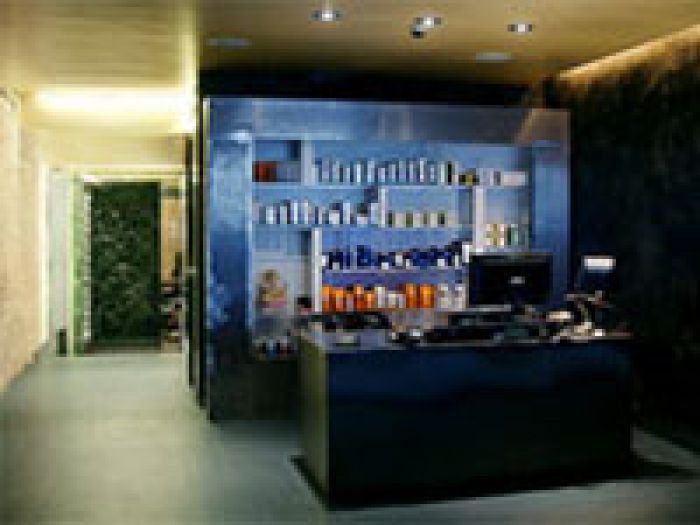 Men's Hair Salon:
Here is one for men only. Next time you are in NYC, take a grooming timeout and book a session of maximum indulgence at the Martial Vivot Salon Pour Hommes. This is a personal hygiene emporium for men looking to top off their appearance. Whether it is a hairstyle, a nail job, or an overall style and health makeover, this is the go-to source for gentlemen (and rogues in disguise).
This is not a "Gladys Knight and the Pips" affair. It is more like the Four Tops or the "Fab Four," as each stylist is a headliner in their own right. Losi, a founding stylist of the salon, has designed the look for various male supermodels and worked her magic on major ads campaigns for the likes of Tommy Hilfiger, Calvin Klein, Ralph Lauren, and Kenneth Cole. Victor Szeto is viewed as being "it" for many emerging young men of fame and fortune from celebrity-hood to the elite of the Financial District. Mari is the first apprentice of the premier salon who has risen through the ranks to the top of her profession.
Principal stylist Martial Vivot played a major role in the cultivation of the metrosexual approach to men's grooming that went vogue in the 1990s. Mr. Vivot received two Best of Beauty citations from New York Magazine and has been featured in other major magazines such as GQ, Vogue Hommes, and Gotham. Additionally, he has appeared on Good Morning America and Queer Eye for the Straight Guy. Vivot puts a whole new spin on "Martial arts."
The prestigious salon for men is located behind the Museum of Modern Art on West 54th Street. In-home and office appointments also are available. For more information, visit MartialVivot.com.
By the way, please pardon the pun. The longest-lived incarnation of GK and the Pips featured Gladys on lead vocals, with brother Bubba Knight and cousins Edward Patten and William Guest as backup singers. It is just not "luxe" to dis musicians who were inducted into the Rock and Roll Hall of Fame, the Vocal Group Hall of Fame, and the Apollo Theater's Hall of Fame, and more over an amazing 36-year career. Everybody needs love.
For
JustLuxe
James Rothaar
James Rothaar
As an independent contractor, James has written content for Justluxe.com and other leading online luxury lifestyle magazines. Rothaar previously served as the senior-tenured staff writer for JustLuxe, having worked with the digital magazine since 2005. He resides in Jacksonville, Florida, and works as an independent marketing consultant and a freelance writer. James Rothaar has an MBA degree...(Read More)