By Carly Zinderman Sep. 3rd, 2010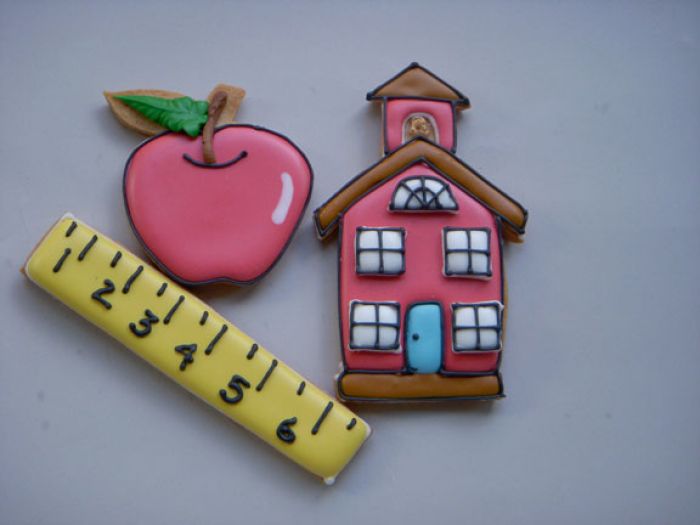 Food & Spirits:
Gail Dosik was in the
fashion industry
for 20 years before she decided what she really wanted to do was bake. Luckily she did, because One Tough Cookie has become a favorite treat.
One Tough Cookie's
are artistic custom-designed cookies that taste as good as they look. Gail ships her cookies all over the country from her
New York
base. If you're in the NYC area, Gail will even come to your home to teach you how to bake her cookies with a special three-hour class.
In addition to cookies, Gail also bakes cakes and cupcakes that are then decorated with cookies for a stunning (and tasty) display.

The cookies have become popular with everyone from families to food bloggers, and even celebrity Eddie Izzard is a fan.

Cookie creations have taken the form of everything from hair dryers for salon celebrations to diamond rings for engagement parties.

Check out Gail's creations at onetoughcookienyc.com and you can even order your own batch of beautiful cookies.
Carly Zinderman
Carly Zinderman is a Senior Staff Writer for JustLuxe, based just outside of Los Angeles, CA. Since graduating from Occidental College with a degree in English and Comparative Literary Studies, she has written on a variety of topics for books, magazines and online publications, but loves fashion and style best. In her spare time, when she?s not writing, Carly enjoys watching old movies, reading an...(Read More)