The Latest Travel Tips For New York
Ask for a tip

Answer this question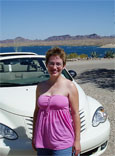 The most beloved of all comedy clubs in New York City would be the Upright Citizens Brigade Theatre on 26th Street, but if you're looking for something a little less well known, check out the laughing devil on Vernon Blvd. There's also the Comedy Cellar on Macdougal Street, if neither of the two strike your fancy.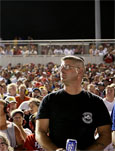 Allen
Posted on 10.28.2013
Coney Island is a good example. It's a famous place, but it's highly seasonal. Make sure it's even operating during your stay while you're planning. Skip a trip to the Statue of Liberty, but take the ferry - it will get you close enough to enjoy it, but won't cost you a dime. Skyscrapers are truly tall buildings - if you're familiar with their dizzying heights, a tall building is a tall building... but if you're not, be sure to climb the Empire State Building, or the New World Trade Center.
Members who live in New York
share your city in photos

Whether you're a local or just enjoy visiting the city, we want to know why you love New York. Better yet, show us! Share your favorite attraction, landmark, or city scene by submitting a personal photo of you and your friends taken in beautiful New York.

Share Now

Upload photos by Instagram

#jlnewyork

2012-10-01 15:15:18

2012-10-01 15:15:18

2012-10-01 15:15:18

2012-10-01 15:15:18

2012-10-01 15:15:18

2012-10-01 15:15:18

* This website uses the Instagram(tm) API and is not endorsed or certified by Instagram or Burbn, inc. All Instagram(tm) logoes and trademarks displayed on this website are property of Burbn, inc.