By Joseph Vasquez Sep. 26th, 2012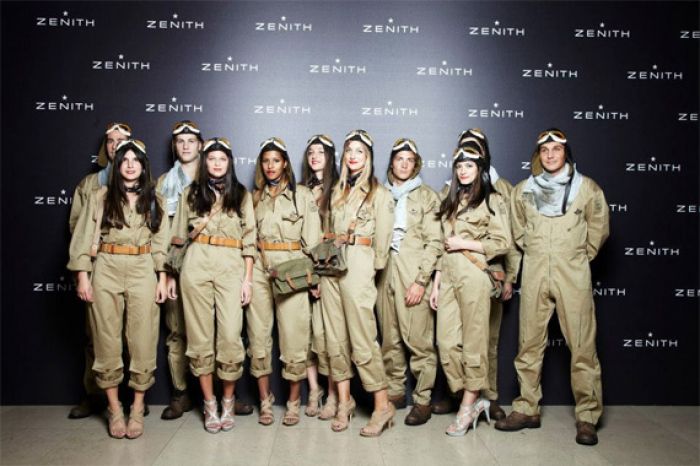 Photo Courtesy of Zenith
Time is important, especially if you're in a plane in the sky. And if you're piloting a plane in the sky with a watch on your wrist, that time must be to-the-second precise to get to where you're going, from where you were just leaving. The
Zenith
luxury PILOT Montre d'Aéronef Type 20 watch boasts First Class all the way.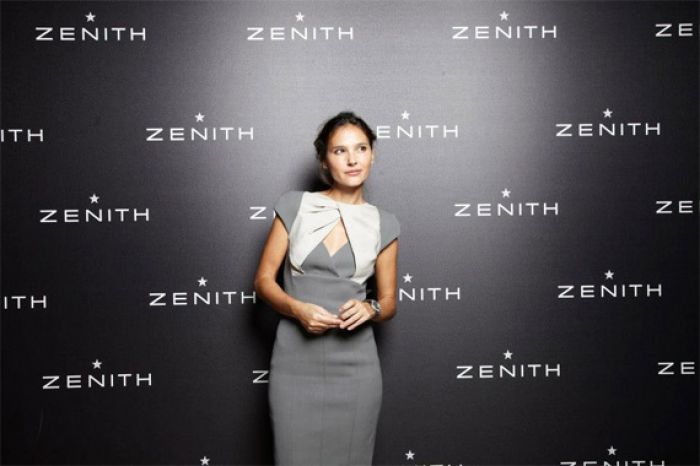 Zenith, the leaders in luxury have consistently showcased precision and reliability since the end of the American Civil War, so it comes as no surprise that Zenith has done it again with their latest showing of time pieces. On September 16 of this year, Zenith hosted an event at Musée des Arts et Métiers (Arts and Crafts Museum) in Paris to celebrate their rich history in regards to providing aviators with the best watch wear. The event also commemorated their long standing influence on the aviators lucky enough to wear them.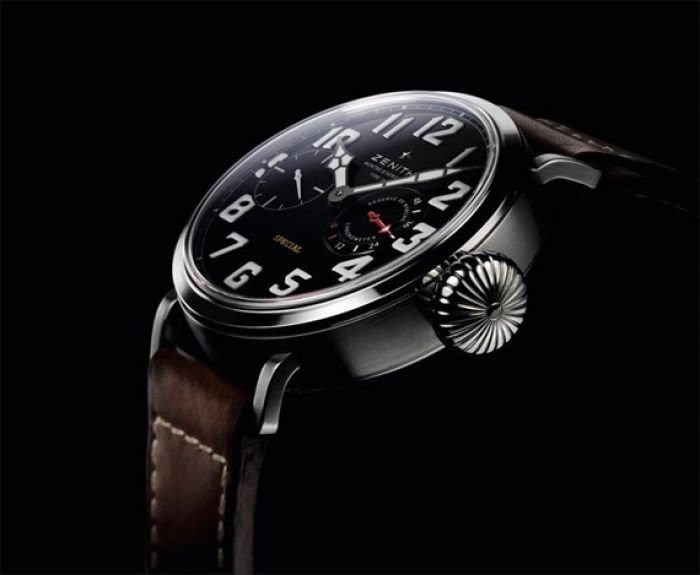 As an homage to the free spirits of the sky, Zenith's PILOT Montre d'Aéronef Type 20 is the best kind of nostalgia for pilots of the past. But you don't have to be a pilot to appreciate all that it has to offer and to purchase one. The dial is built for readability with a 57.5 mm diameter case made of Titanium, but still remains a piece that promotes fine elegance. Oh, and it also has the most accurate chronometer ever tested.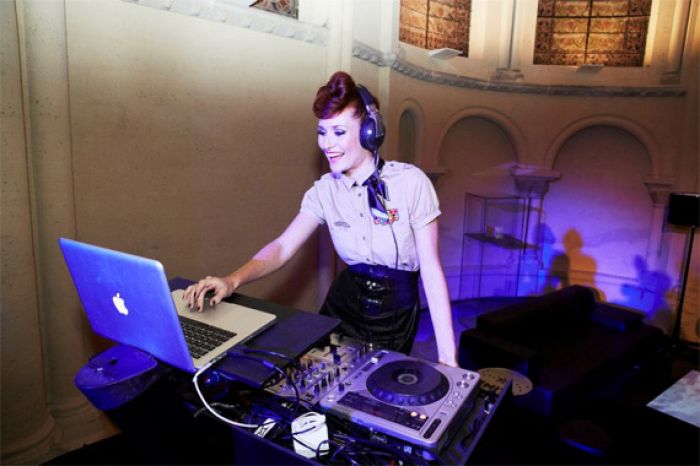 The Pilot Big Date Special is specifically designed for functionality and was inspired by the classic watches of the 1960's and 1980's. Well-known for its spirited look and feel, the Big Date Special pays tribute to the El Primo movement born in 1969. It sports a 42 mm case with a matte black dial and two chronograph dials. And last but not least, the Pilot Doublematic has one of the most fascinating features ever heard of for a watch. This Doublematic displays two different times simultaneously, thanks to its two discs imbedded inside the body of the watch. It just doesn't get any cooler than that.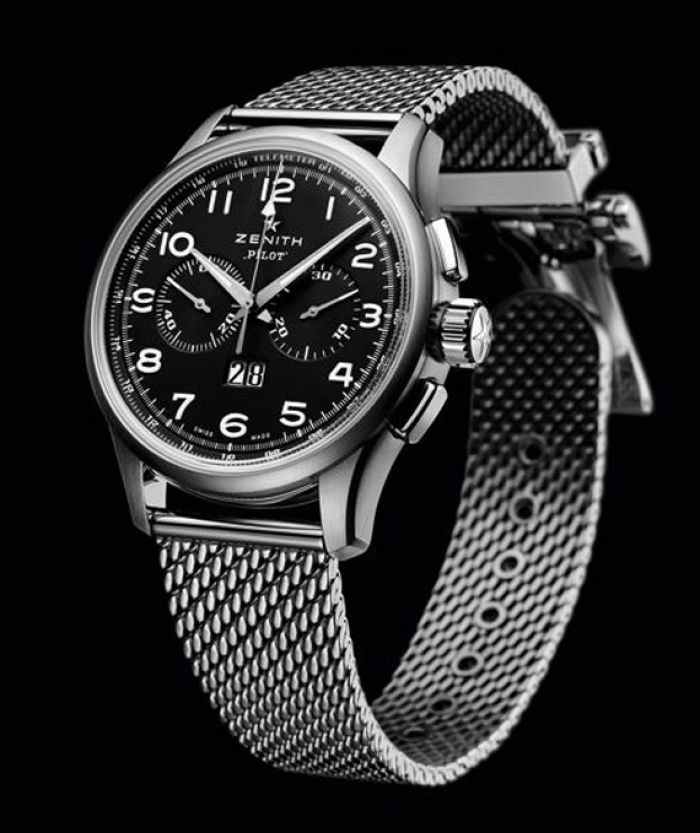 In a way, the brand has even shared its history by providing the first man to fly over the English Channel, Louis Blériot with his first Zenith watch. Did I mention precision matters? Well let's back it up with some words from Blériot, who in 1912, said, "I am extremely satisfied with the Zenith watch that I generally use and cannot recommend it too highly to people who are looking for precision." The current Pilot collection's was designed to cater to those who share their love for fashion and for aviation and its long but proud history. What does this Pilot series symbolize? To put it simply, the pilot epitomizes the sense of boundless exploration, adventure, and exhilarating discovery.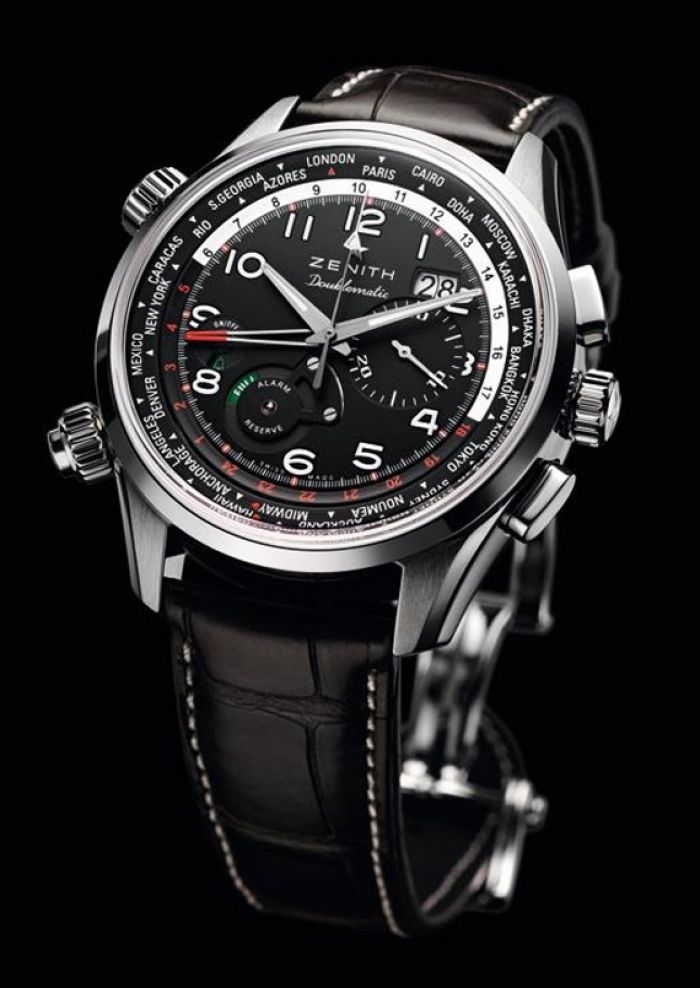 Joseph Vasquez
Joseph is a graduate of University California State San Marcos . He loves to travel, and has visited large foreign cities such as Barcelona, Amsterdam, Vancouver, and Guadalajara. As a writer,in his spare time Joseph has had his poetry and short stories selected for publication in various newsletters on writing.com. He has also written film reviews, and has covered the San Diego Chargers on TP...(Read More)