By Teresa Rothaar Oct. 31st, 2010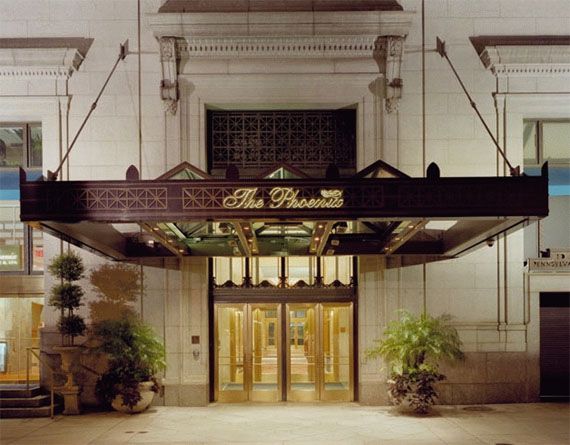 Philly Real Estate:
This cavernous 16th-floor penthouse sits atop a National Historic Landmark with enough living space in the living and dining rooms to host a party with 80 guests. Welcome to the featured unit of the Phoenix in Philadelphia's Center City.
The Phoenix is located in the middle of the city's art, culture, and shopping districts, which is known by locals as the "Champs-Elysées of Philadelphia." The Phoenix is an upscale high-rise community of 267
condominium residences
that range from studios to penthouses.
The building's preserved elegance of 1925 is shown most ornately in the confines of its richest residence. There are floor-to-ceiling windows and multi-height ceilings as high as 28 feet. White mantels with huge fireplaces are positioned throughout the estate. There is back and white diamond-patterned marble flooring as well as refinished hardwood wood.
While all the grand design elements are 100-percent intact, the 4,000 square feet of living space can be customized to personal specifications.
Source:
The Phoenix
Teresa Rothaar
Teresa Rothaar is a mathematics and computer science student at Temple University in Philadelphia....(Read More)