By JustLuxe Team Oct. 12th, 2009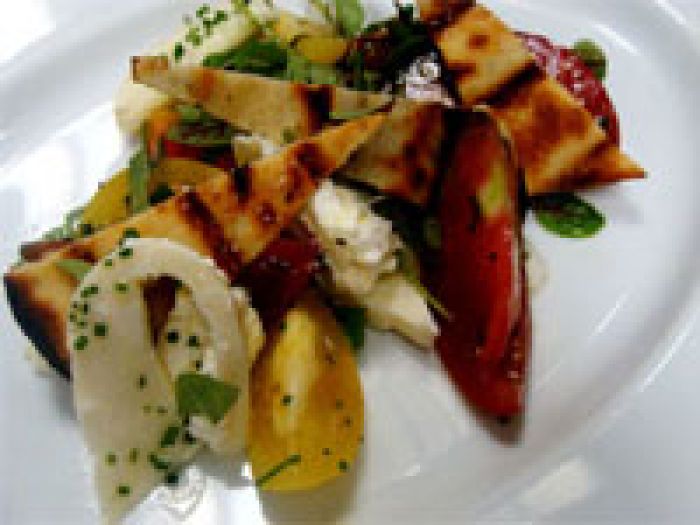 Fine Dining:
If you've ever doubted whether the City of Brotherly Love has any more to offer than cheese steaks and soft pretzels, now is the perfect time to make your rounds through the participating neighborhoods, including: Northern Liberties, East Passyunk, Manayunk, Chestnut Hill, Penn's Landing, and the Food Week newcomer, South Street.
From
October 11th - 18th
, a total of 35 restaurants ranging from bar & grills to fine dining restaurants will participate in the event. The official invite-only kick-off and press event will be held Tuesday the 12th at Manayunk Brewery. All participating restaurants are offering 2-3 course meals for either $20 or $30 a head. Listed below are some of our recommendations. Be sure to call ahead for reservations.
Vino Restaurant Lounge
$30.00
1001 North 2nd Street
Philadelphia, PA 19123
215-923-2014
Bar Ferdinand
$30.00
1030 North 2nd Street
Philadelphia, Pennsylvania 19123
215-923-1313
Wine O
$30.00
447 Poplar Street
Philadelphia, PA 19123
215-925-0999
DaVinci Ristorante
$30.00
1533 South 11th Street
Philadelphia, PA 19148
215-336-3636
Fond
$30.00
1617 East Passyunk Avenue
Philadelphia, PA 19148
215-551-5000
Paradiso
$30.00
1627 East Passyunk Ave
Philadelphia, PA 19148
215-271-2066
Le Virtu
$30.00
1927 East Passyunk Ave
Philadelphia, PA 19148
215-271-5626
Hokka Hokka
$30.00
7830 Germantown Ave
Philadelphia, PA 19118
215-242-4489
For
JustLuxe
Drew Devine
JustLuxe Team
The JustLuxe Team strives to bring our members and readers the very best in luxury news and conversations. We love to hear your opinions and suggestions, but most of all, we love to interact with you. ...(Read More)