By Teresa Rothaar Jul. 21st, 2010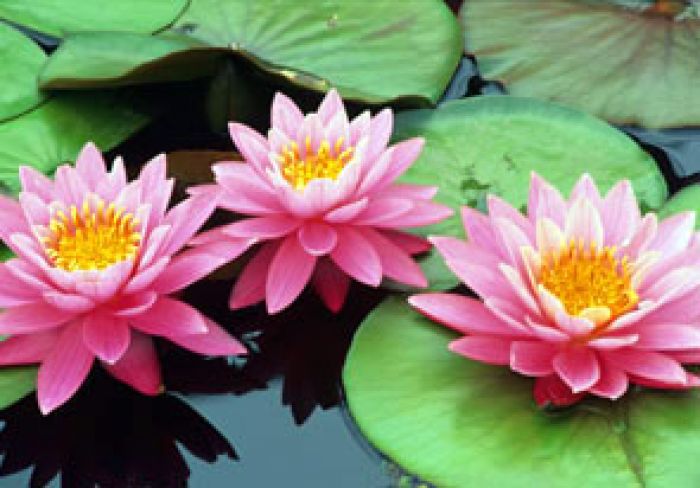 Philadelphia City Guide:
A short drive south of Center City
Philadelphia
, in Kennett Square, sits one of the premier botanical gardens in the country. Longwood Gardens offers 1,050 acres of color, beauty and tranquility, with 20 indoor and 20 outdoor gardens.
Longwood's Conservatory, built in 1919, houses its indoor gardens and offers visitors a respite from both the winter cold and the summer heat. Inside are 4.5 acres of display, production and research greenhouses, with 5,500 different types of plants. These include roses, palms, ferns and 3,200 different types of orchids, along with fruit trees producing, among other edible goodies, 20 different types of bananas, lemons, and nectarines, and grape vines. The Conservatory is also home to Longwood's famous Organ, a 10,010-pipe instrument designed by Belgian theater organist Firmin Swinnen.
The outdoor gardens consist of 325 acres open to the public. The Idea Garden showcases plants especially suited for southeastern Pennsylvania, including annual and perennial flowers, roses, vines, groundcovers, vegetables, herbs, fruits, ornamental grasses, and containers. The Student Exhibition Garden is planted and maintained by students in Longwood's Professional Gardener Program. The Forest Walk is meant to take visitors back in time to when this area of Pennsylvania was comprised of forests; the shade from ash, tulip and maple trees provides respite from heat in the summer, while the path offers fantastic views of fall foliage later in the year.
Longwood's fountains are just as famous and awe-inspiring as its gardens. Since 1914, the Open Air Theatre has been used for theatrical performances, concerts, and garden parties; visitors today enjoy daily dancing fountain shows set to music, including special holiday presentations during the Christmas season. The Italian Water Garden has six large and 12 small blue-tiled pools with 600 jets of water and a water staircase, all surrounded by pruned littleleaf linden trees, clipped ivy, and green lawns. In the summer, the Main Fountain Garden is the site of Longwood's Fireworks & Fountains shows, with dancing fountains and fireworks set to music.
Longwood Gardens is open year-round, and there is always something new in bloom; in fact, aficionados suggest visiting four times a year to experience the full beauty of this botanical treasure.
Teresa Rothaar
Teresa Rothaar is a mathematics and computer science student at Temple University in Philadelphia....(Read More)